« Back
Boondocking in Buffalo Gap National Grassland, South Dakota
May 30th, 2020
---
After leaving Sioux Falls, we decided to try out our first "real" boondocking experience based on advice from a few different folks we met at our campground and online - Buffalo Gap National Grasslands, just outside of Badlands National Park, South of Wall, South Dakota. We'd heard good things, and we were not disappointed upon arriving. 

The photos simply do not do it justice. It was perfect weather, a perfect campiite on the edge of the canyon (not a steep drop off where were at thankfully), and views as far as the eye can see.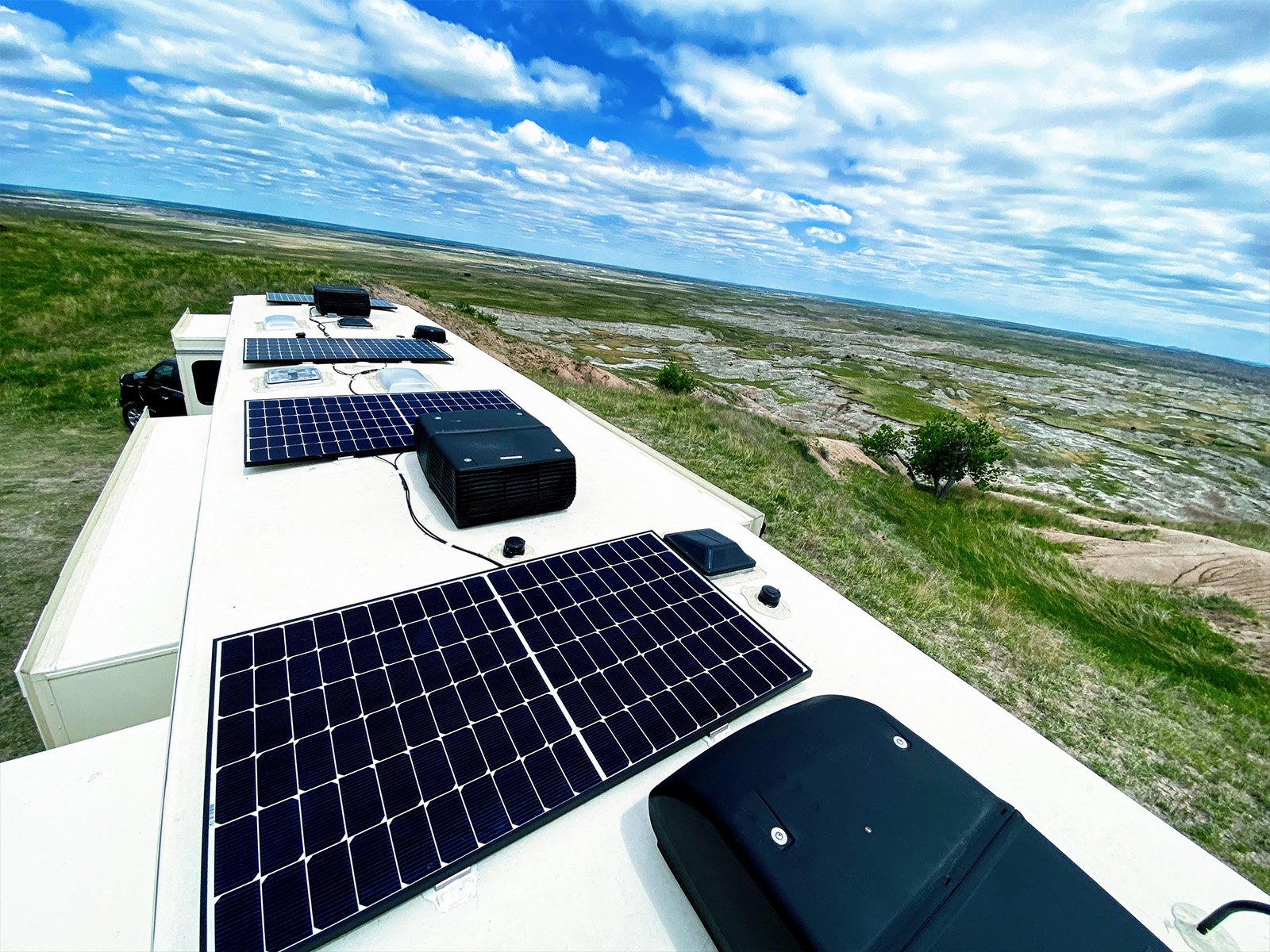 Another awesome part of this stop was a true test of our boondocking equipment - that is, our mega solar / battery / inverter system. It worked flawlessly, and we didn't get below 85% for our stay, even with cloudy skies for one of the days. We are definitely super glad we decided to go this route, as we anticipate a lot more boondocking down the road.
It was such a picturesque setup, and yet we had a lot of trouble taking any decent photos of our rig next to the cliff! Our best view was in the morning looking out our living room windows over the canyon - it simply could not be beat. Definitely recommend this stop to anyone traveling through.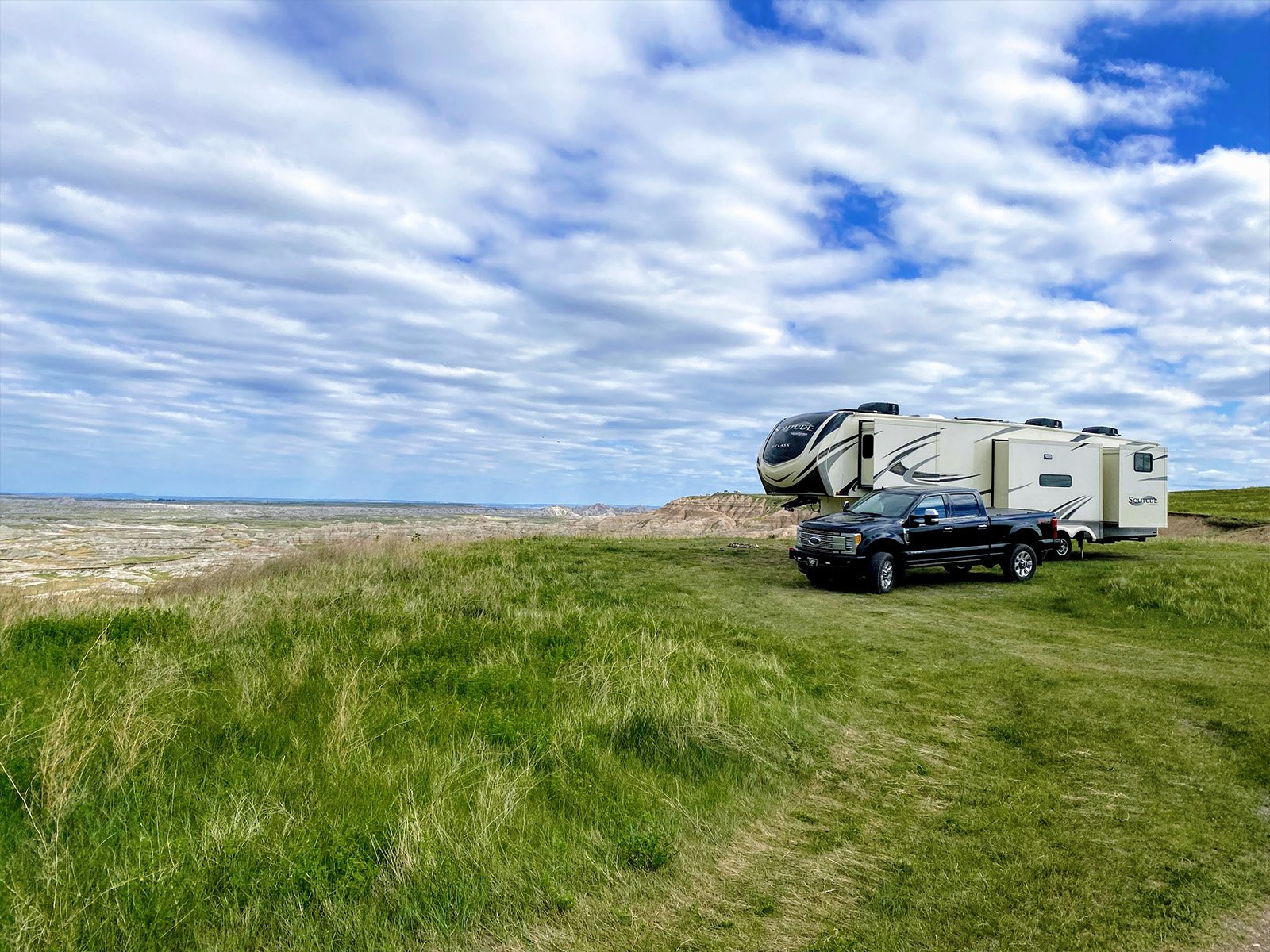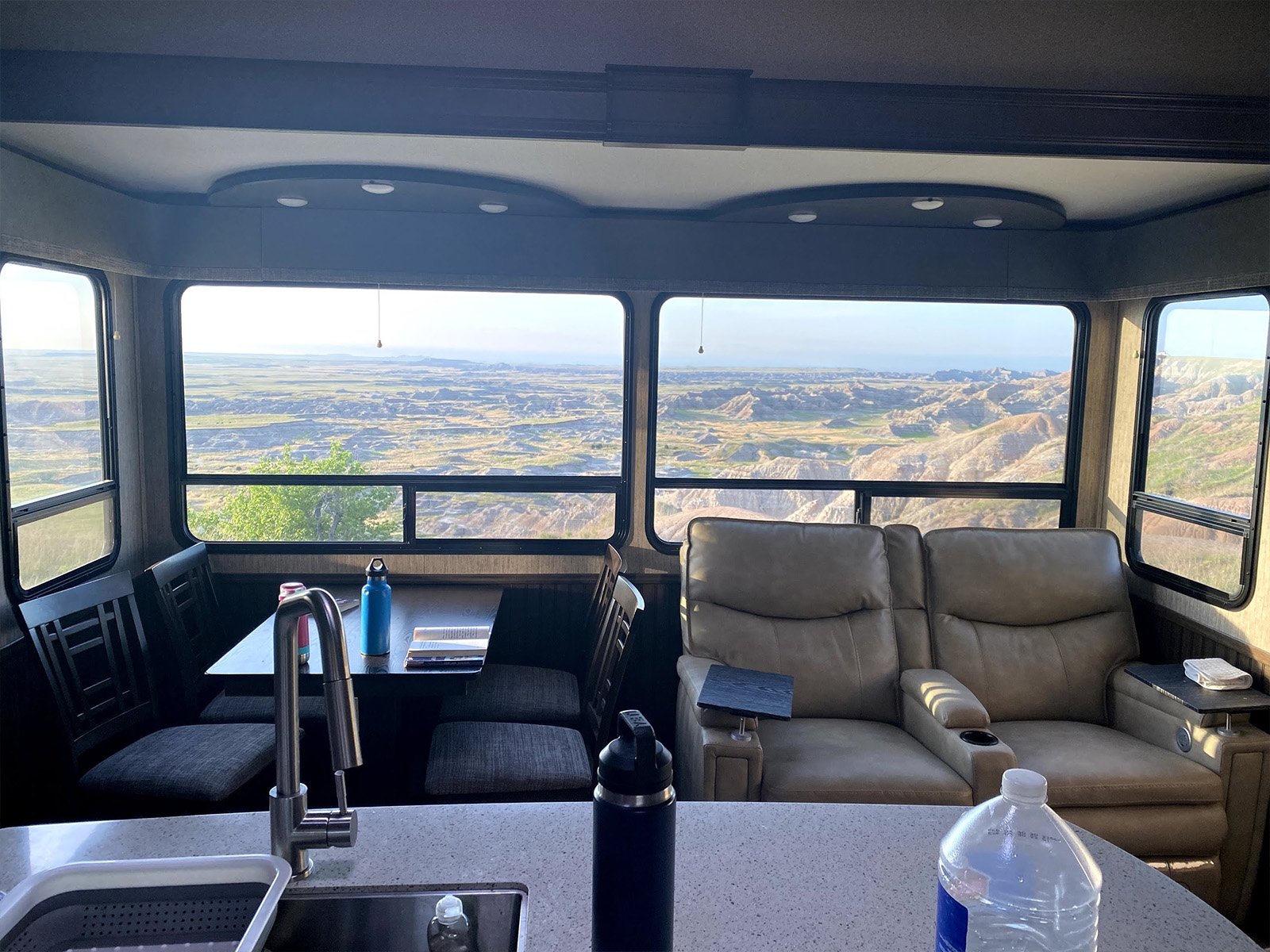 Recent Articles
There are no articles posted this month.