« Back
Rapid City, Custer State Park, and Sturgis South Dakota
June 2nd, 2020
---
Rapid City, South Dakota
Our next stopping point was Rapid City, South Dakota. We had stayed here a couple years previous at the KOA, but this time decided to try out Rushmore Shadows RV Resort, which is halfway between Rapid City proper and Keystone. This location turned out to be a great decision, as we were right by an awesome hiking and mountain biking area (Storm Mountain).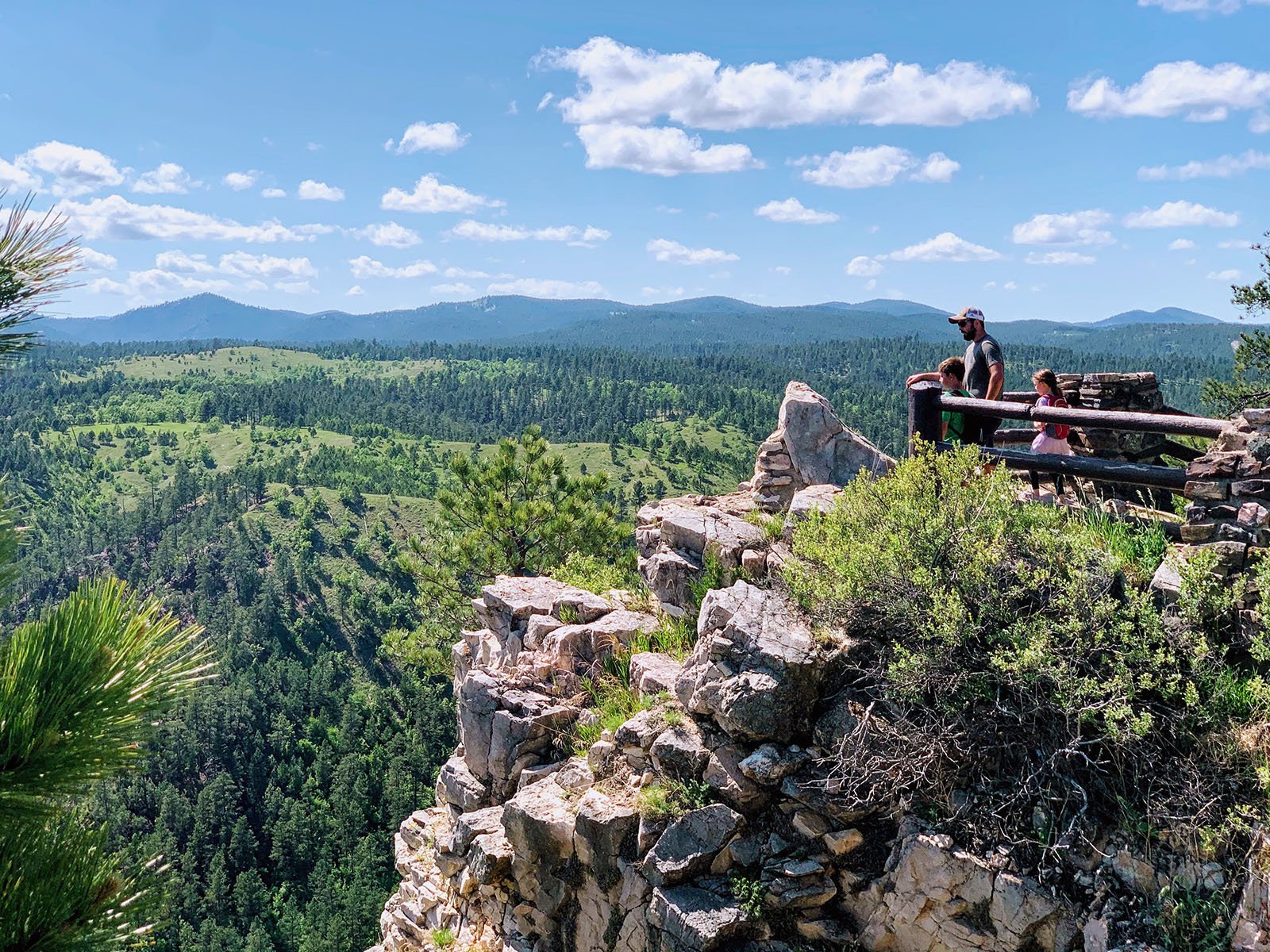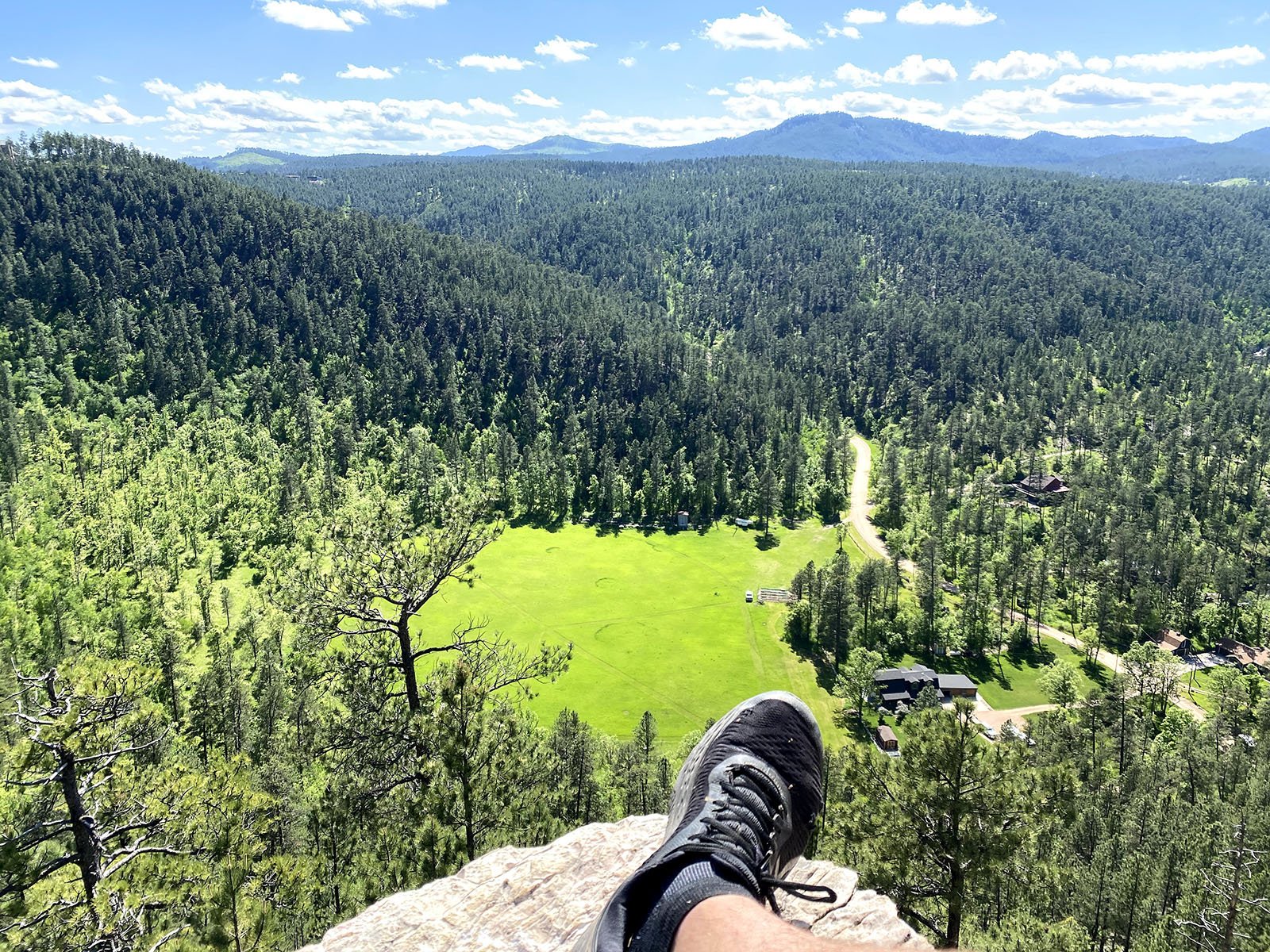 One of the first hikes we did as a family was the Stratobowl Rim Trail. It was short, somewhat steep, but well worth it as the view at the end was simply amazing. In 1934 and 1935, the Army Air Corps and National Geographic Society launched manned balloon flights into the stratosphere to a record 72,395 feet. It was then that this little valley became known as the "Stratobowl" and the birthplace of the space age. More info can be found on the Stratobowl website.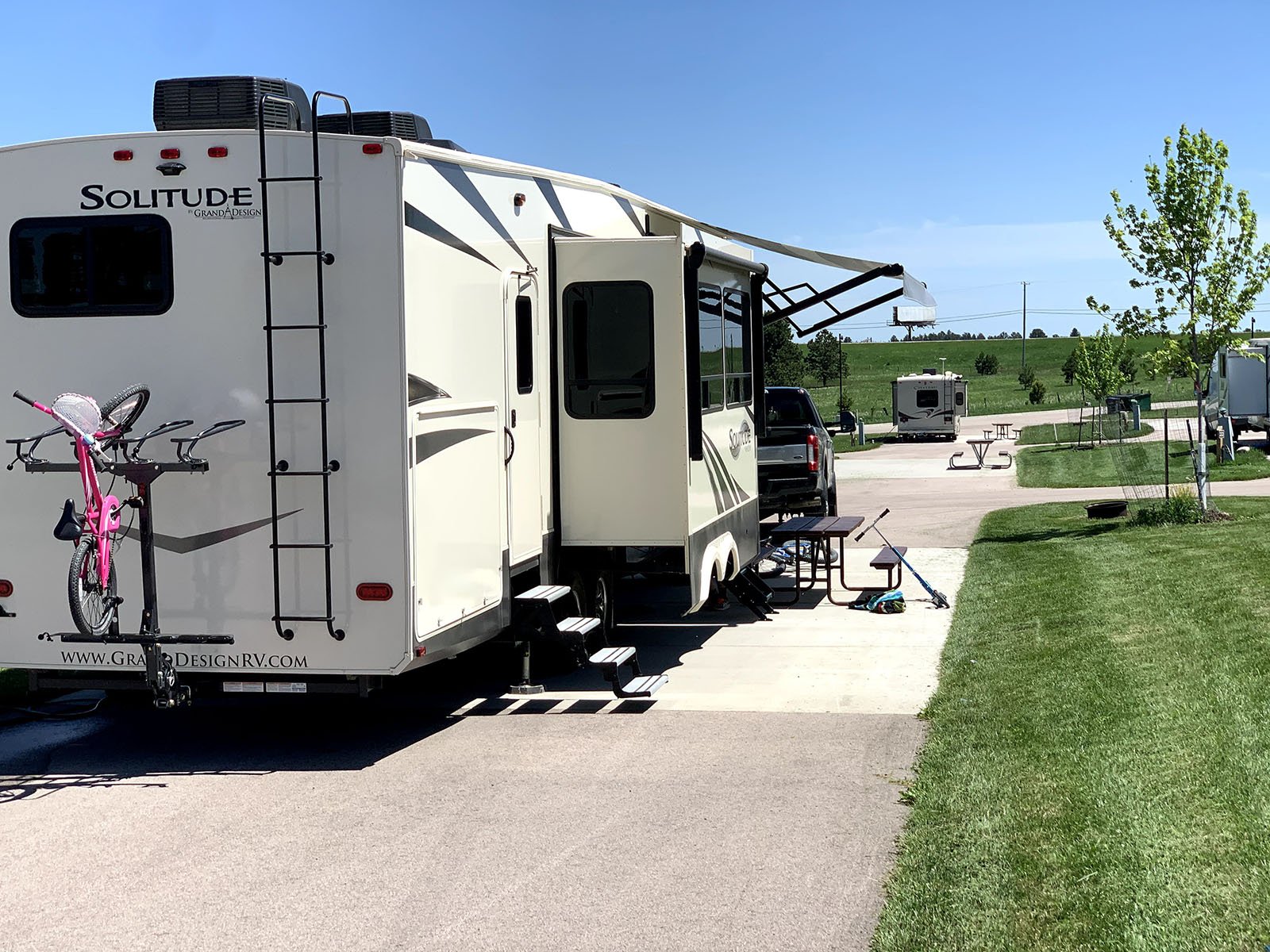 We very much enjoyed our site as it was paved and very clean. The only downside to this specific site was the lack of trees, but if you desire that setup, the entire backside of the resort has sites under the pines (but with slightly smaller gravel sites).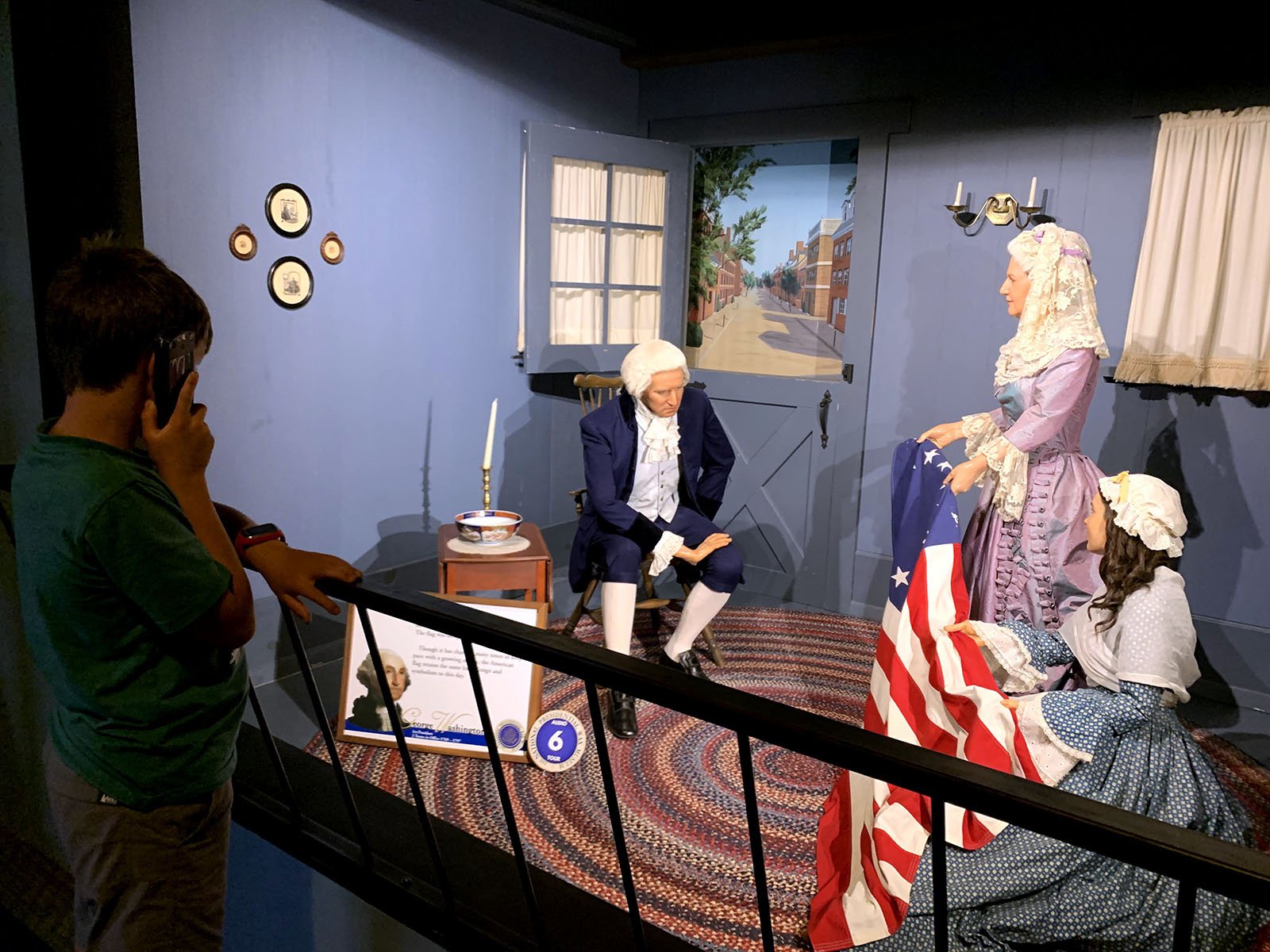 We decided to make a trip over to the Presidential Wax Museum in Keystone, South Dakota. Our oldest son is a huge history buff and ate up every bit of it. We were there for over three and a half hours!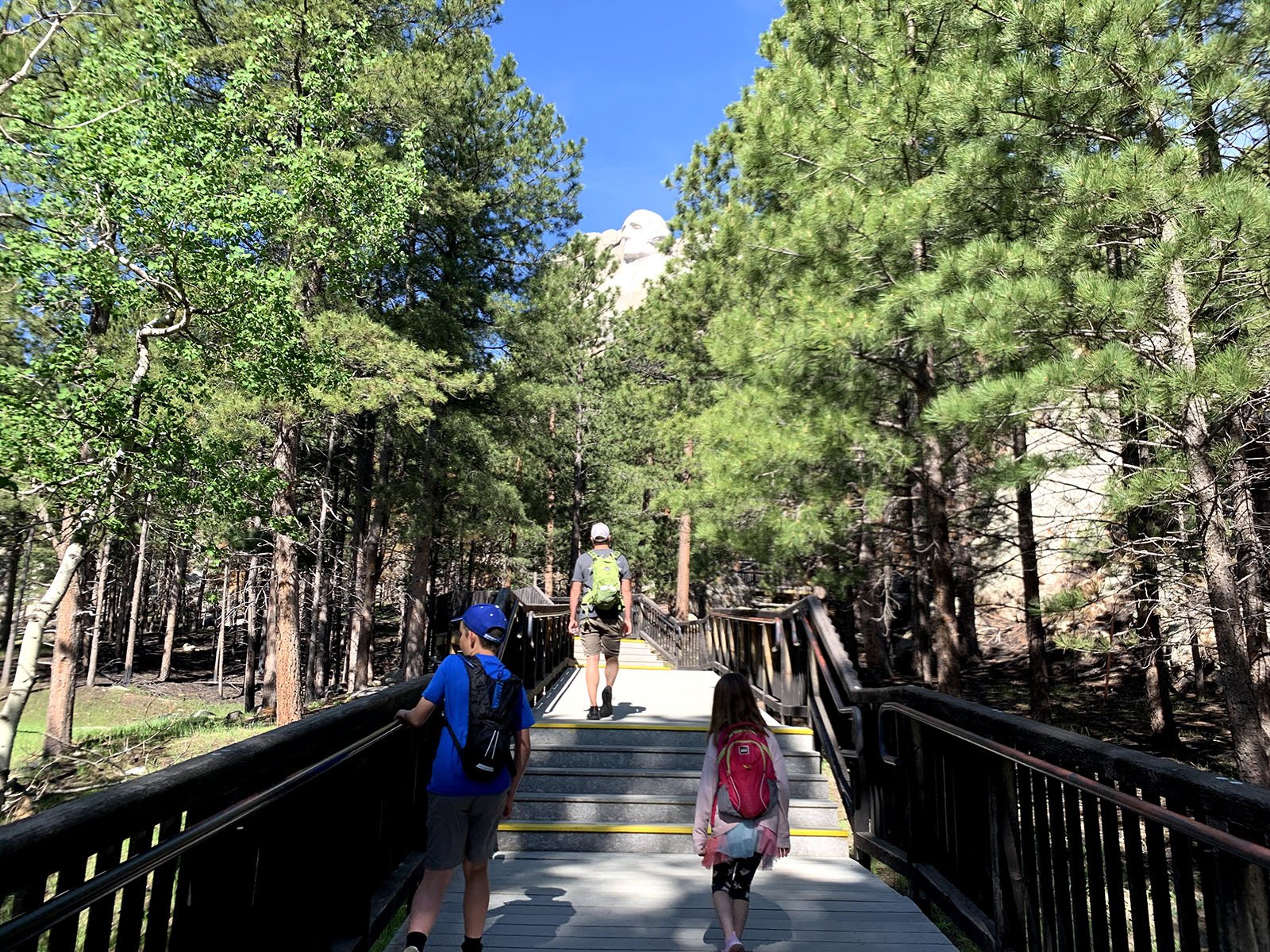 We also revisited Mount Rushmore, and this time did the Presidential Trail hike, which was a lot of fun. Our oldest of course had us stop at every placard to read through the history of each president. Did you know Theodore Roosevelt's son's name was Kermit?
The mountain biking near our RV park was awesome - I could ride my bike directly out of the park to the trail head and knock out a 16 mile ride after each work day and be home for dinner. I also made two new awesome friends who are mountain bike pros! Check out their YouTube channel Ride Chill Grill Repeat.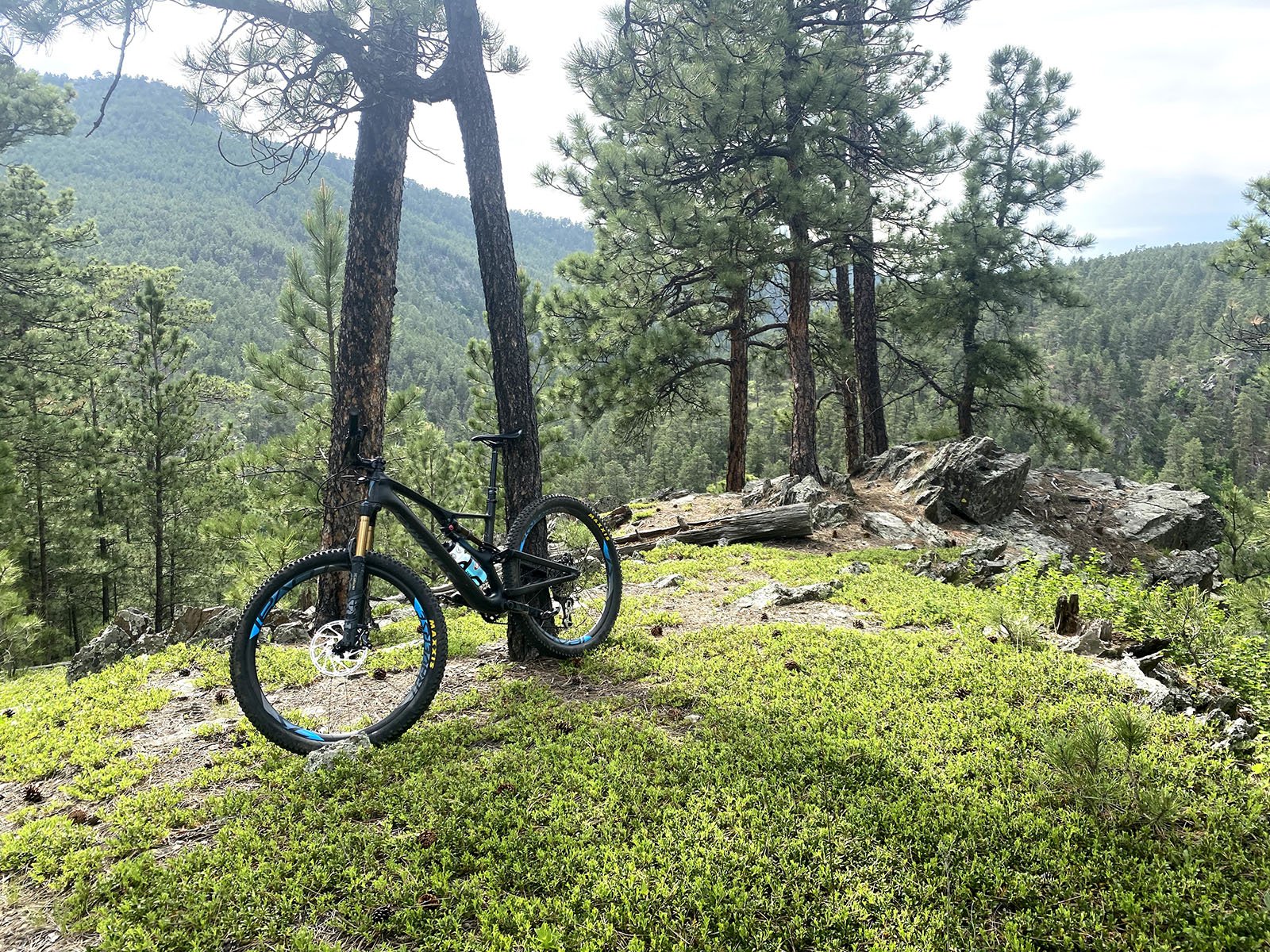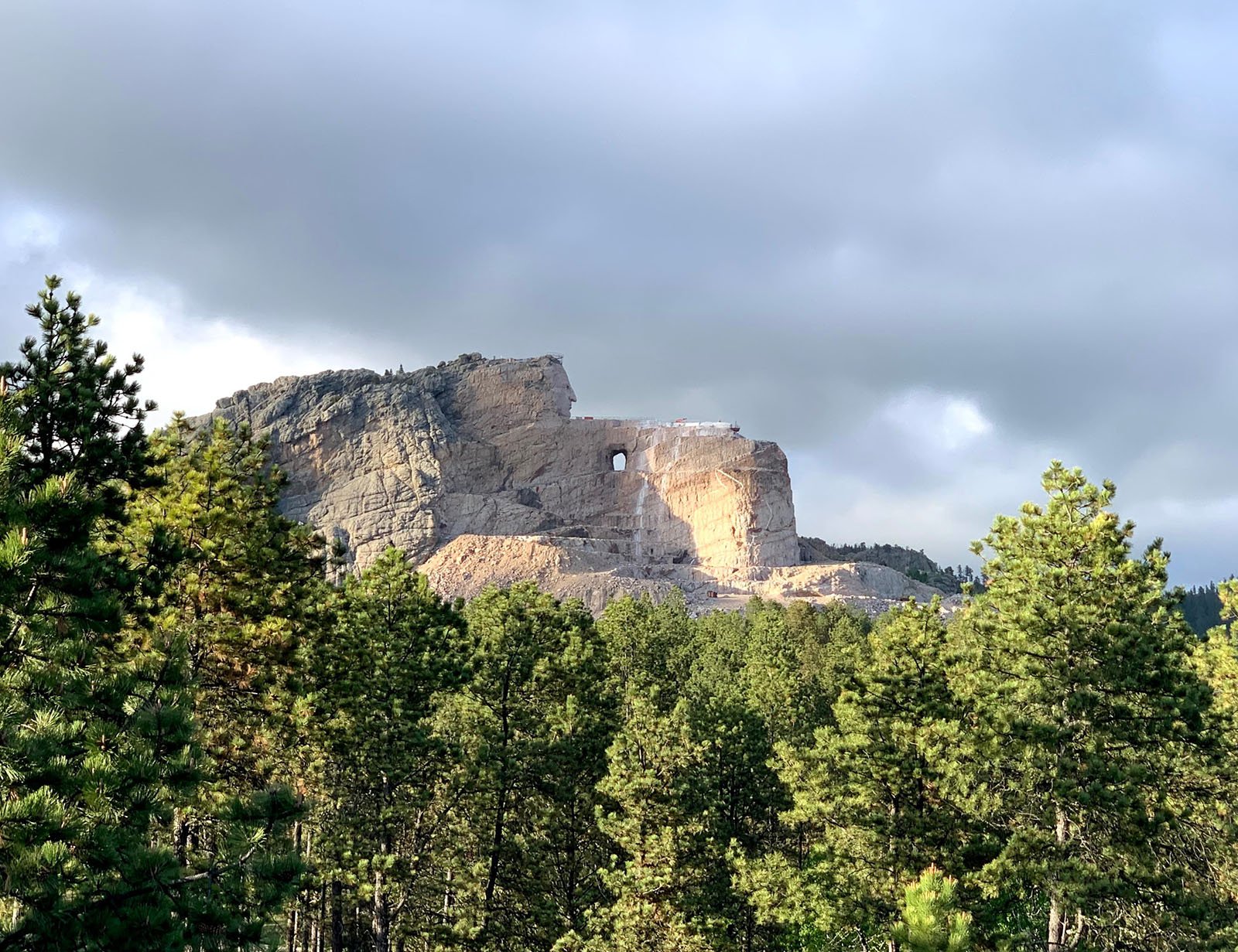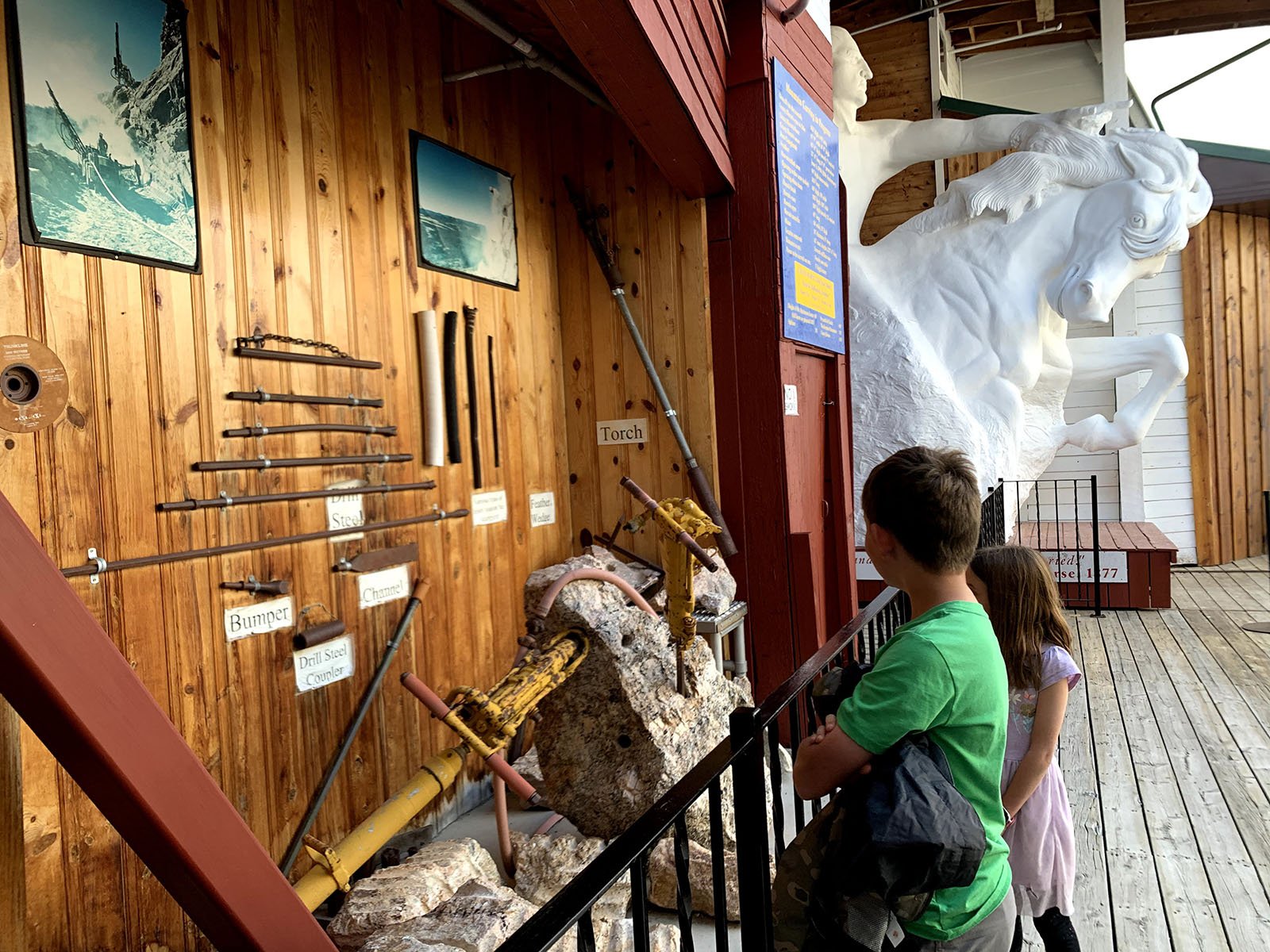 We had never been to the Crazy Horse Memorial so we decided to make a go of it. While we didn't do the full bus ride tour to the base of the memorial, we did explore the visitor center and museum for a couple hours and learned a lot about the history of the monument, including the fact that the original builder, Korczak Ziolkowski, was one of the men who worked on Mount Rushmore.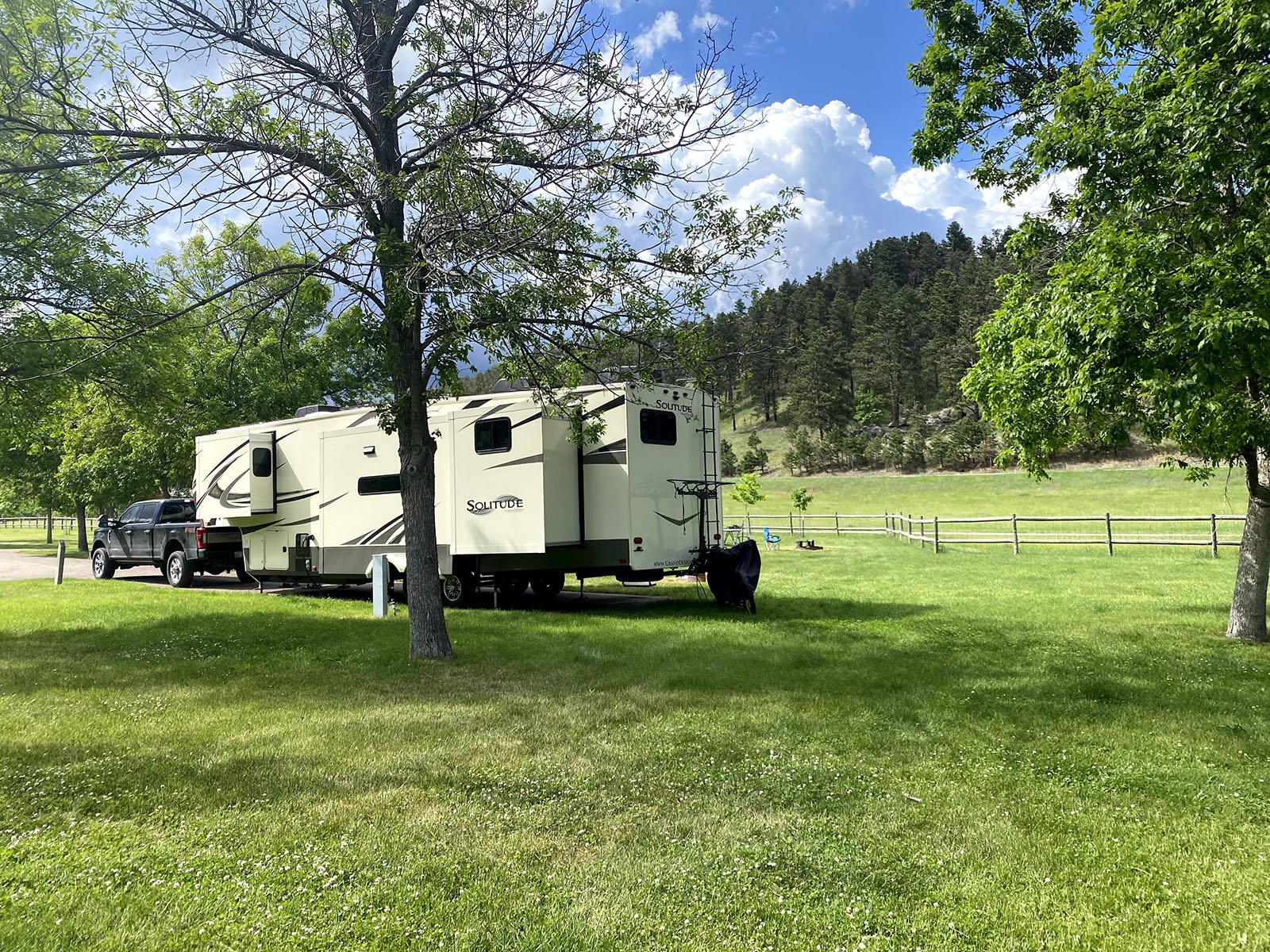 The biggest bummer however of the week was the fact that Mac came down with a awful case of Mastitis on the first night, and it had her down with a fever of 102+ for the entire week - we ended up leaving a day early to get to Sturgis and to a pharmacy to get some antibiotics, and thankfully after a day of those her fever came down very quickly. It was very stressful and scary, especially with everything else going on in the world these days, but I am so thankful that she is such is so incredibly iron-willed and strong.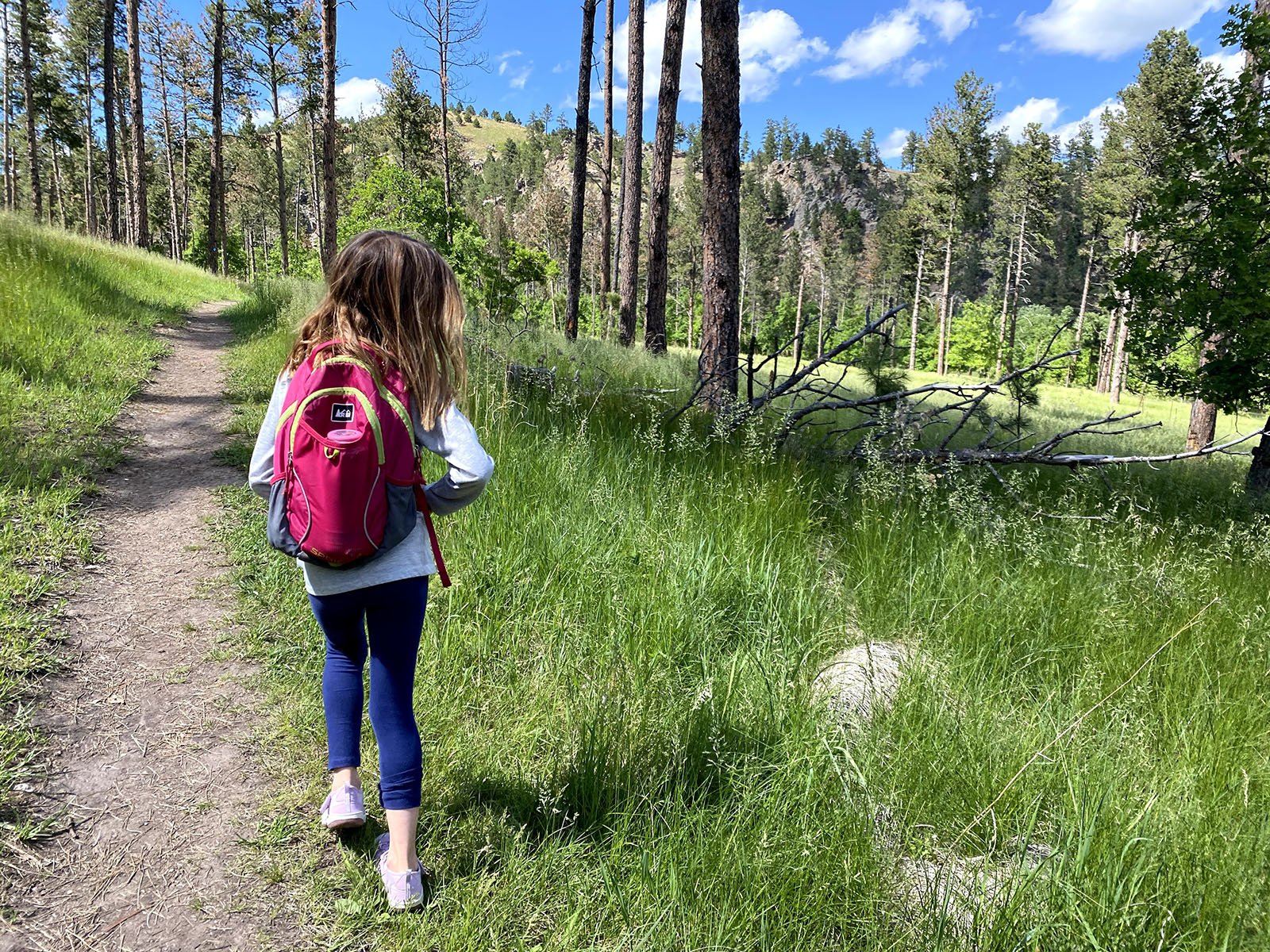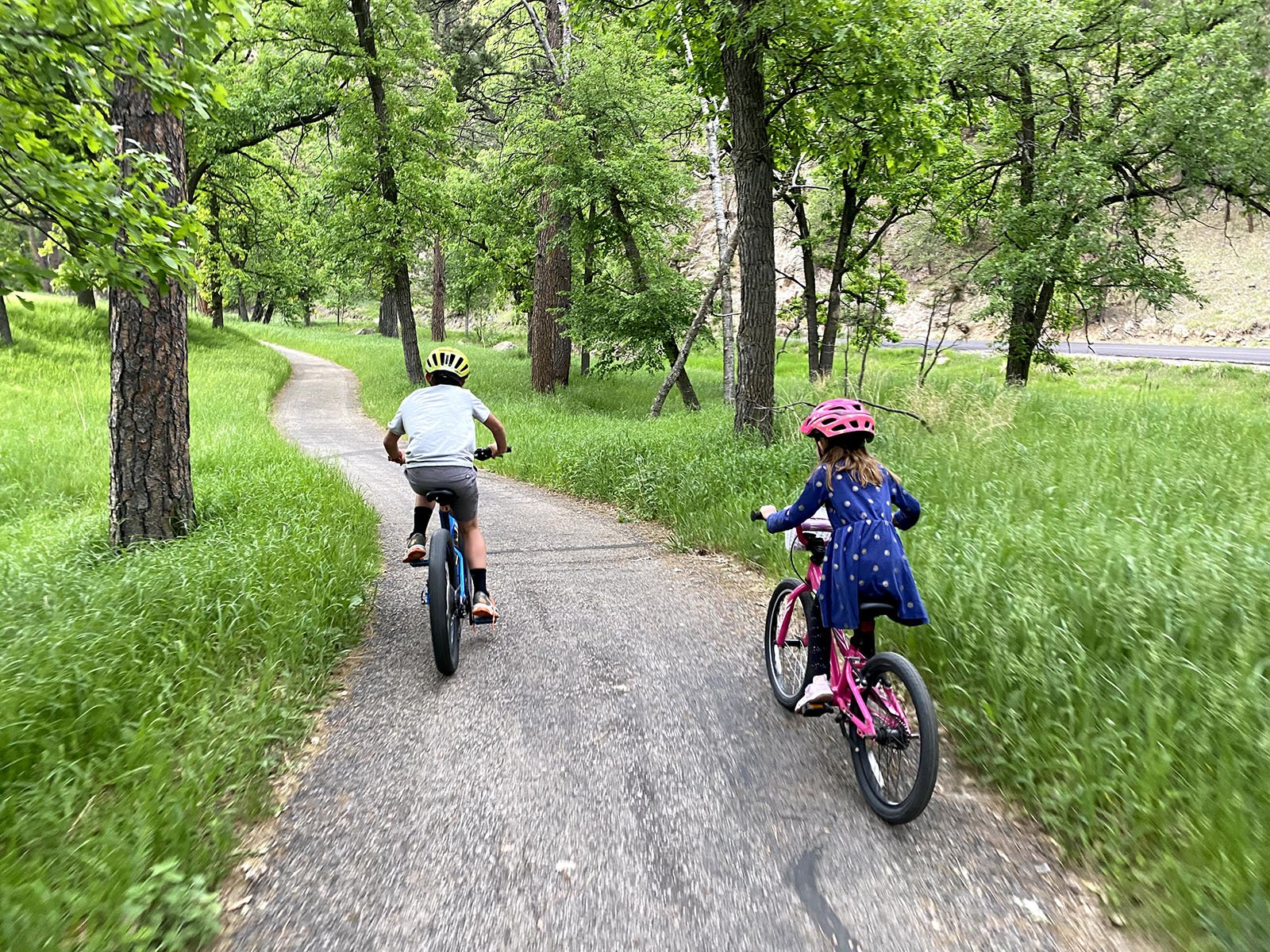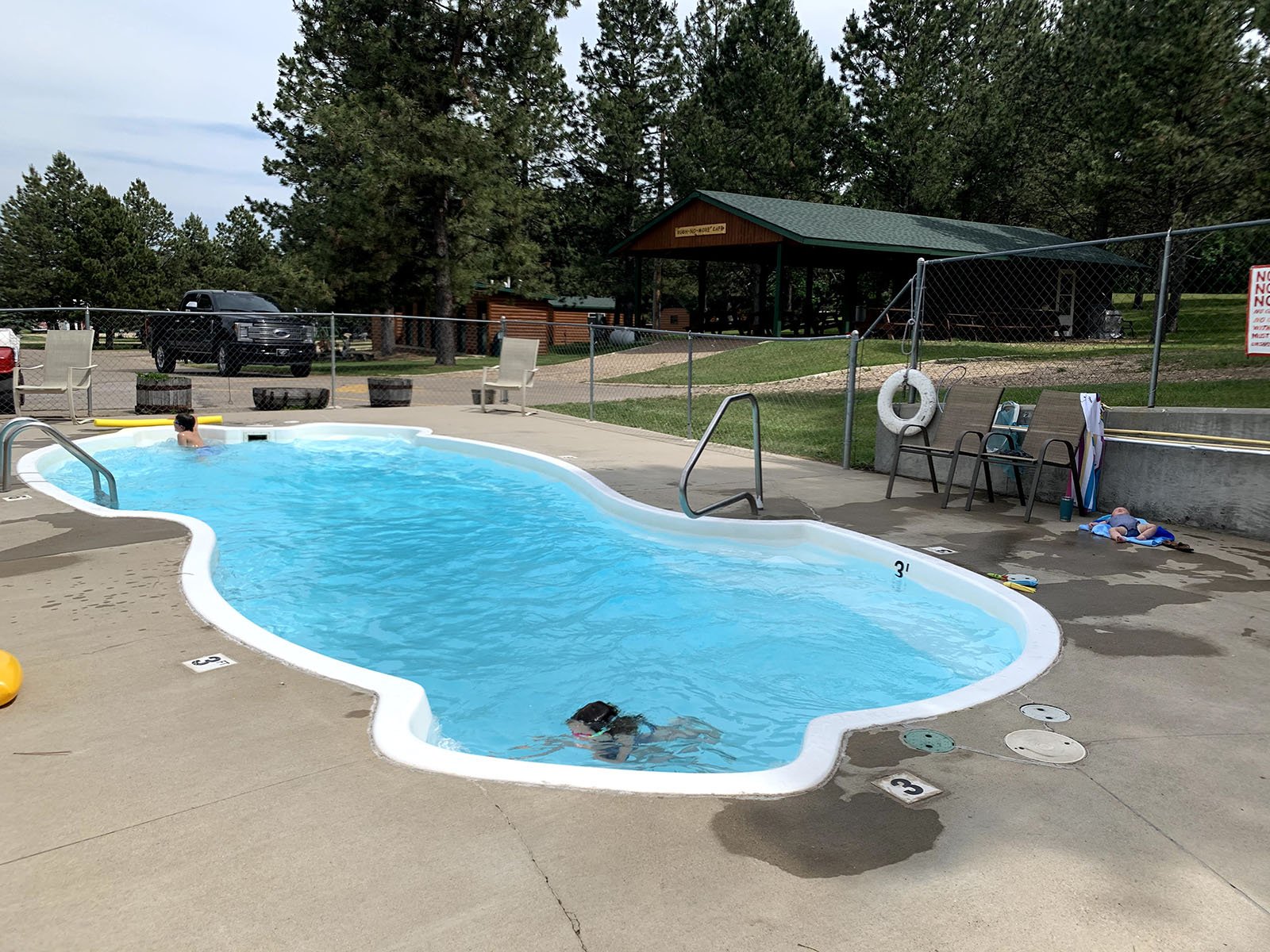 Even though our first couple days in Sturgis were a bit stressful because of Mac being sick, she bounced back quickly and got to enjoy the awesome location as much as the rest of us. We were in the upper campground, and I'm super glad for that as our views out the windows were fantastic (as were the smells of pine forest :)).
The park itself was great, and had a pool that the kids really enjoyed. As they always do, they quickly made friends with other kids in the park and added to their pen pal lists.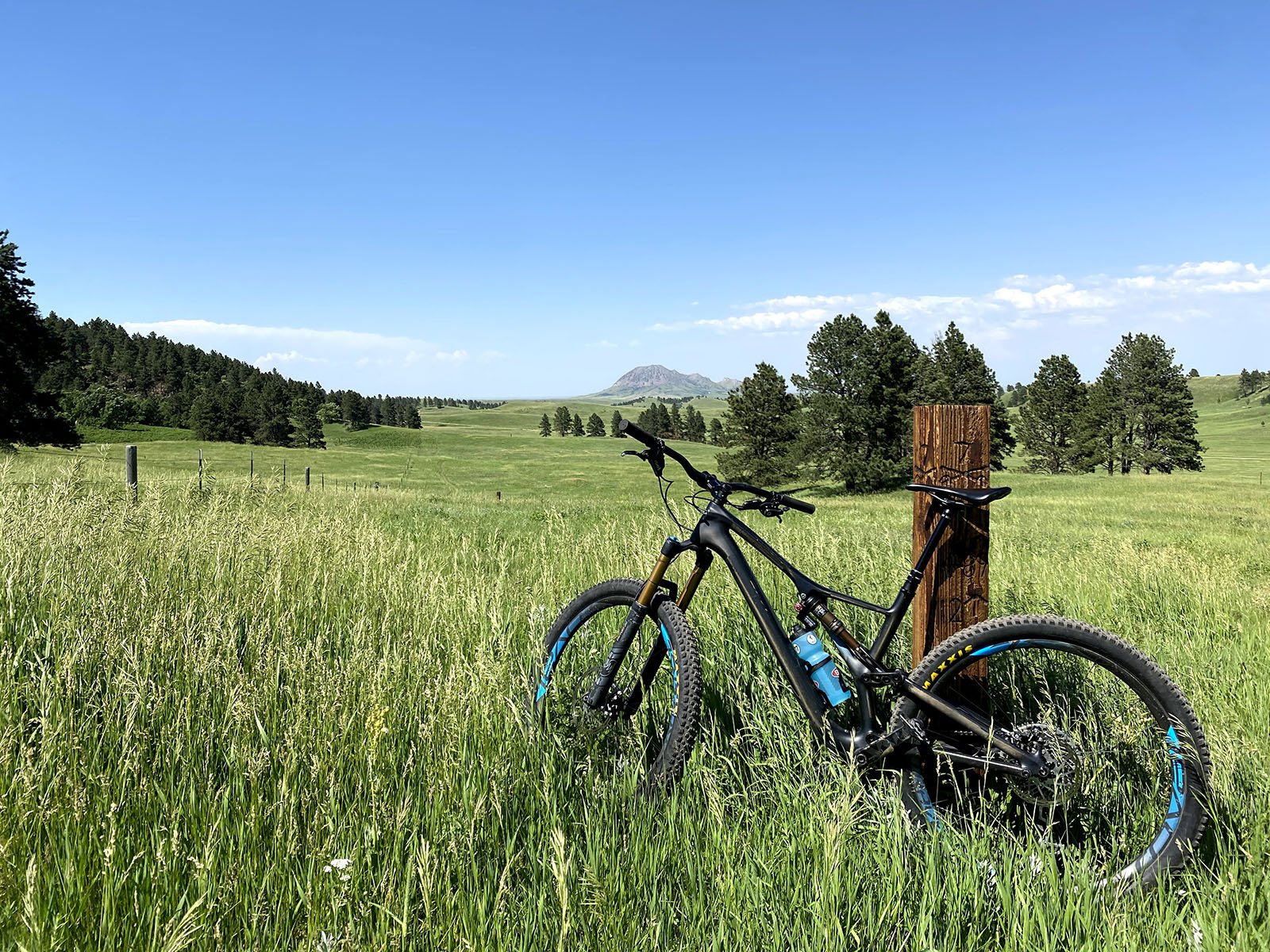 No visit would be complete without exploring the mountain biking in the area, and Sturgis did not disappoint. I road the first day with my Ride Chill Grill Repeat friends, and did several other repeat rides throughout the stay.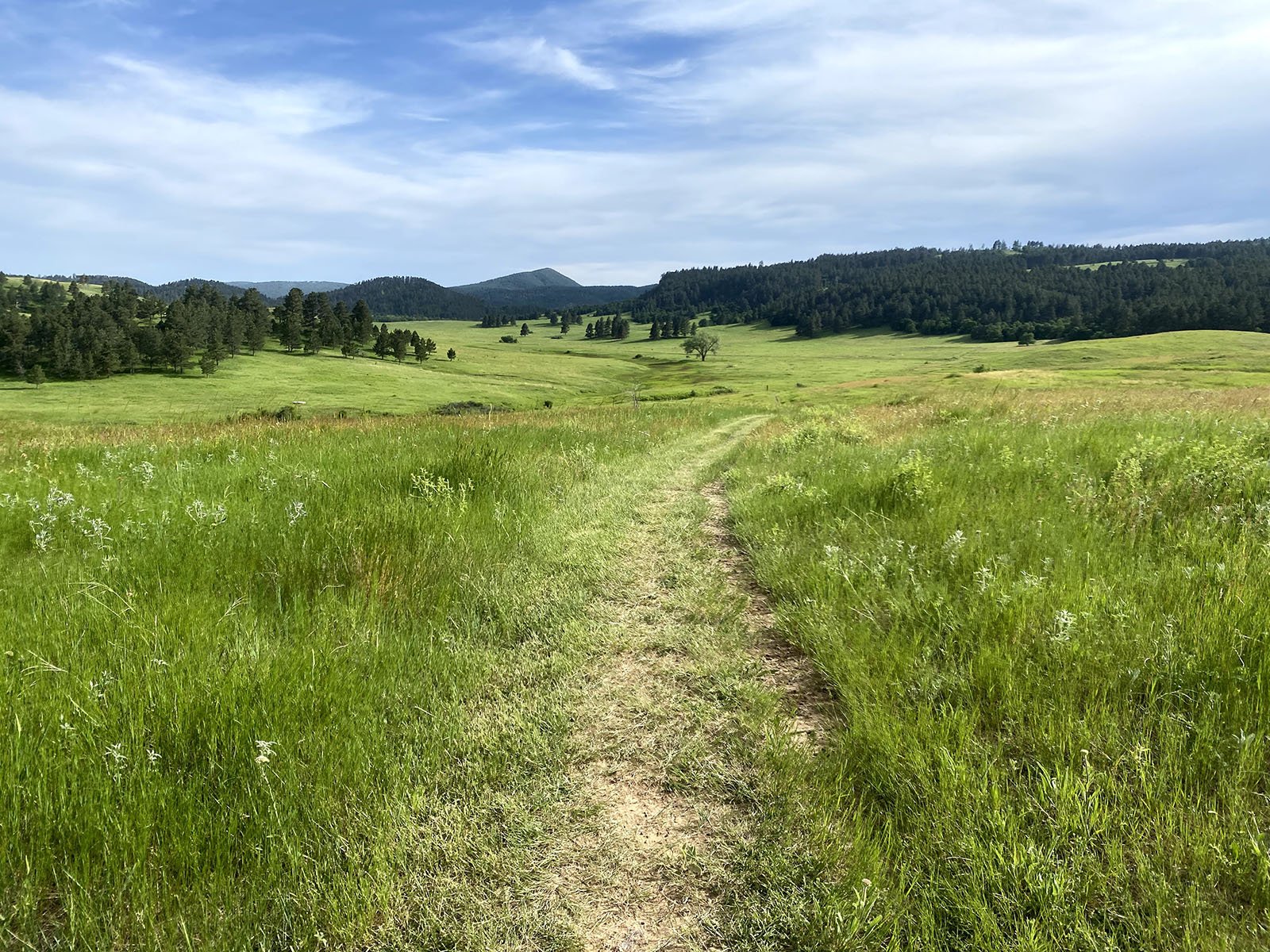 I decided also that I should start cross-training to avoid injuries like I tend to get when I ride, every, single day. So I did a couple runs and enjoyed the amazing scenery the area had to offer.

Recent Articles
There are no articles posted this month.