« Back
Primer, Lighting, and Power
March 4th, 2017
---
Today we (my better half) cleaned, scrubbed, and primed the interior skins we have hung up thus far.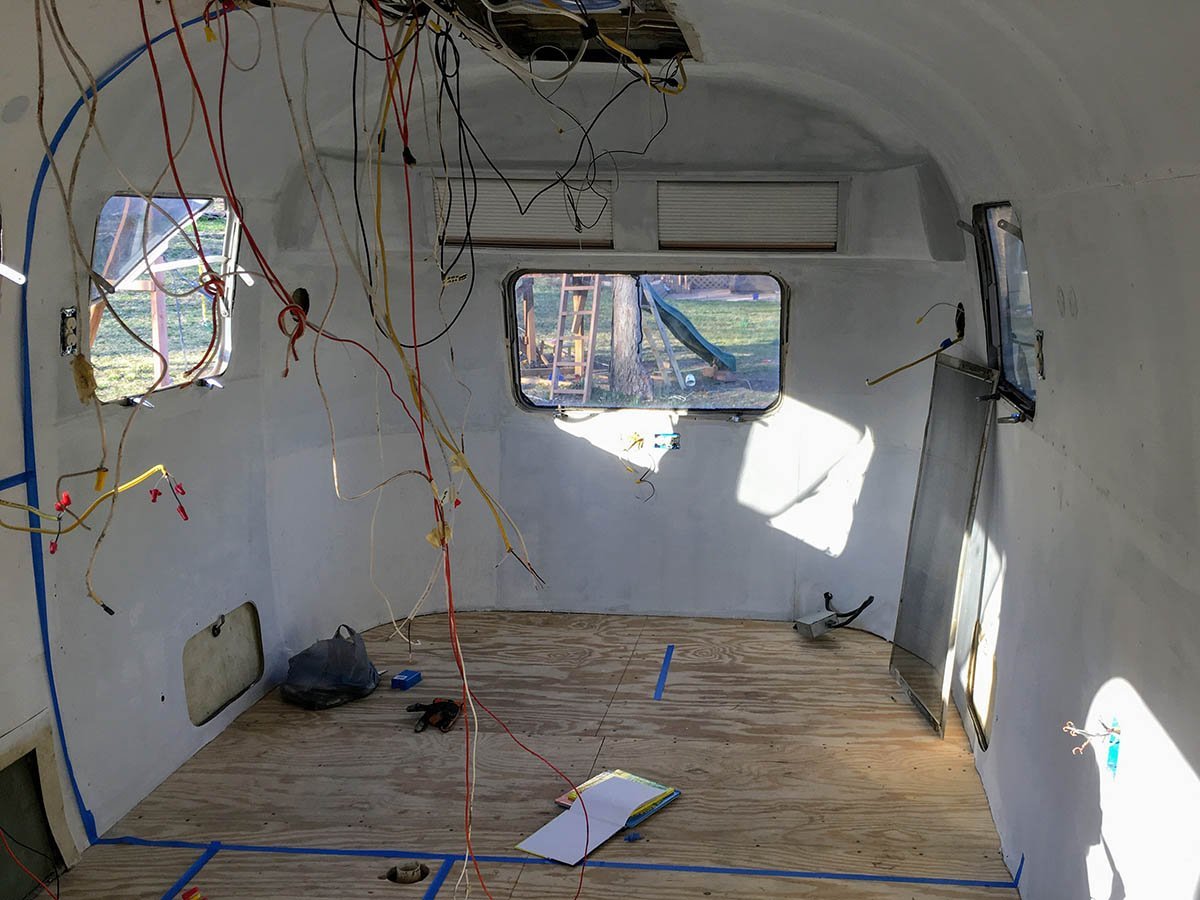 After that dried, she followed it up with a first coat of our new paint - we went with a basic white to make the space feel as clean and open as possible: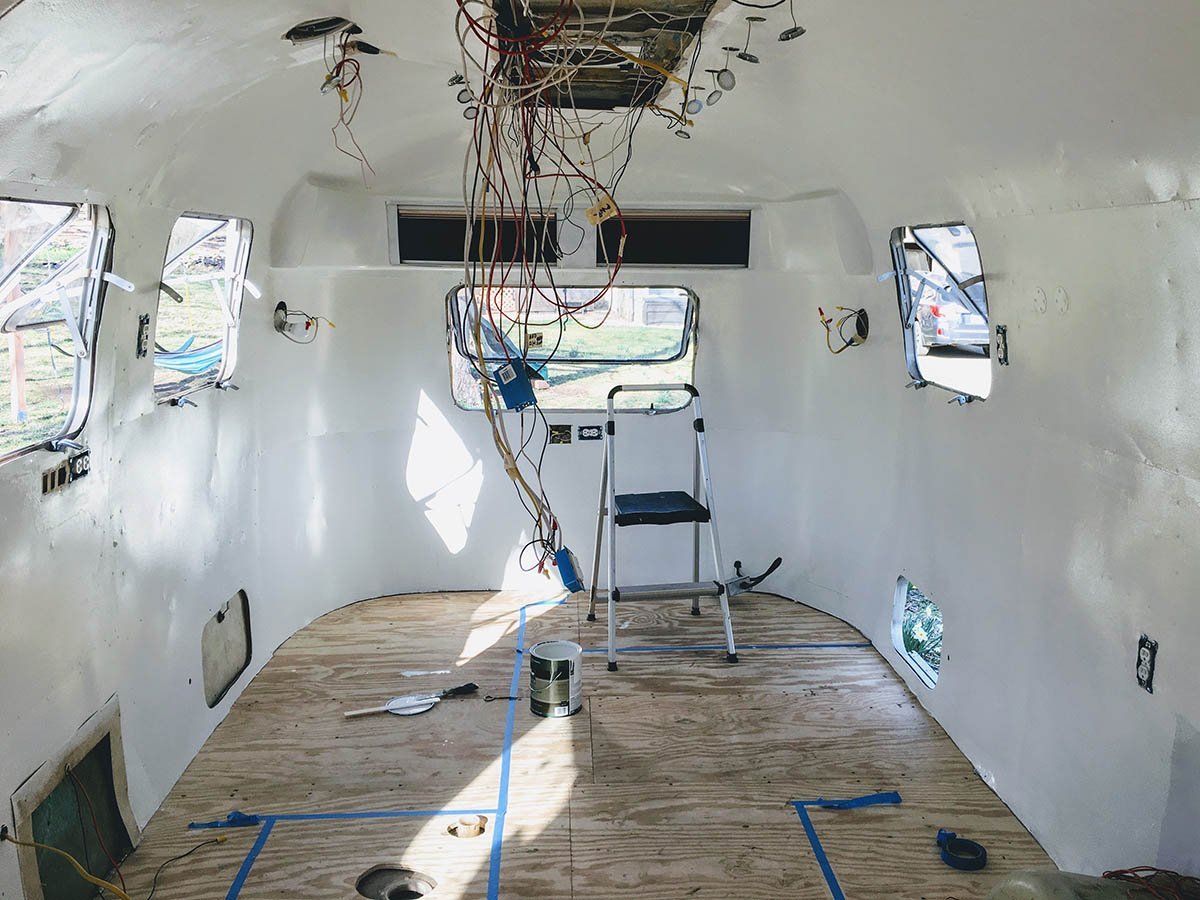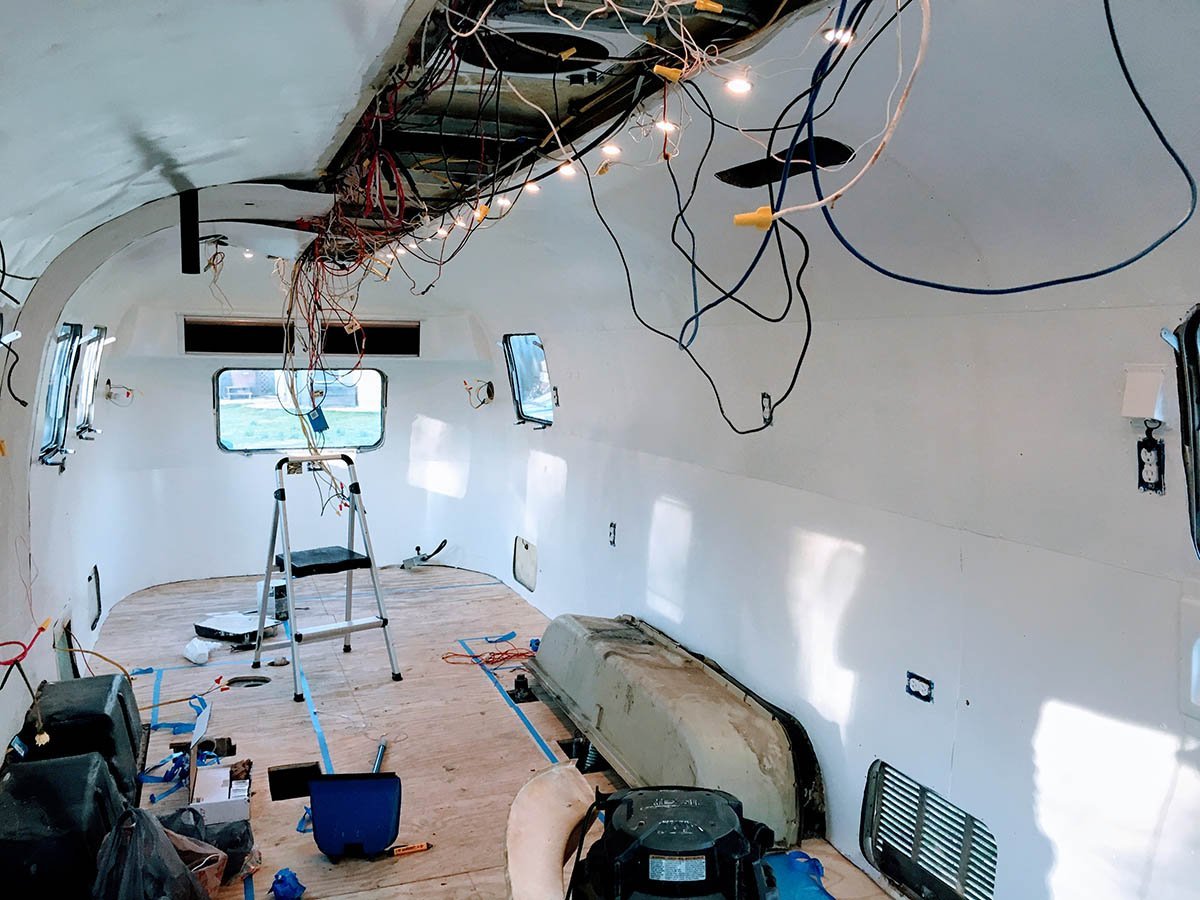 We also figured out the desired spacing we wanted for the ceiling lights, and started the installation process on those. We got these from SuperBrightLEDs.com. They are very warm and bright and consume a tiny amount of power. Although we had wired the front and rear speaker areas to be setup for sconces (with wiring to support either 110 or 12V), we made the decision after installing a few of these to go 100% LED on all of the trailer lighting, so it looks like more patching will be in store :). I was able to get the first half up and wired fairly quickly: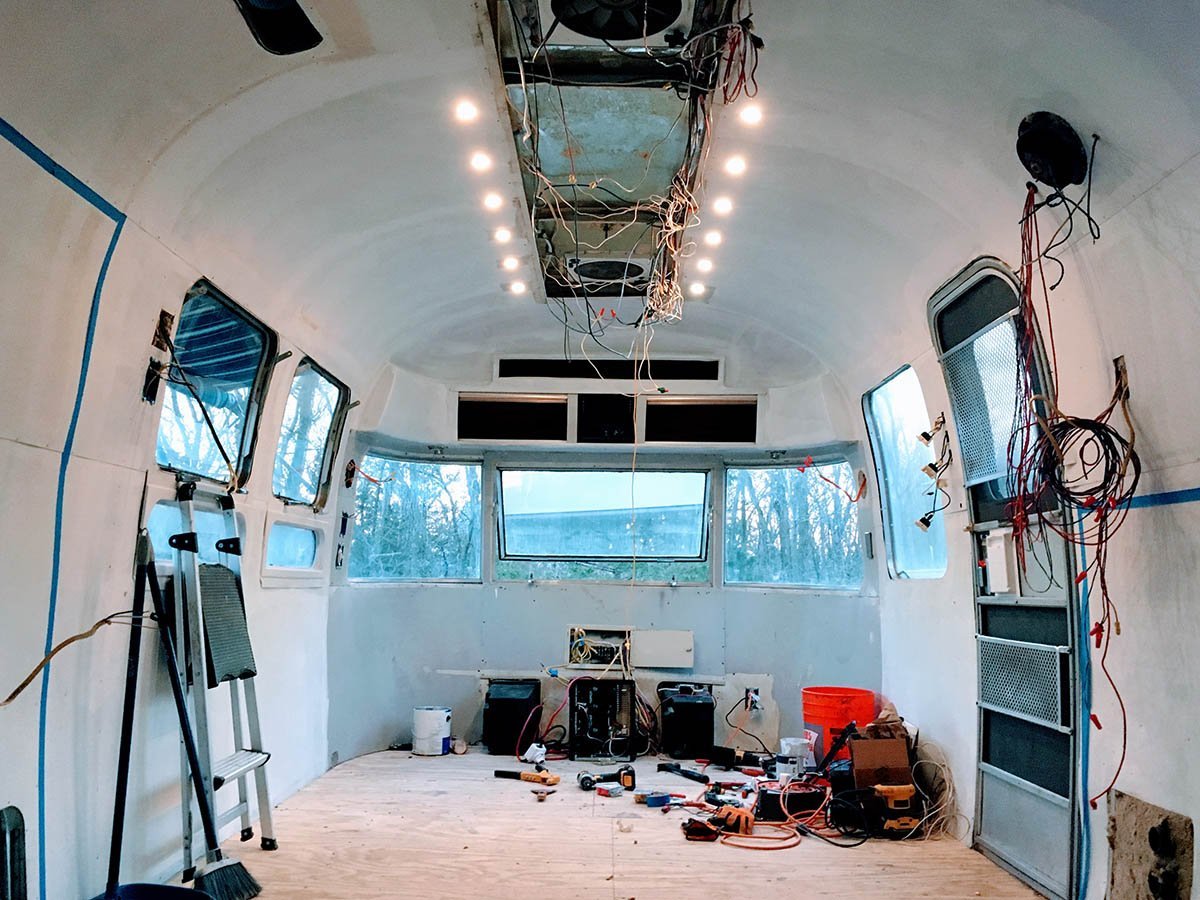 While I was at it, I decided to make some improvments on the wiring - as mentioned previously I had set up the power center in a temporary position and wanted to get the wires/routing cleaned up. Here's the before picture: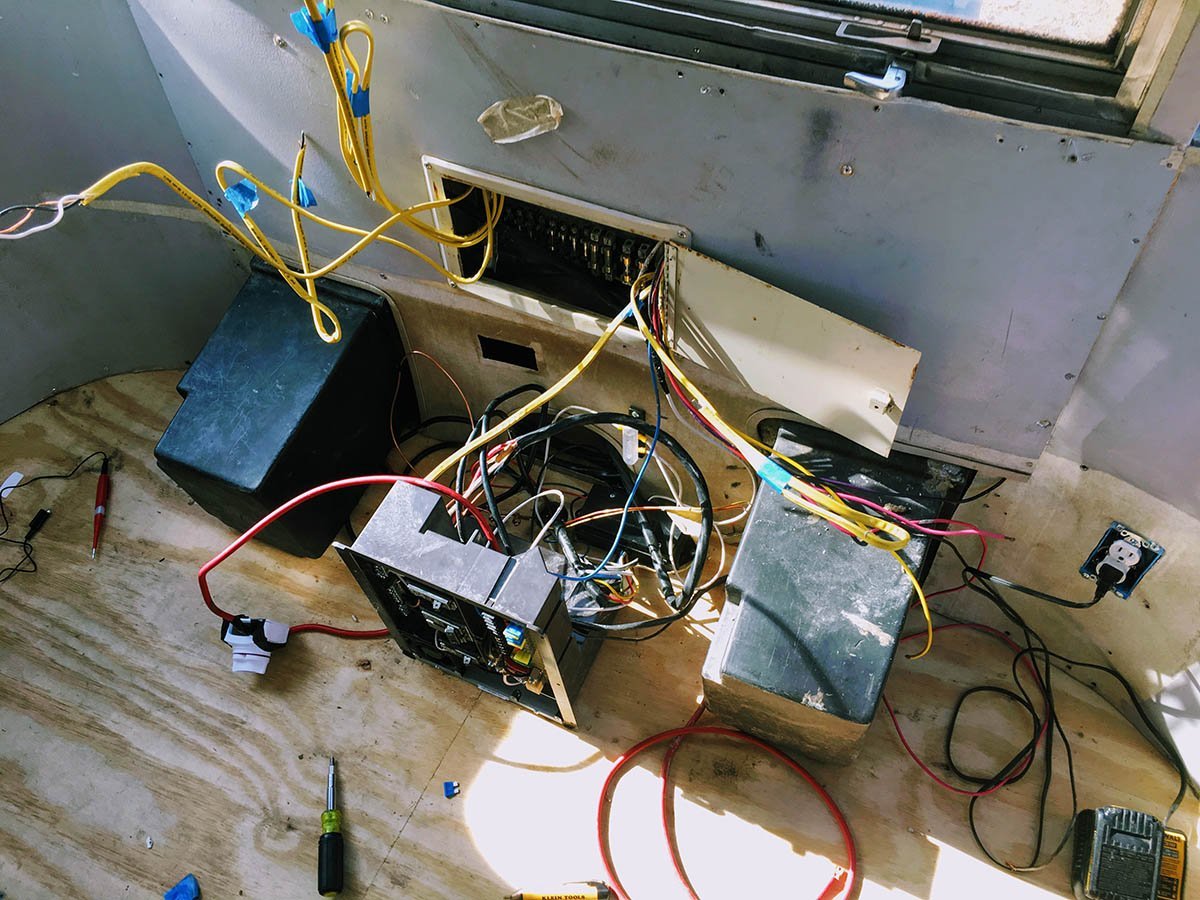 And here are the after pictures after rerouting everything through dedicated holes with rubber grommets; I'll be removing the old 12 volt cover and patching later: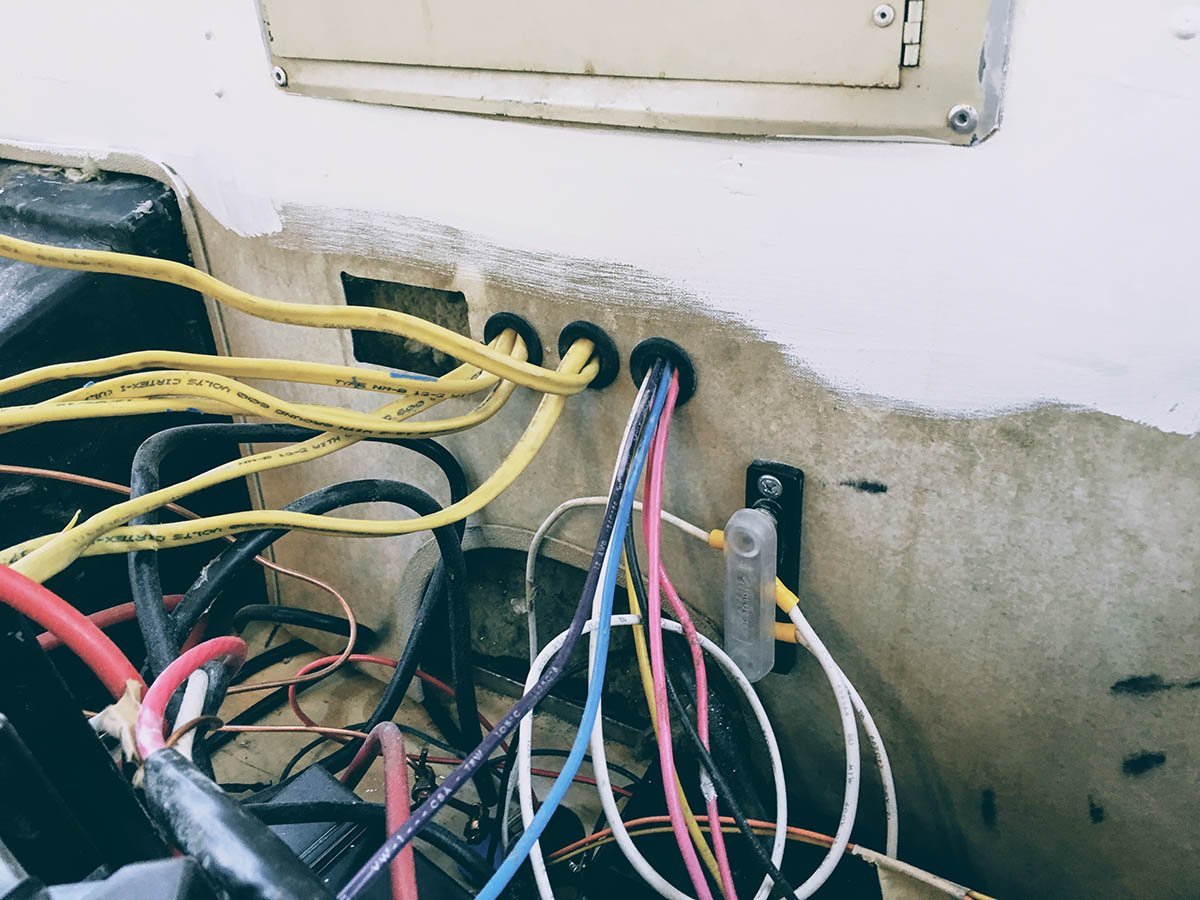 For the batteries I purchased and installed a Marine Boat Battery Disconnect switch from Amazon: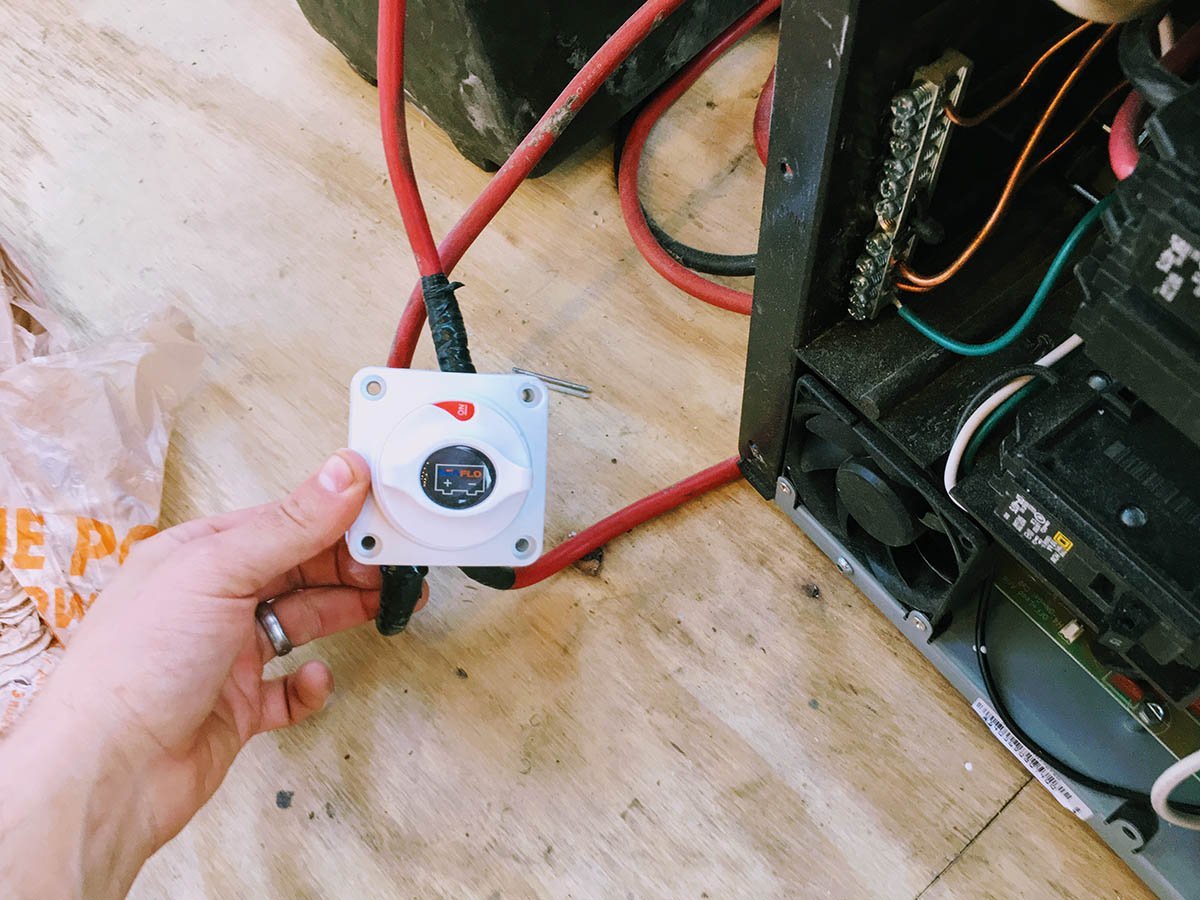 Next up were recepticles and lights. I used shallow "old work" gang boxes for all of the outlets and light switches. The exterior previously had two 12V light switches (one for the light above the door, and one for the "porch light" to the right of the door). To make things look more consistent, we decided to use large flat rocker switches; I got a double switch for the outside lights and the same for the new living room/hallway light switch, both positioned to the right directly inside the front door. For the power recepticals I used standard 15amp units: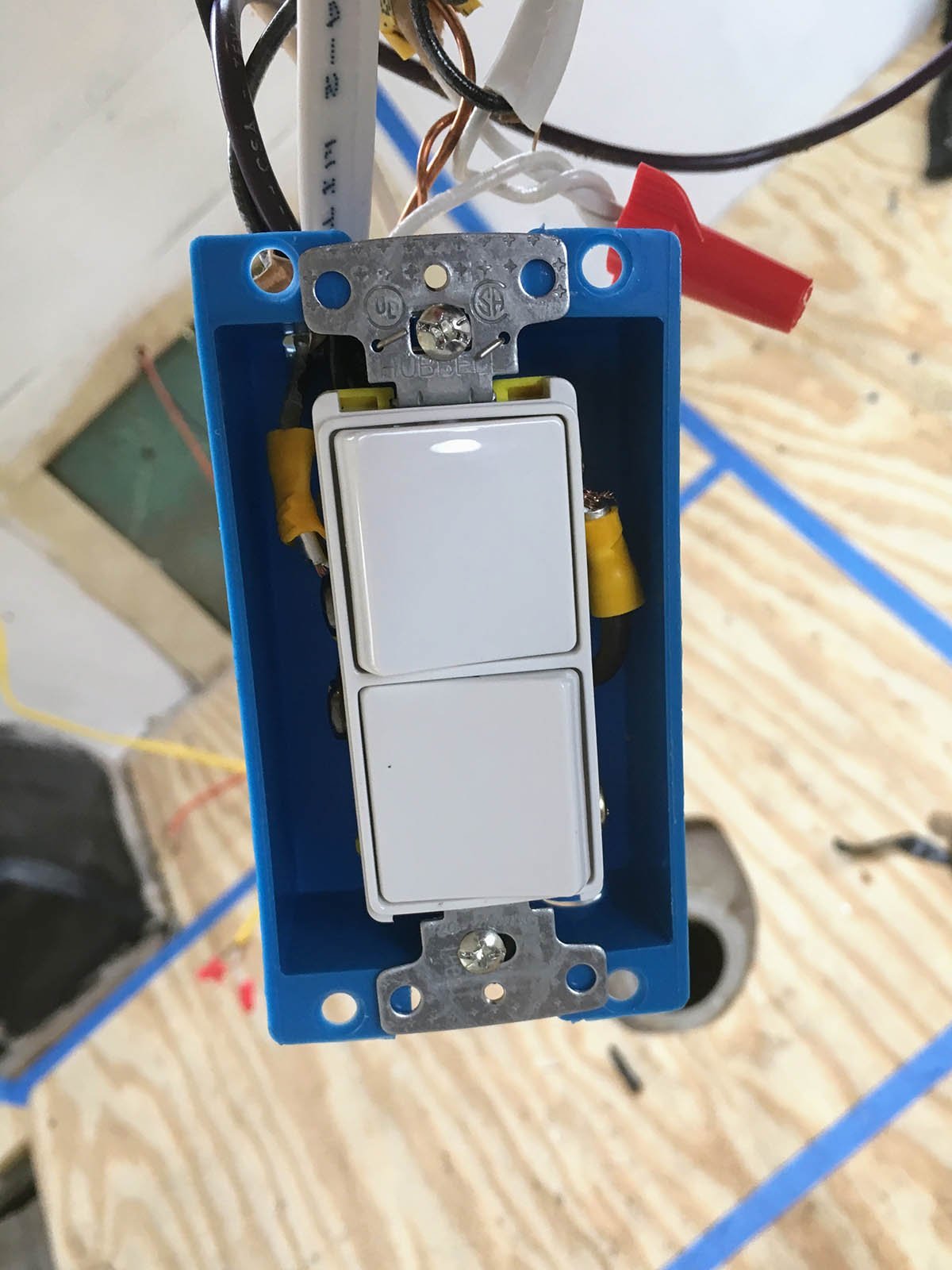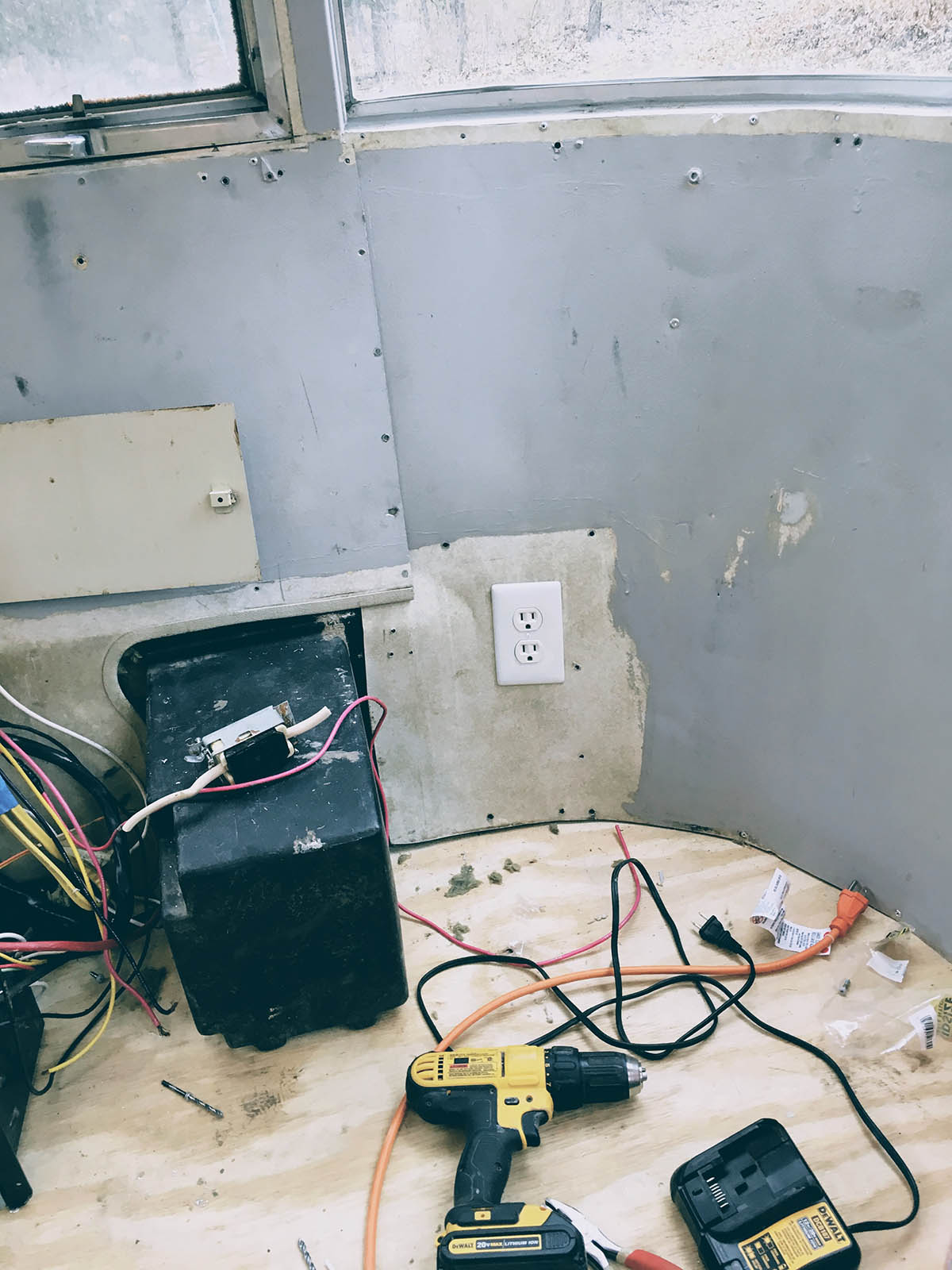 We ended up replacing the old aluminum by the door as it had a lot of extra holes in it from changes made through the years: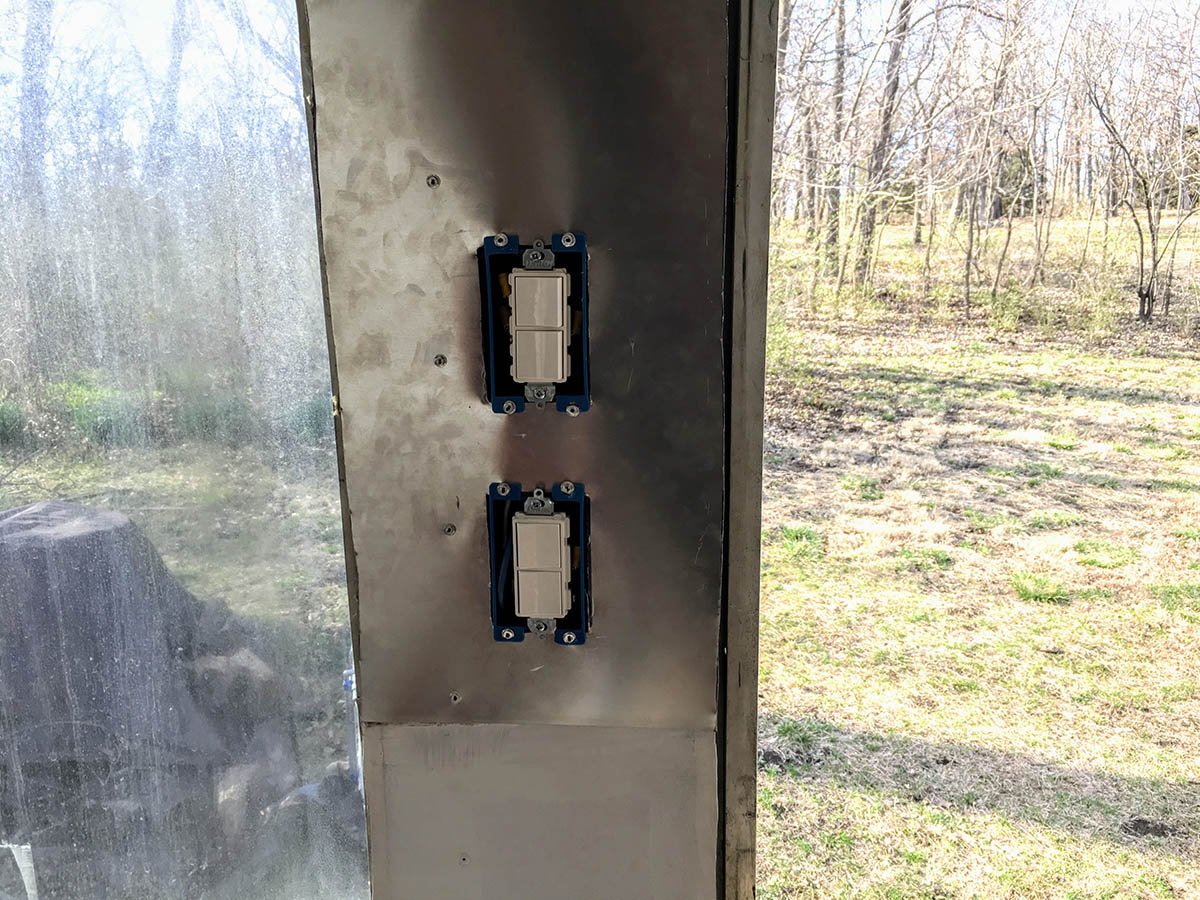 Add a Comment

Recent Articles
There are no articles posted this month.