« Back
Grand Canyon National Park, Arizona
April 12th, 2019
---
We sadly left beautiful Zion and made a short trip South to the Grand Canyon - the South Rim of the Grand Canyon more specifically. We would have stayed at the North Rim, but they are still closed for the season. The scenery along the way was beautiful, and extremely remote!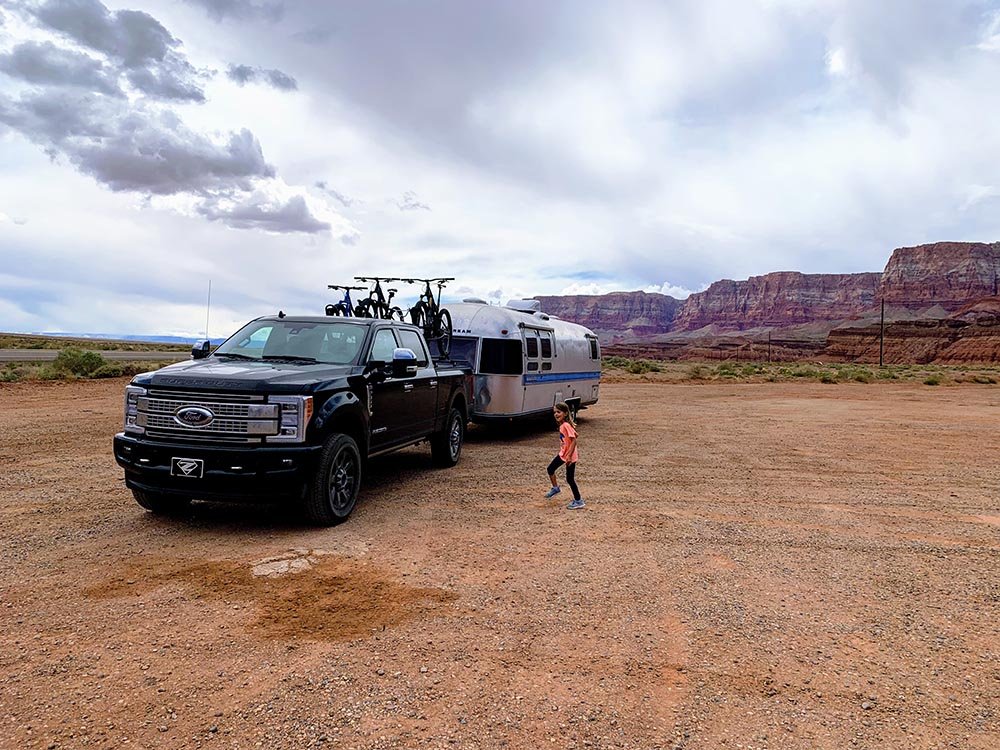 Stopping to go to the bathroom never looked so cool.
This particular stop was planned as a short stay (just for the weekend). This actually worked out perfectly, as it was super crowded. Like, wait in line to get your junior ranger booklets for 15 minutes crowded. Like, kids on your laps and overflowing out of the shuttle bus crowded. We got one major hike in, which was the Kaibab South Trail.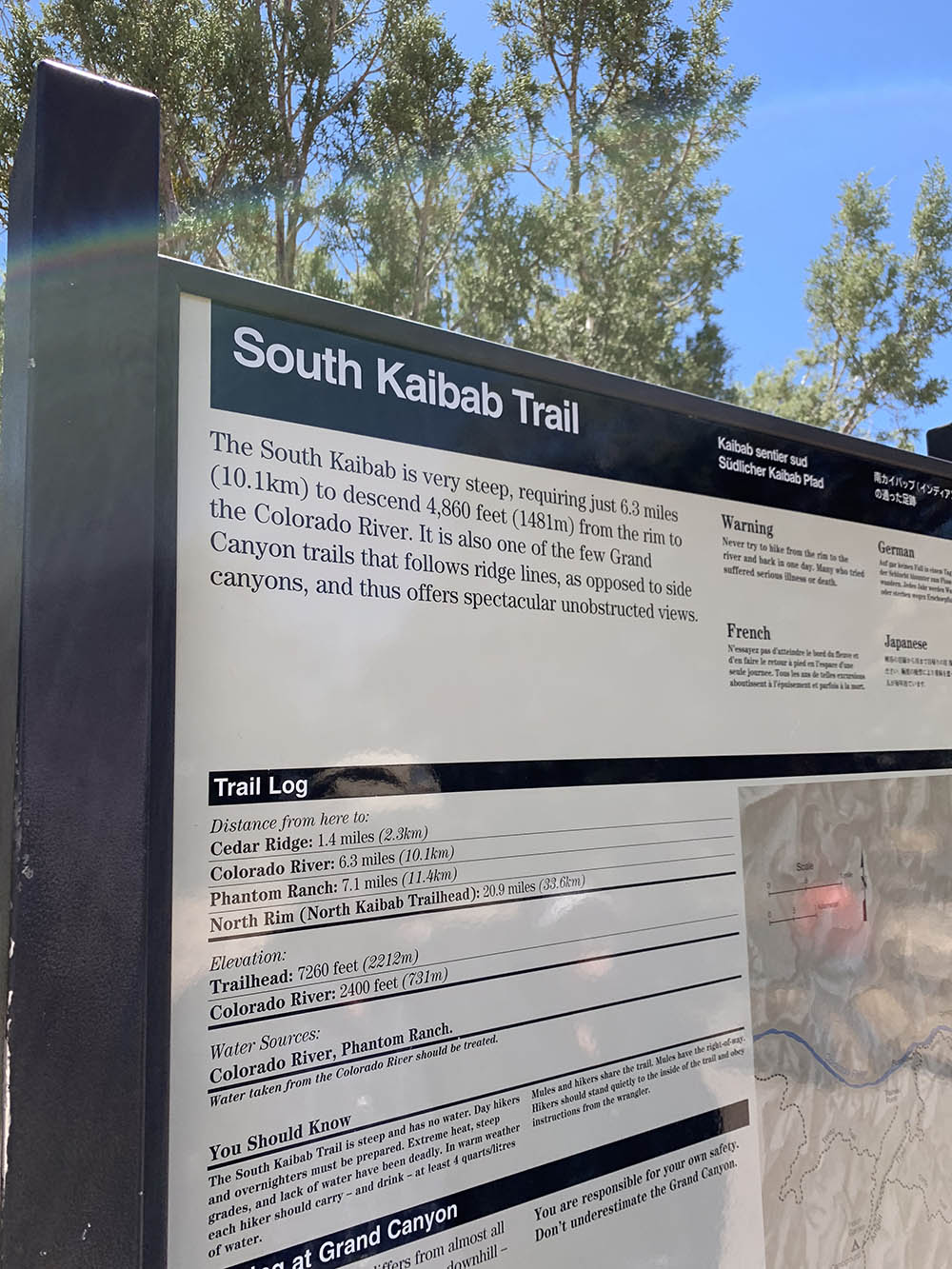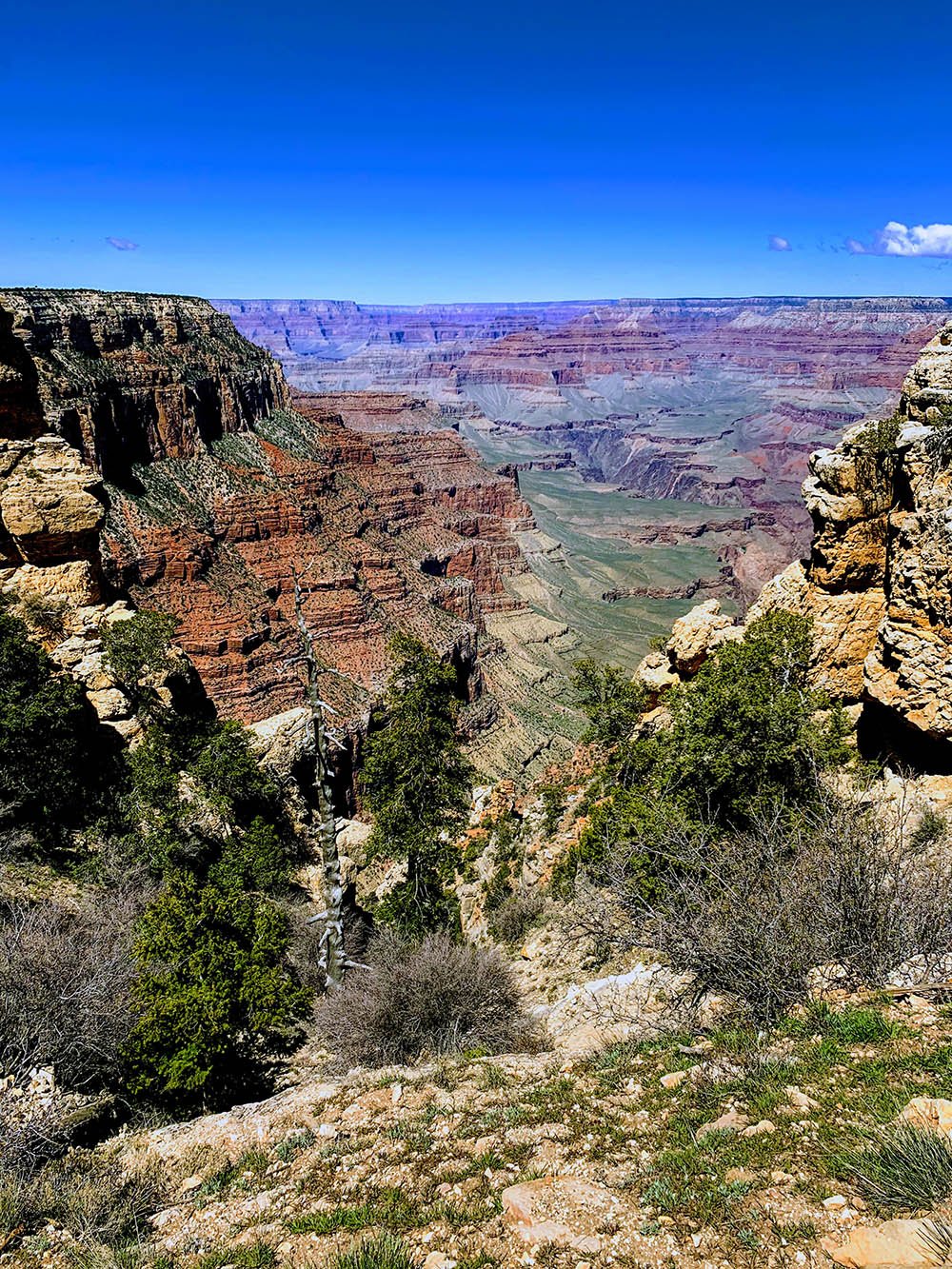 This type of hiking is very much outside our norm, in that it's straight down for the first half, and straight up on the way back. We decided afterwards that we much prefer "traditional" mountain hiking, but were glad we got this quick one in.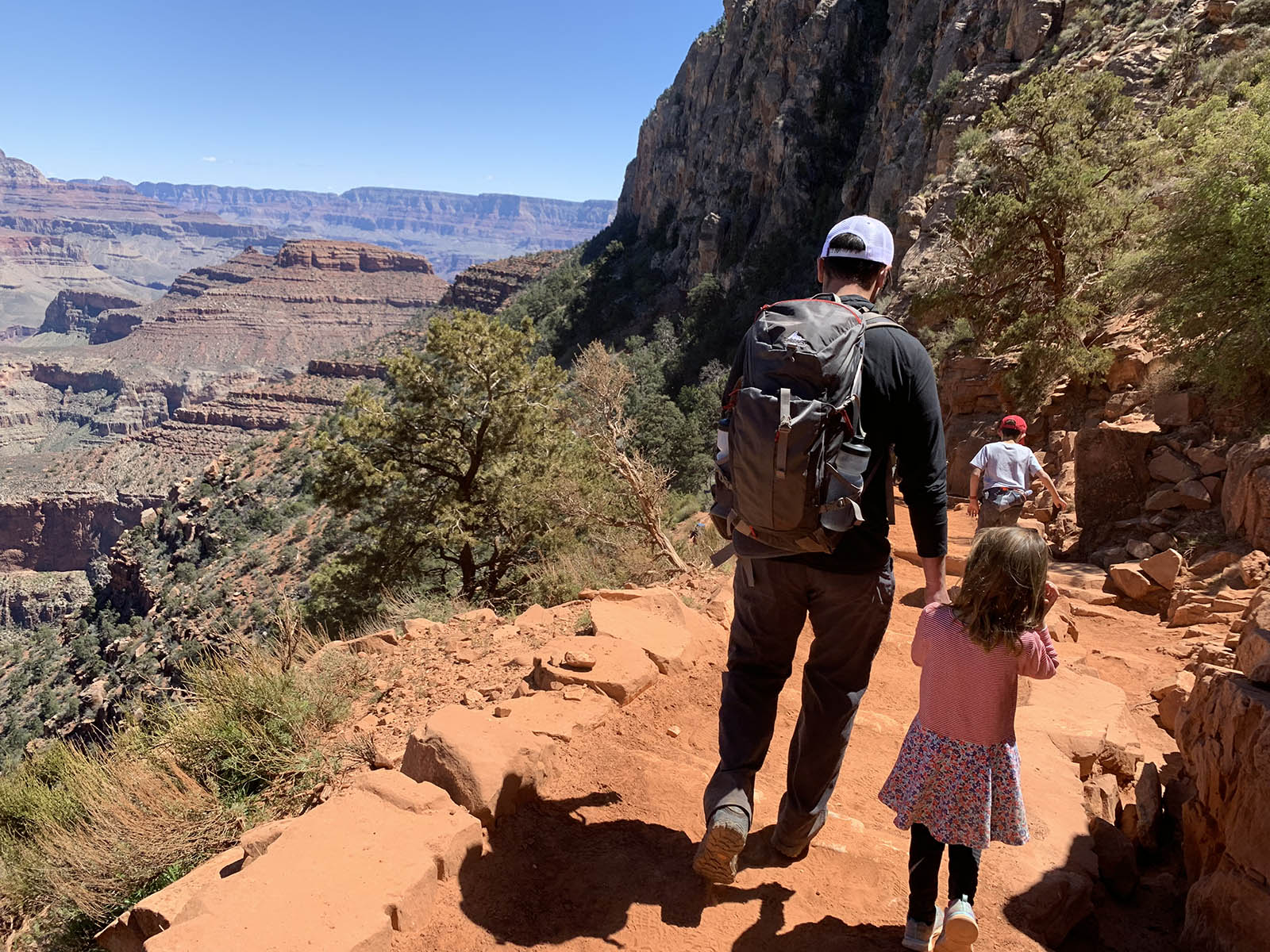 Down, down, down.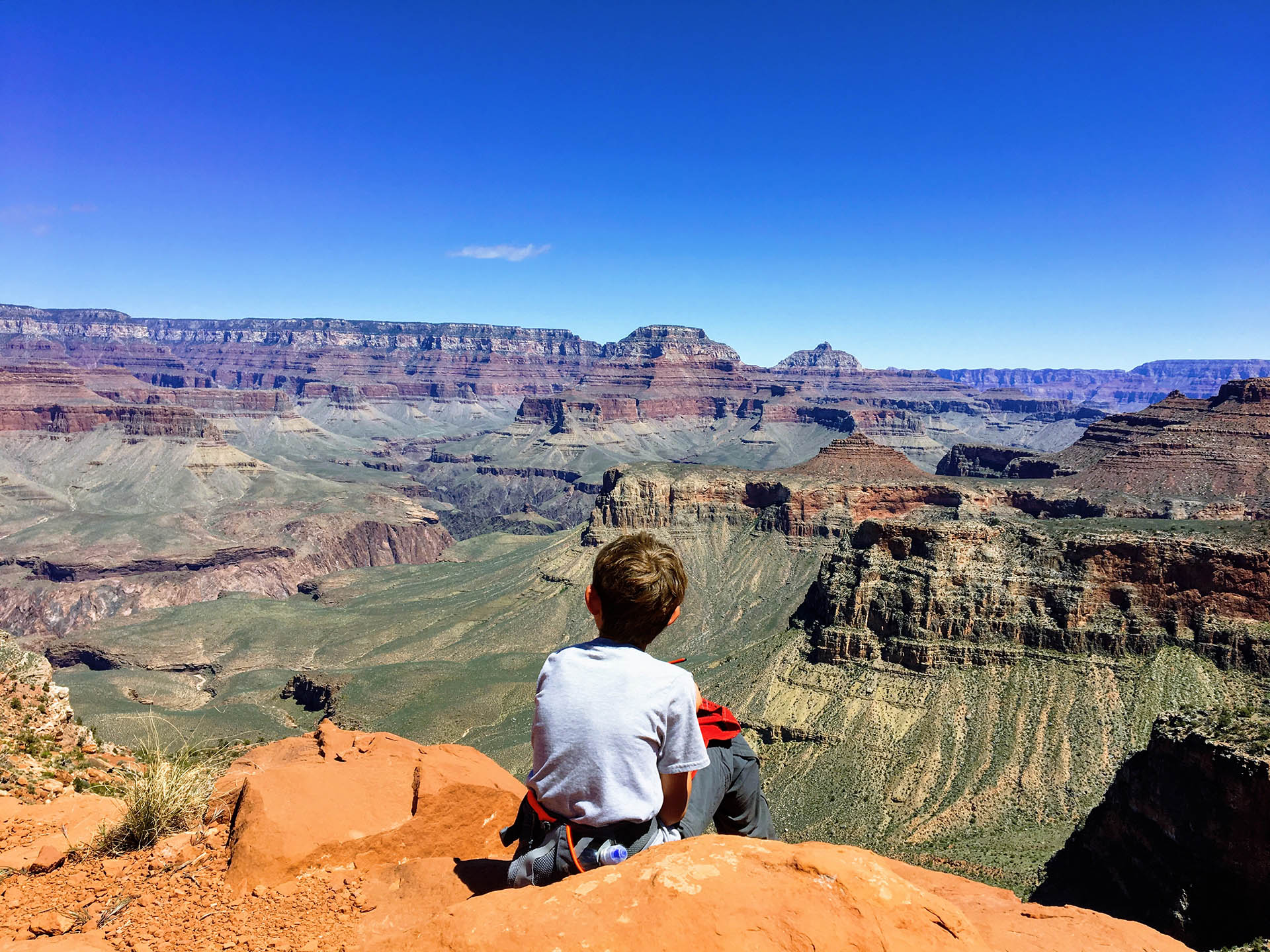 Resting at our turnaround point
My wife and I both agreed that we will be coming back sometime in the future to do the full rim to rim hike, as that would definitely make it more worthwhile for us.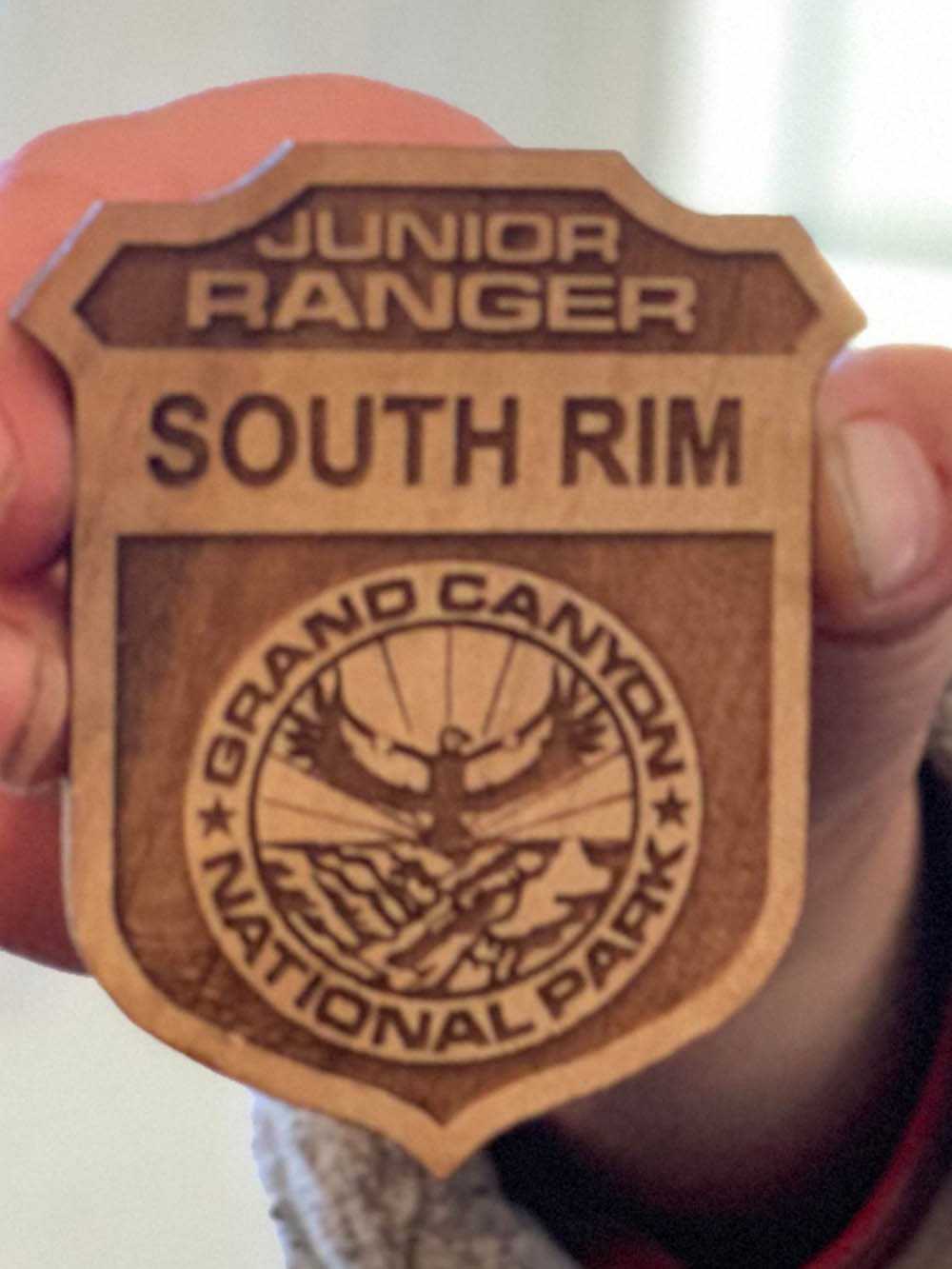 Cool wooden Junior Ranger Badges!

Recent Articles
There are no articles posted this month.