« Back
Kitchen Cabinets and Drawer Deck
March 31st, 2017
---
The next section we decided to tackle was the "middle" area of the airstream - the kitchen and storage area. As mentioned in a previous post, I have been using SketchUp to work out the design of each "section" of the airstream we are working on to ensure I have a rough game plan of what we are going to build out. Below is a draft of the fridge surround and drawer deck. We may or may not build the upper part of the drawer deck so I didn't flesh that out very far.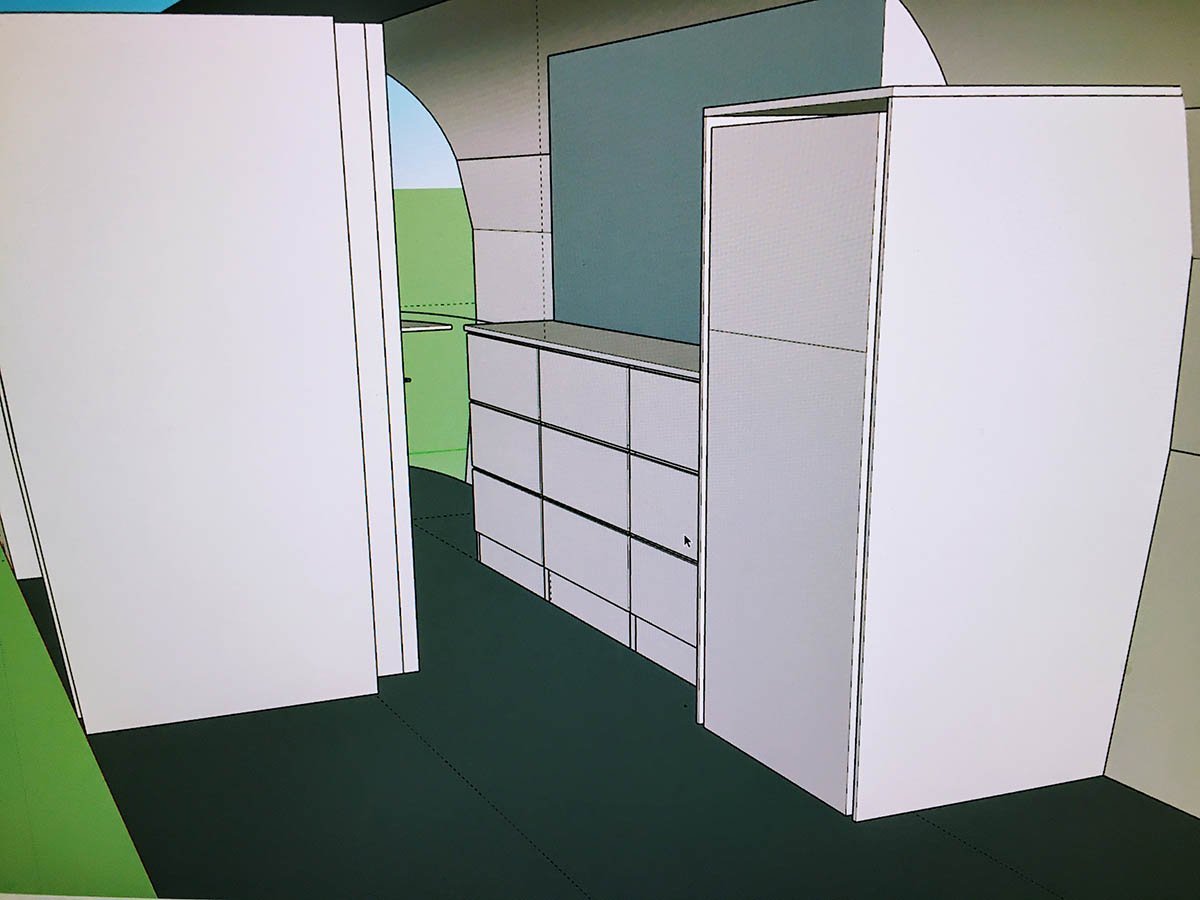 Next step - fabrication. As usual I have my right hand man to help make sure everything is straight and assembled correctly. A few pocket holes screws later (which I typically hate but for this task they worked annoyingly great), and we had a cabinet face: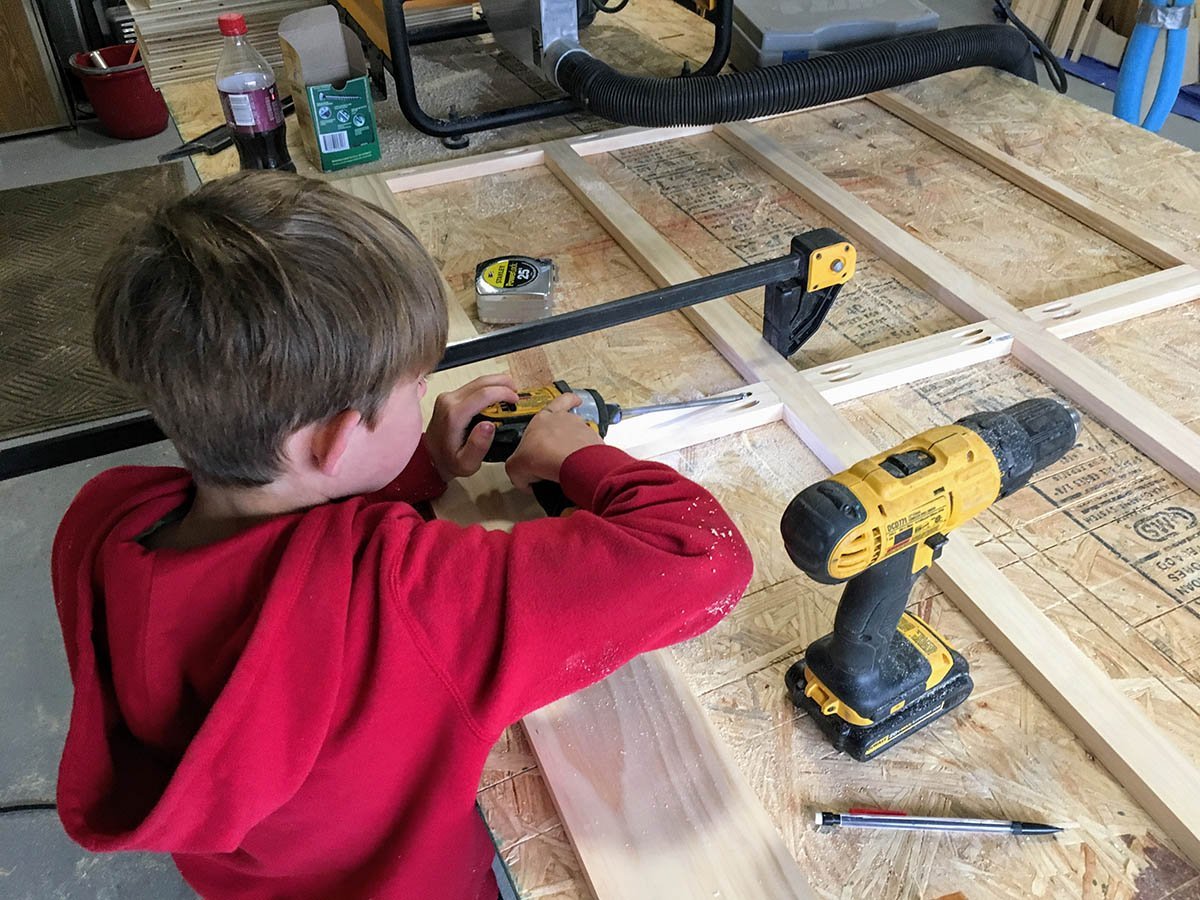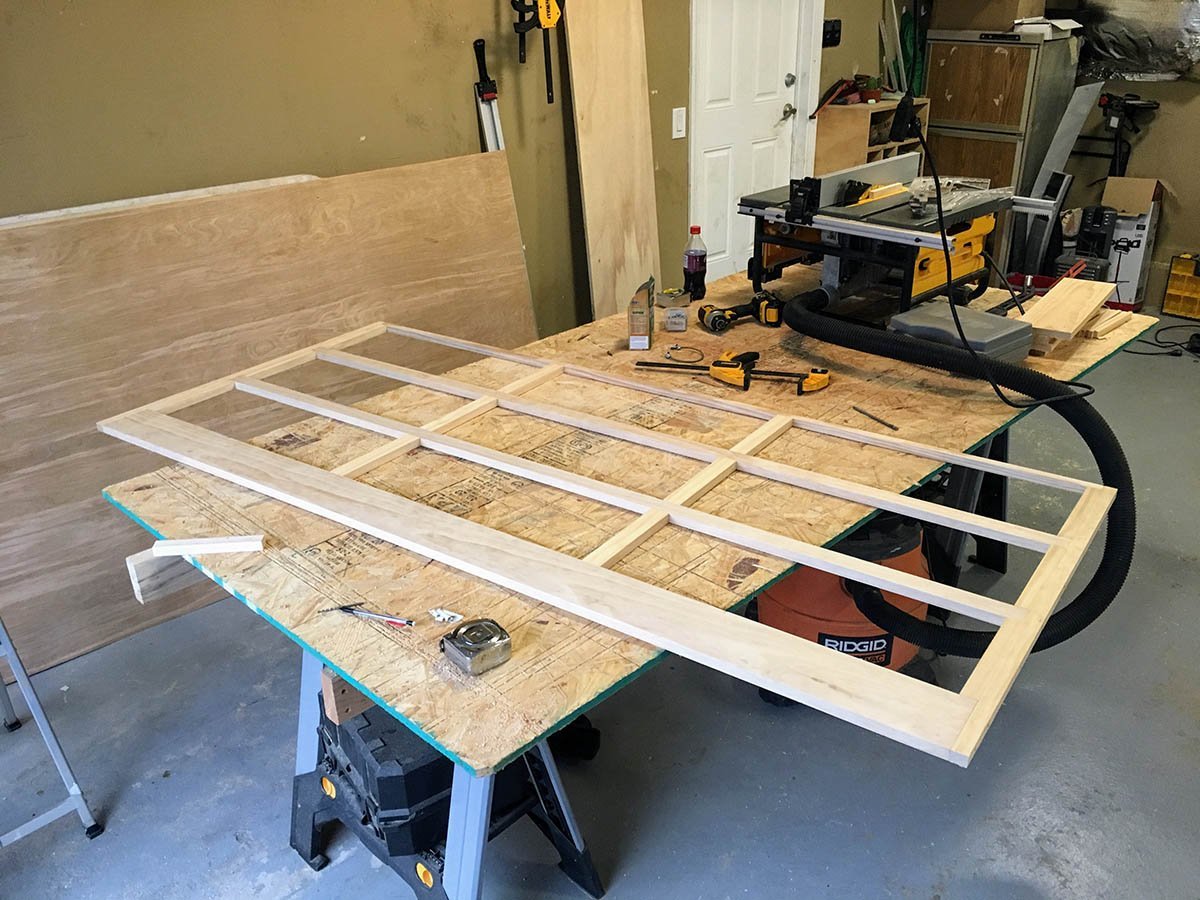 Typically I wouldn't build cabinets this way, but because of the curves of the airstream and the fact that the wall wasn't very straight, it felt like it would be easier to build the cabinet face first and then square everything off and build out the rest of it.
Because we're not using an RV fridge, we opted to keep the top of the fridge surround open to maintain a site line from the rear to front of the trailer - it seems to already make a huge difference over what was previously there.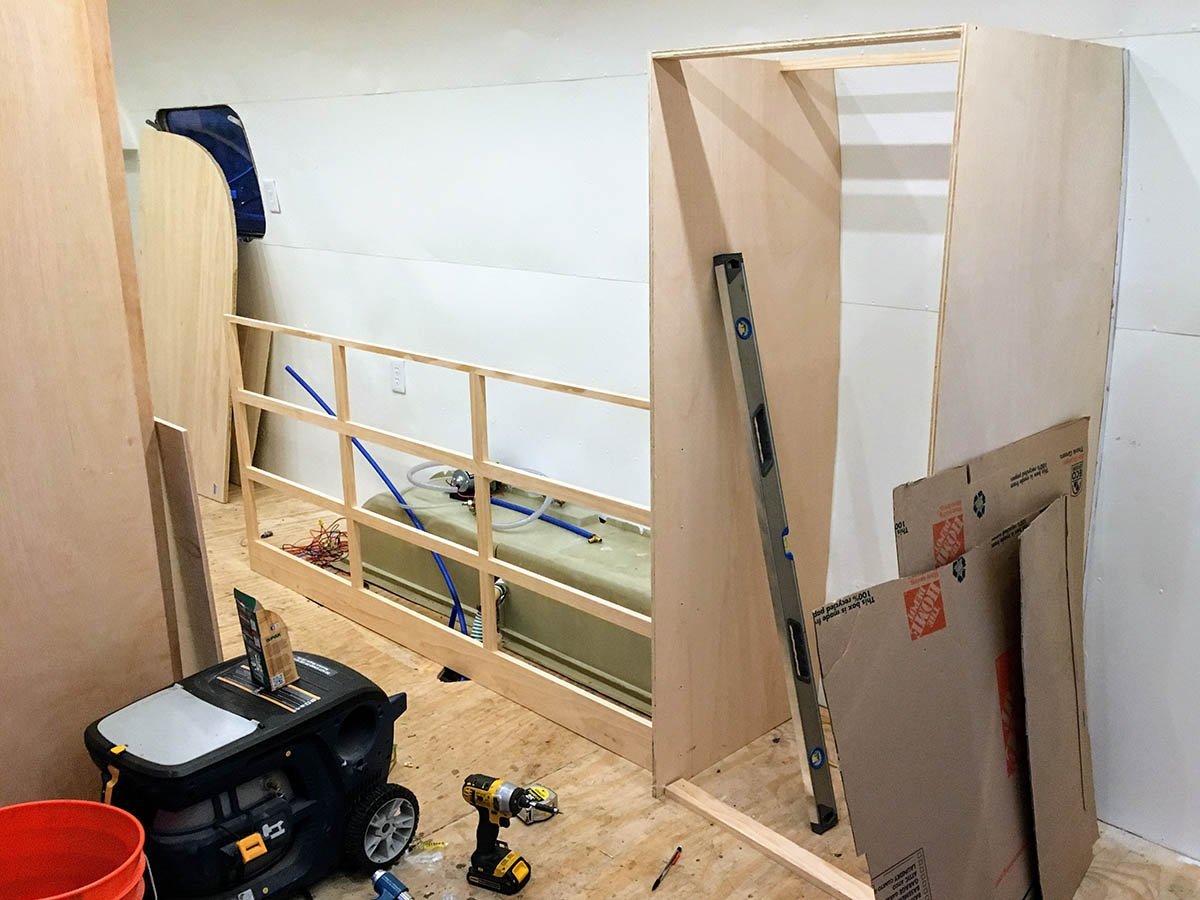 Things are progressing well so far, drawer deck install went as smoothly as I could hope for.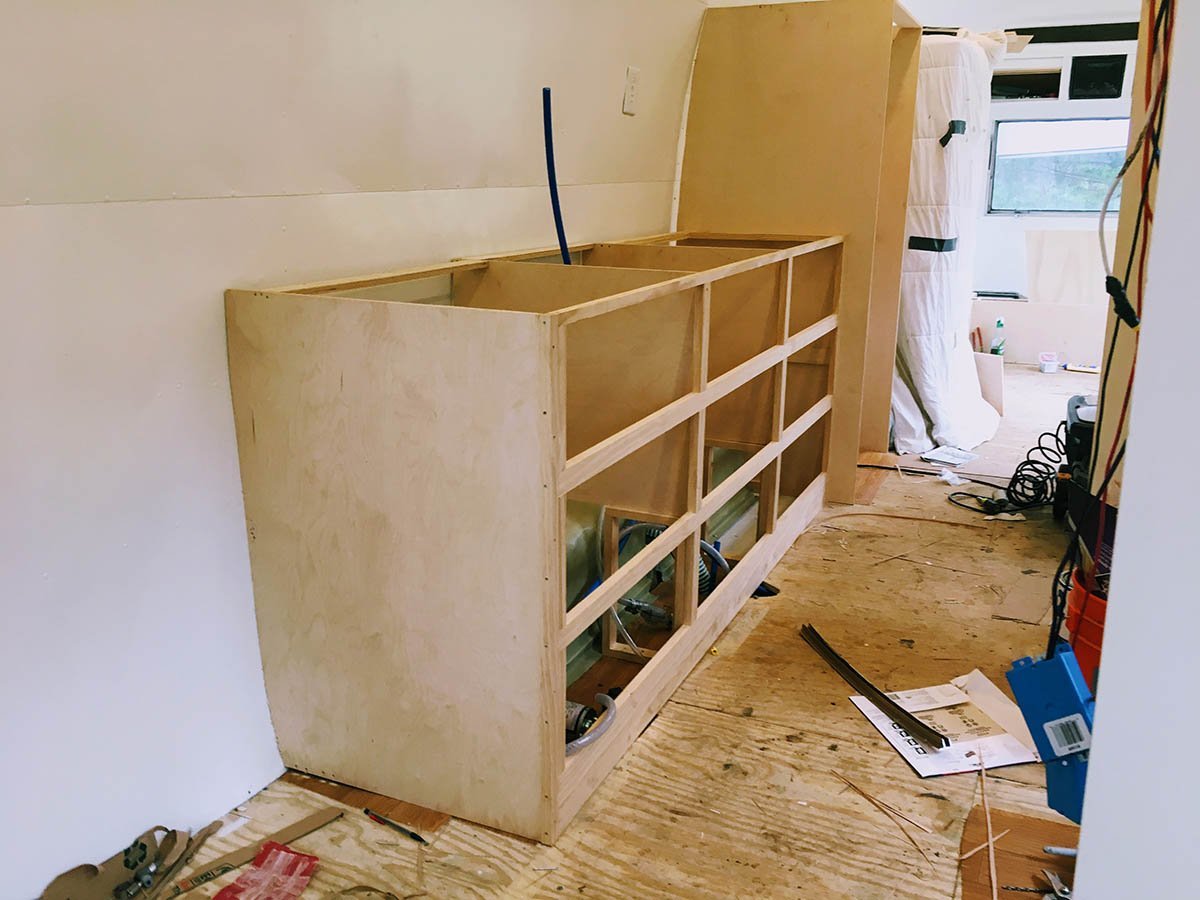 Next a set of 1/2" birch plywood drawers (sans the fronts) with side mount slides from Home Depot.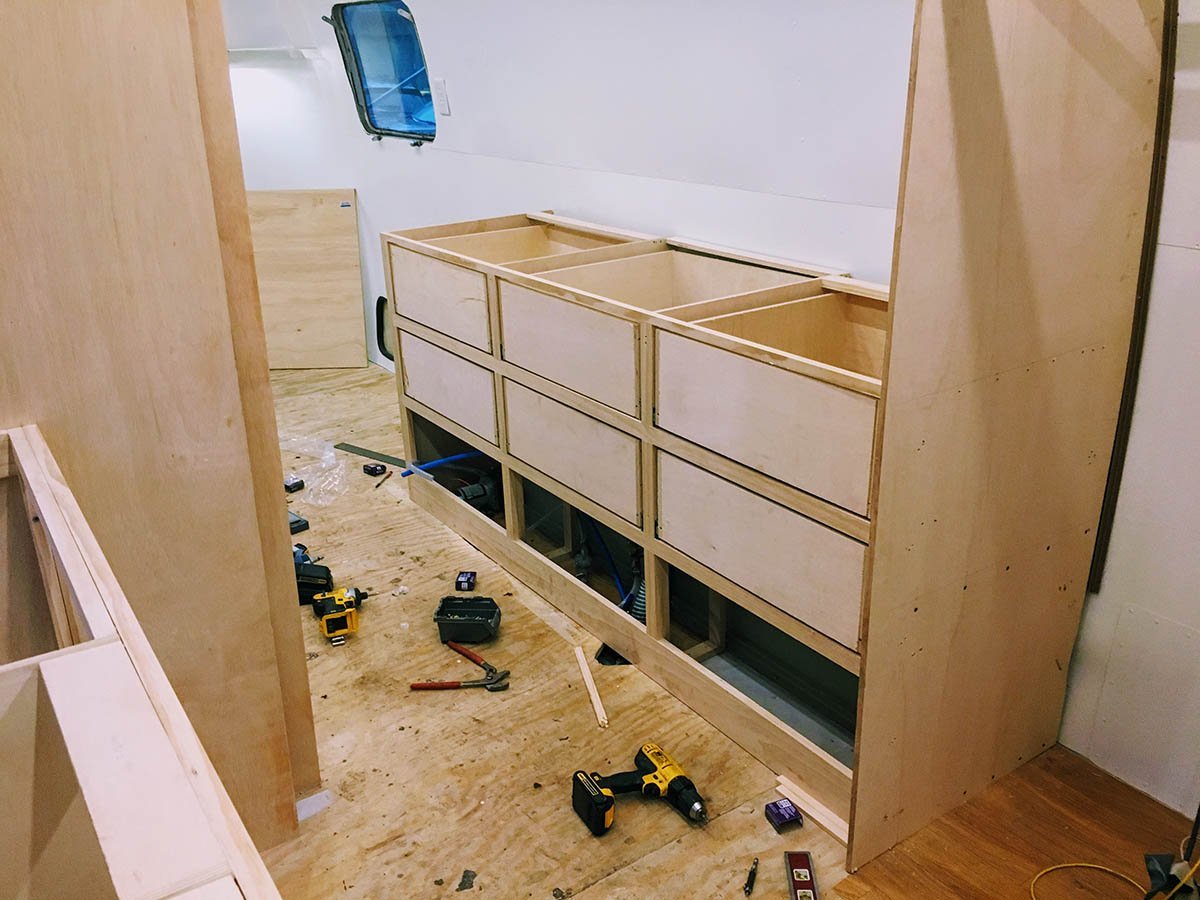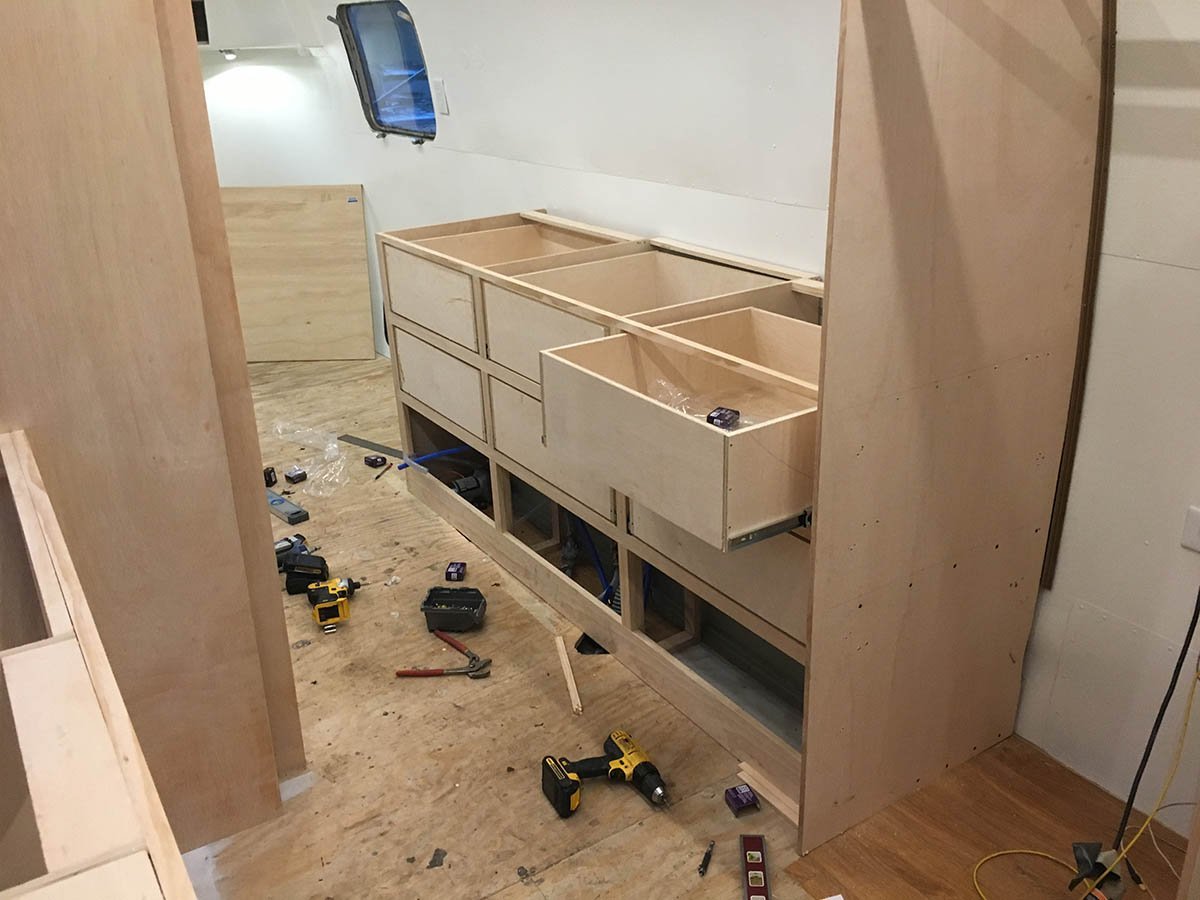 Along the way I also built out the workings of the kitchen cabinets. On the far left we'll have a thin top drawer and a middle shelf (where we can store an induction hot plate and toaster oven), in the middle a triple drawer single slide out which will house all of our plates, bowls, cups, et cetera, and the far right sink bay holding cleaning supplies and the like.
It's awesome to see progress - getting big things like this done really make a difference in seeing how things will look in the end.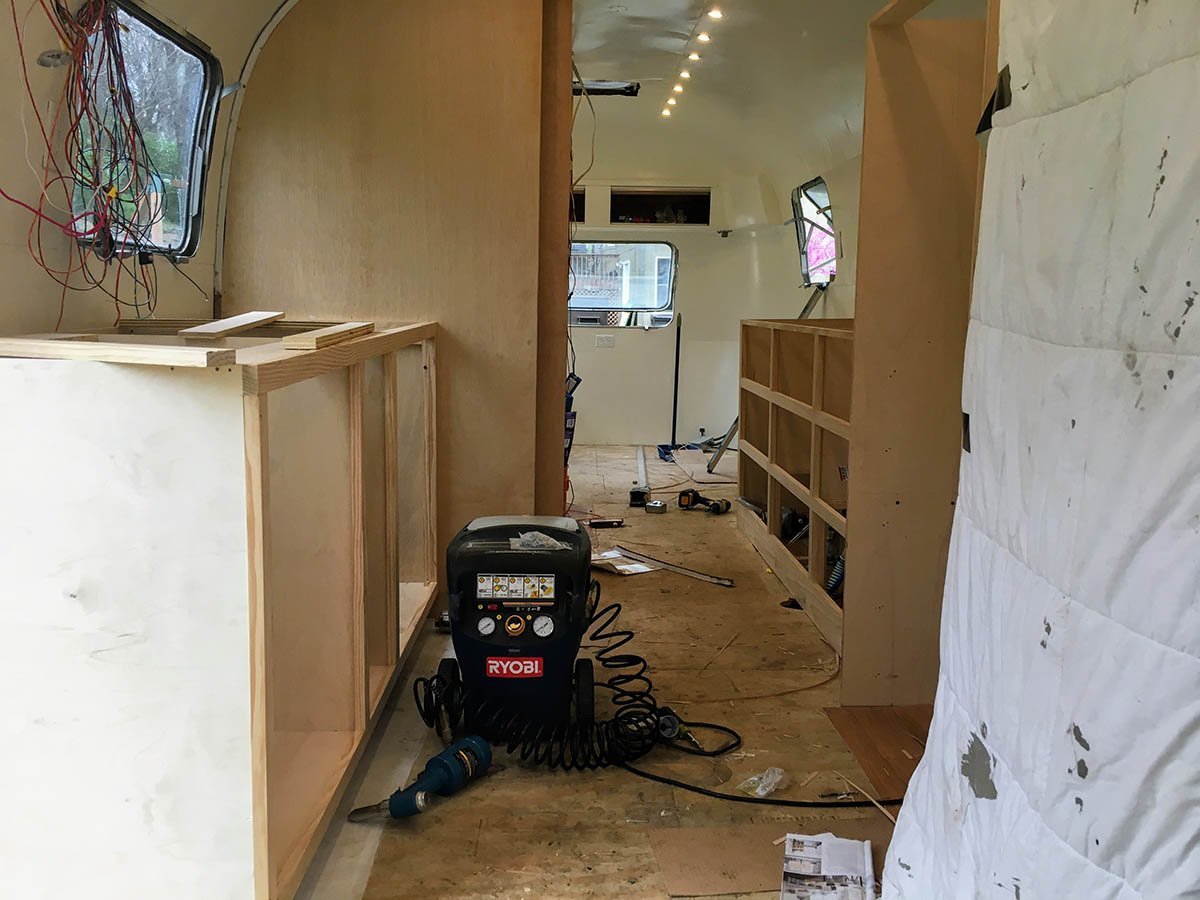 Throughout the build my lovely lady has been working away furiously at coating (and recoating) everything in paint and poly.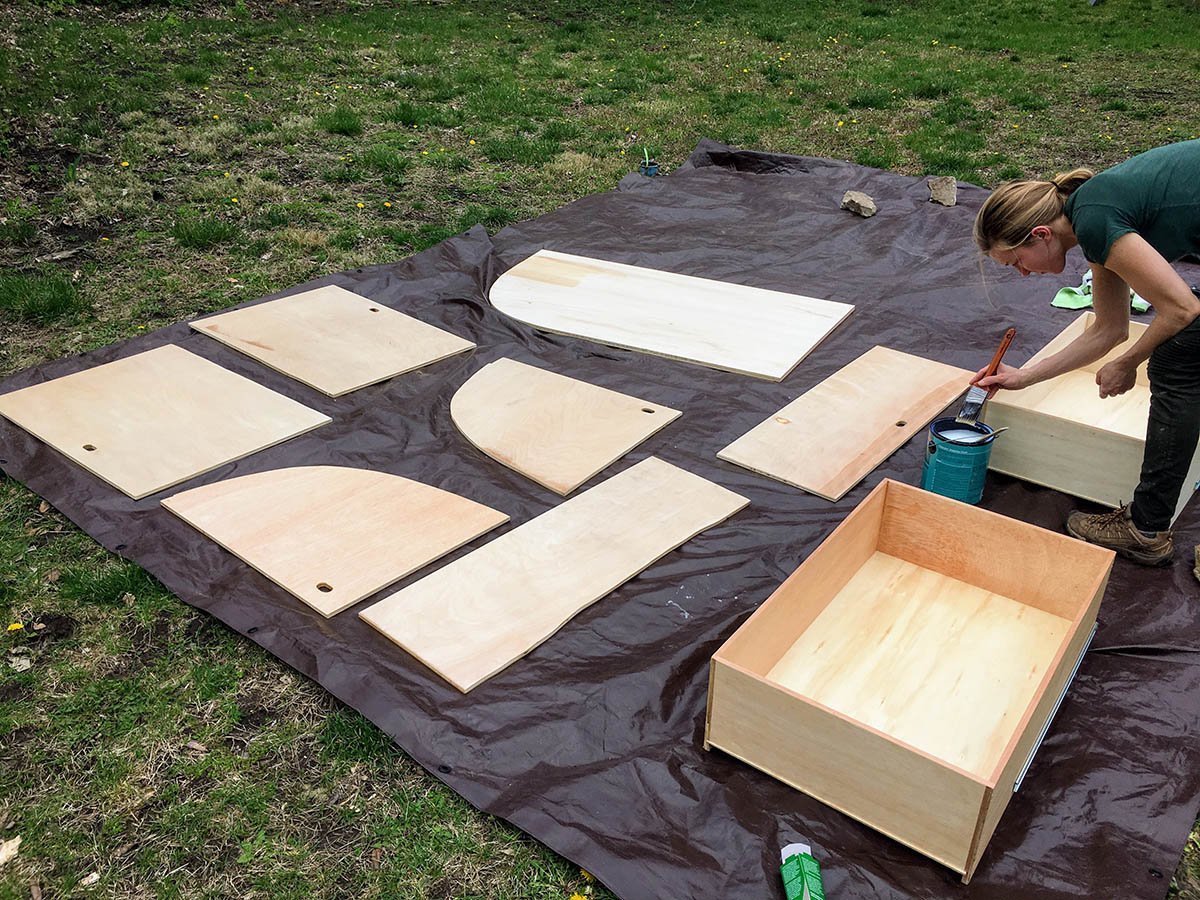 We decided on a sink (I think). Although I originally had wanted a double bay sink, I like the smallish yet big enough size of this single bay unit. Like everything, if it doesn't work out I can always change it out later.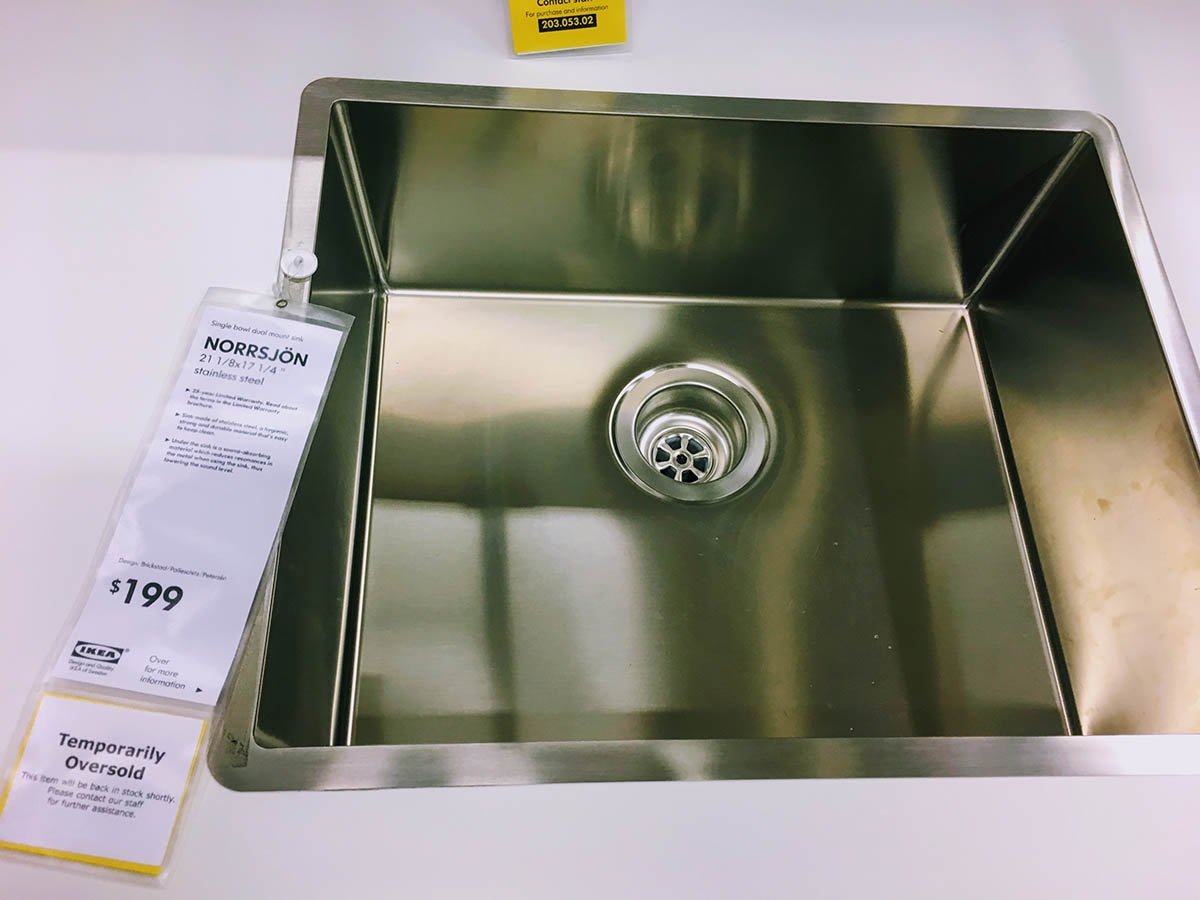 Add a Comment

Recent Articles
There are no articles posted this month.