« Back
Insulating using Roxul
February 15th, 2017
---
We've been lax on posting progress and taking photos, but we will try to be better moving forward.
Today we wrapped up some remaining floor prep by adding a few more self-tapping screws for the subfloor: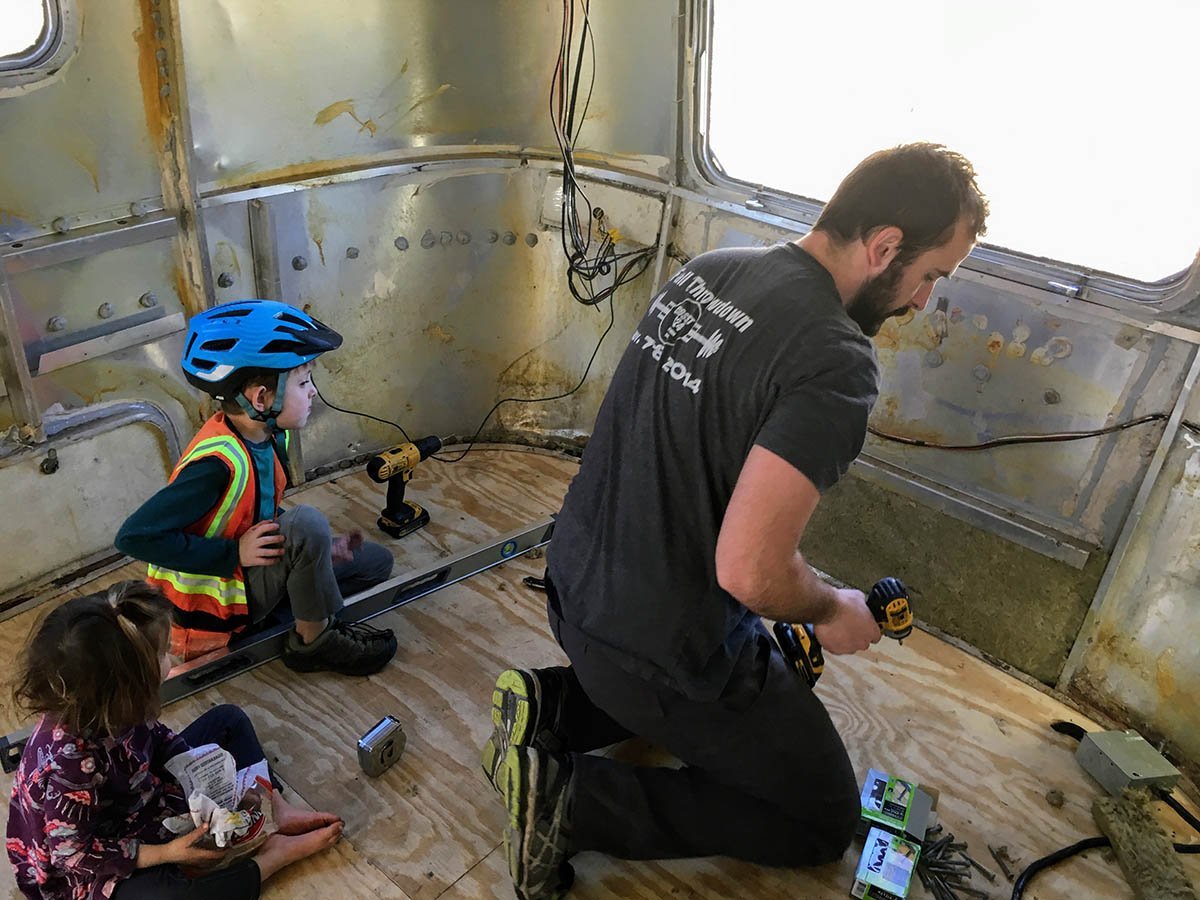 Next up is working on installing the insulation. We decided to go with Roxul. This stuff is apparently made from stone and spun into a fibrous wool sheet. Its supposedly mold resistant and less likely for rodents to build nests in, but time will tell.
It's pretty stiff, which makes it nice to cut but somewhat hard to hang, especially when one has a curved sloping wall to content with. The other issue is to buy it local we had to get the 3" thick variety, when our wall thickness is 1.5". We ended up using a 20" Gerber machete I purchased from Cabela's to cut the sheets in half thickness-wise, and it worked great. Even though it's not fiberglass and is less-itchy than the pink stuff, it still causes some skin irritation so we gloved up and put on long-sleeve shirts: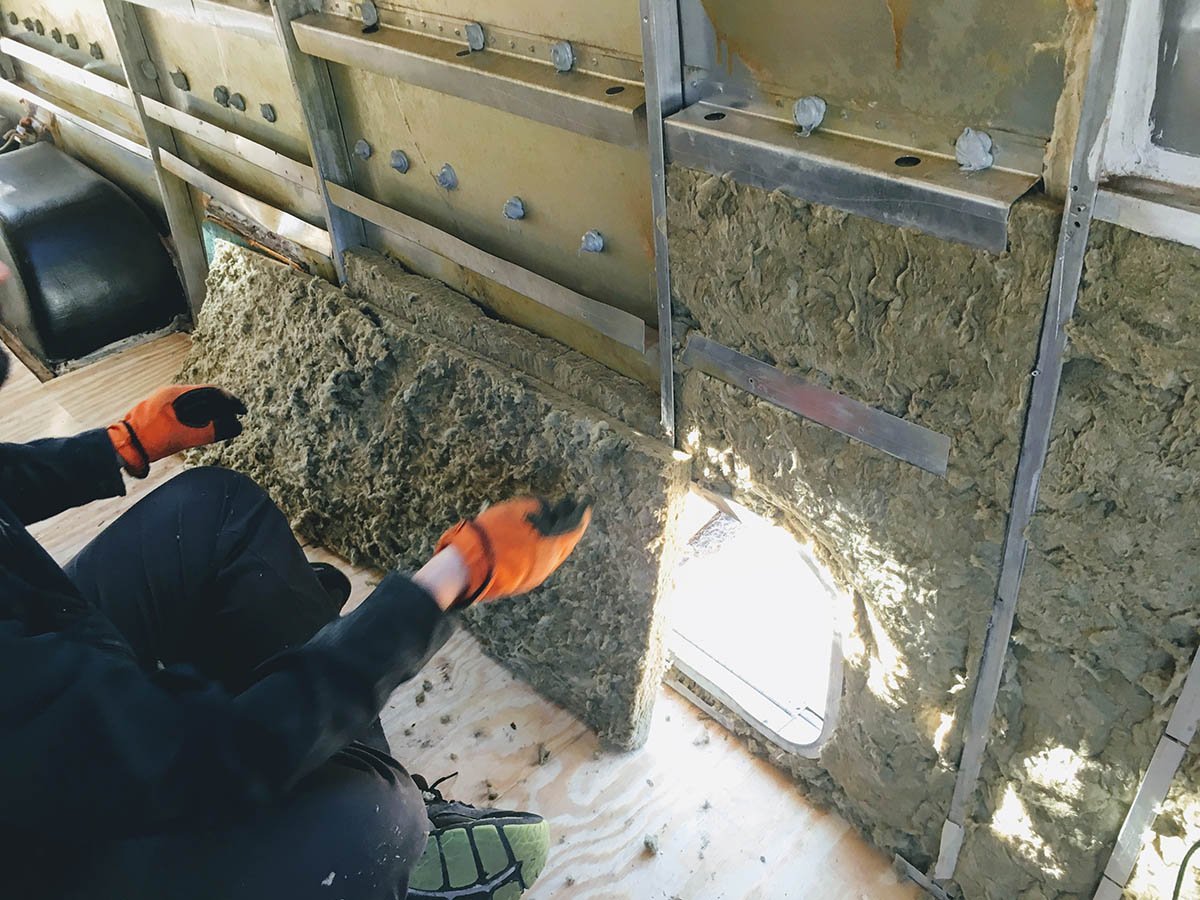 The lower areas went very quickly, leaving us with only the more difficult vertical sections to content with: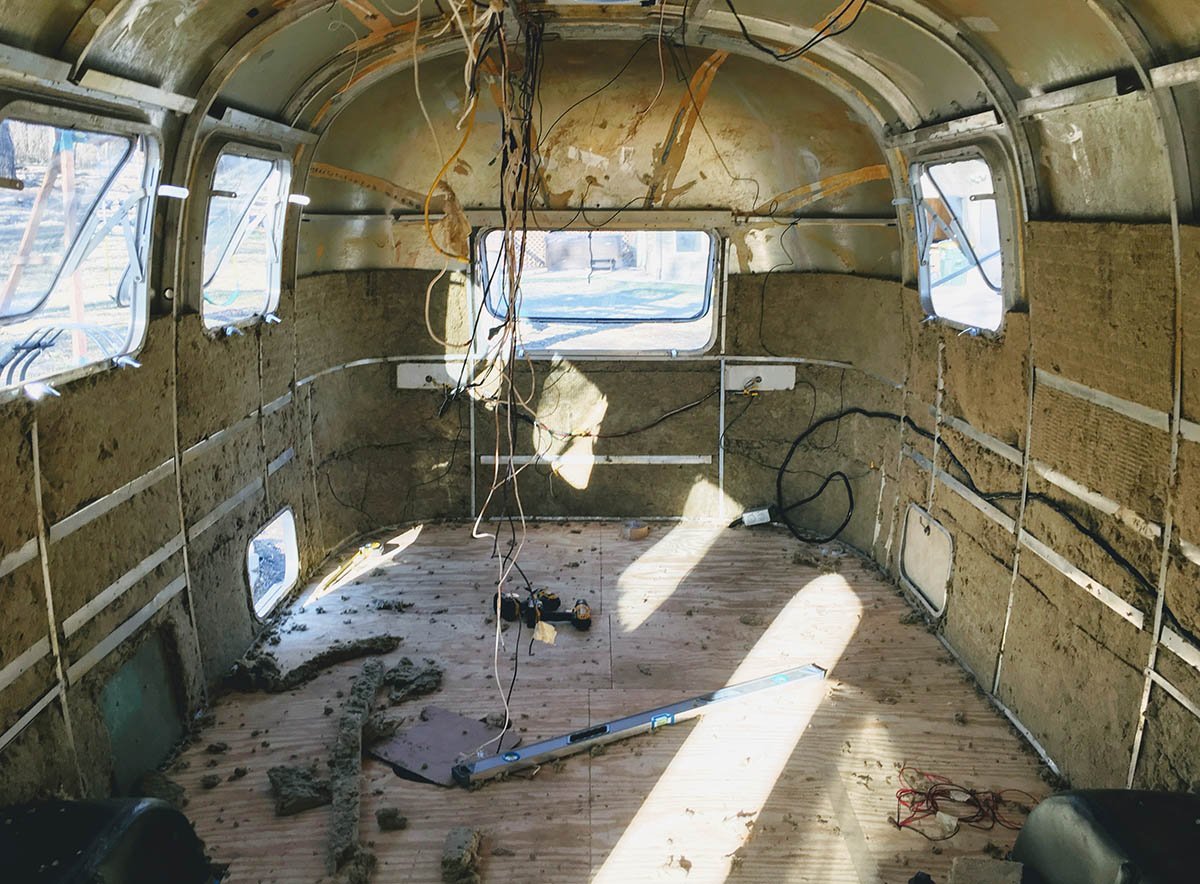 The Roxul is a bit too stiff to go on the wheelwells and have the covers fit, so we'll use Reflectex for those when the time comes: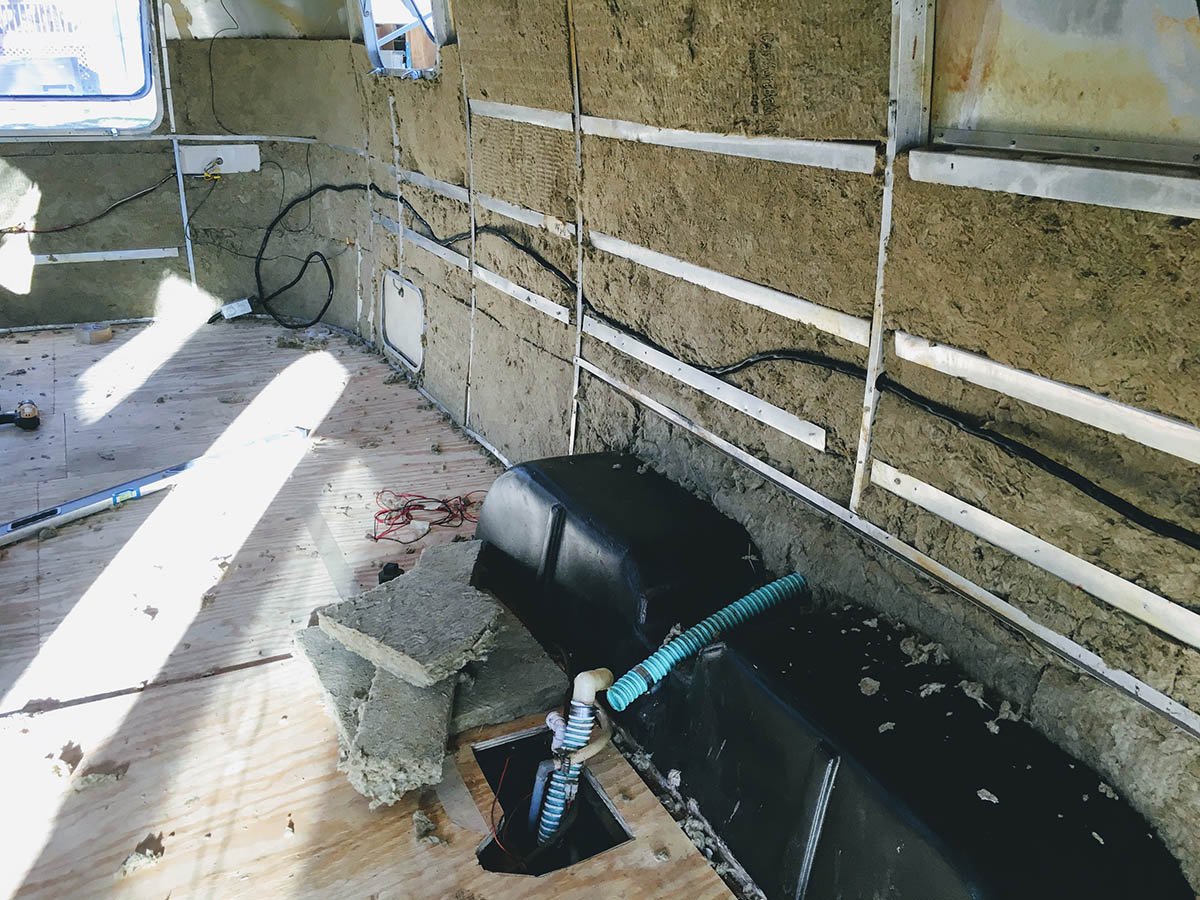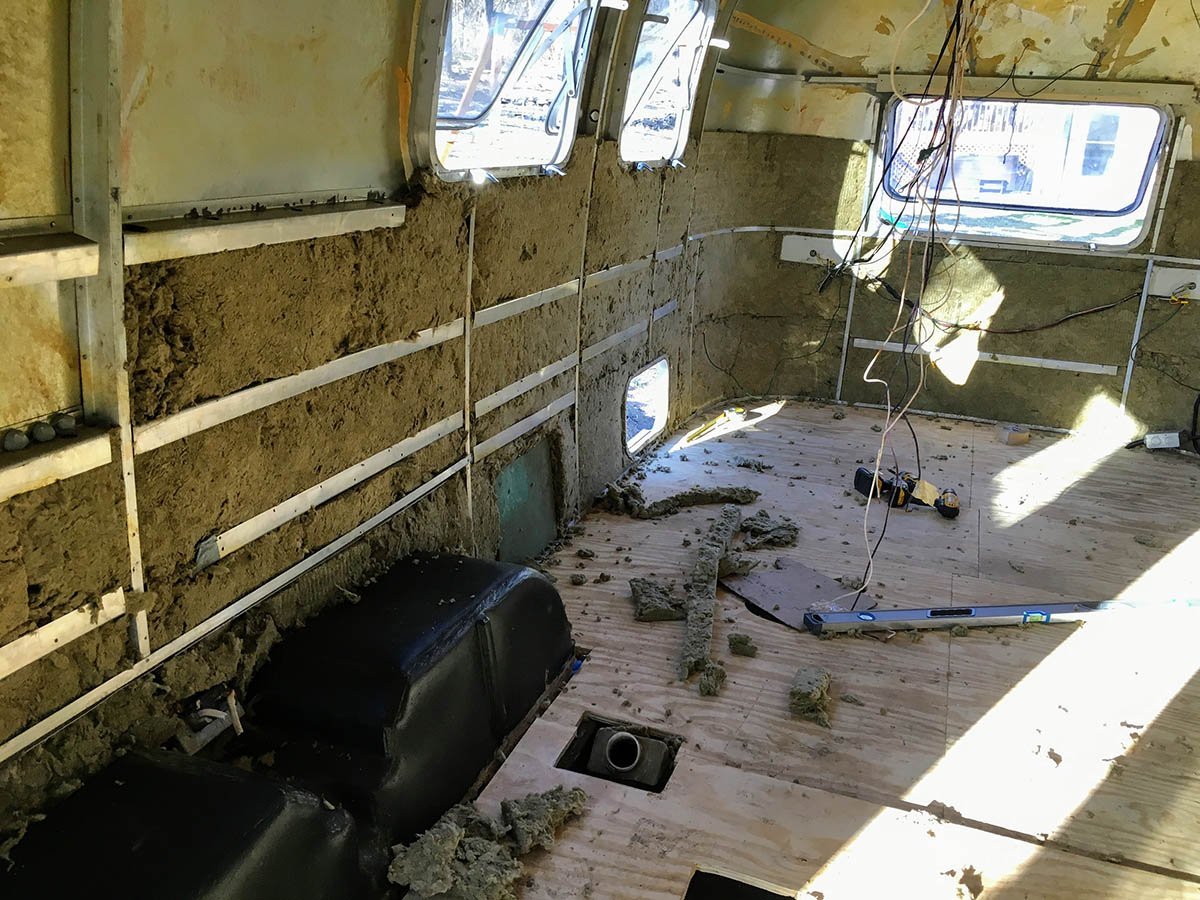 Next step, the upper sections!
Add a Comment

Recent Articles
There are no articles posted this month.