« Back
The Fridge, Patches, Paint and Planning
March 26th, 2017
---
So we decided to use a residential fridge. [HERESY!] But seriously, we think it will be the best for our setup for several reasons:
Although our old fridge still works, we have cleaned it with every product and backwoods remedy you can think of and it still smells like a 30 years old fridge after a few days.
The propane side of it never seemed to work and to get it diagnosed would cost $300 just for someone to look at it, which consequently was the slightly more than the sale price of our brand new Visani 10 cubic foot residential fridge.
Worst case scenario is we take out the residential fridge and put in an RV fridge later.
In preparation for the all electric fridge, we decided to patch up the old propane holes (trust me, I'm very quick at this point in drilling out rivets so I don't have any fear of removing these down the road if necessary).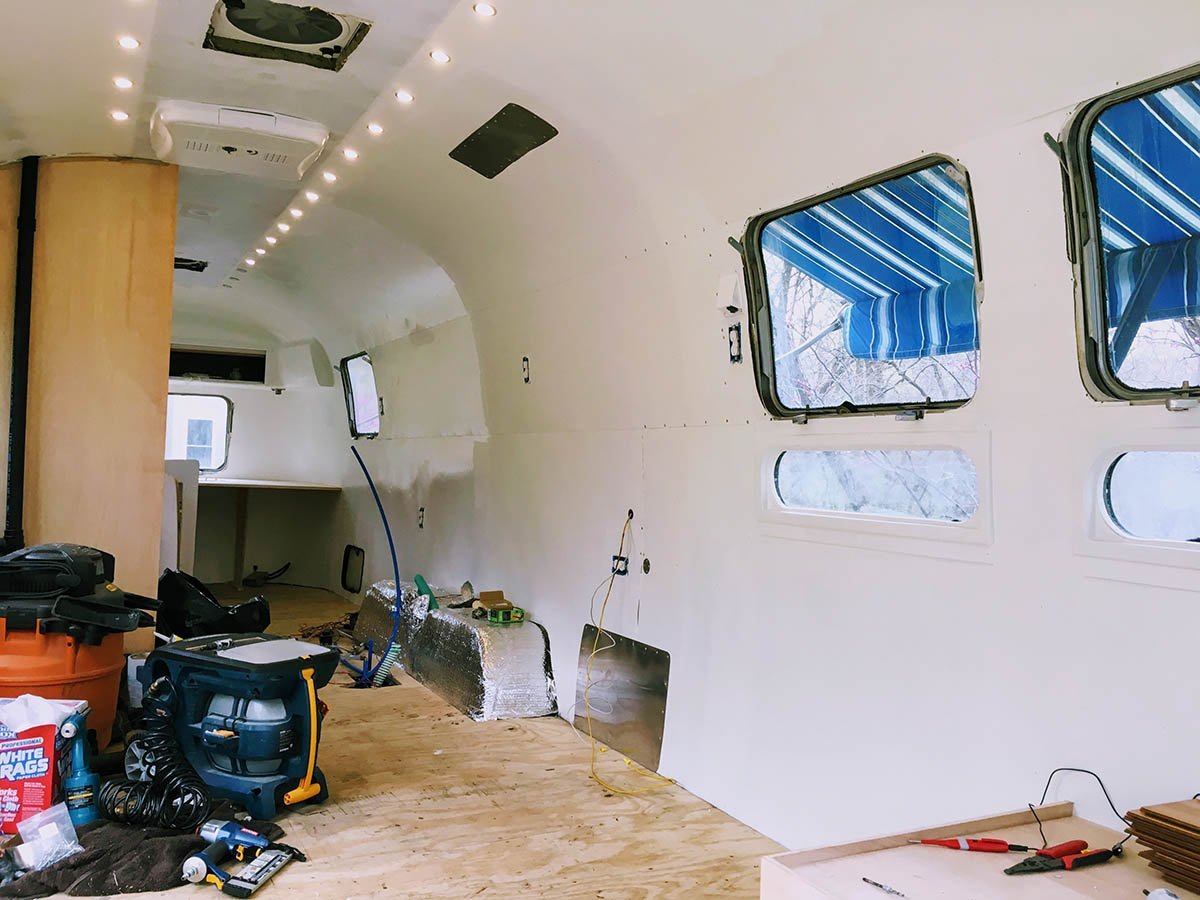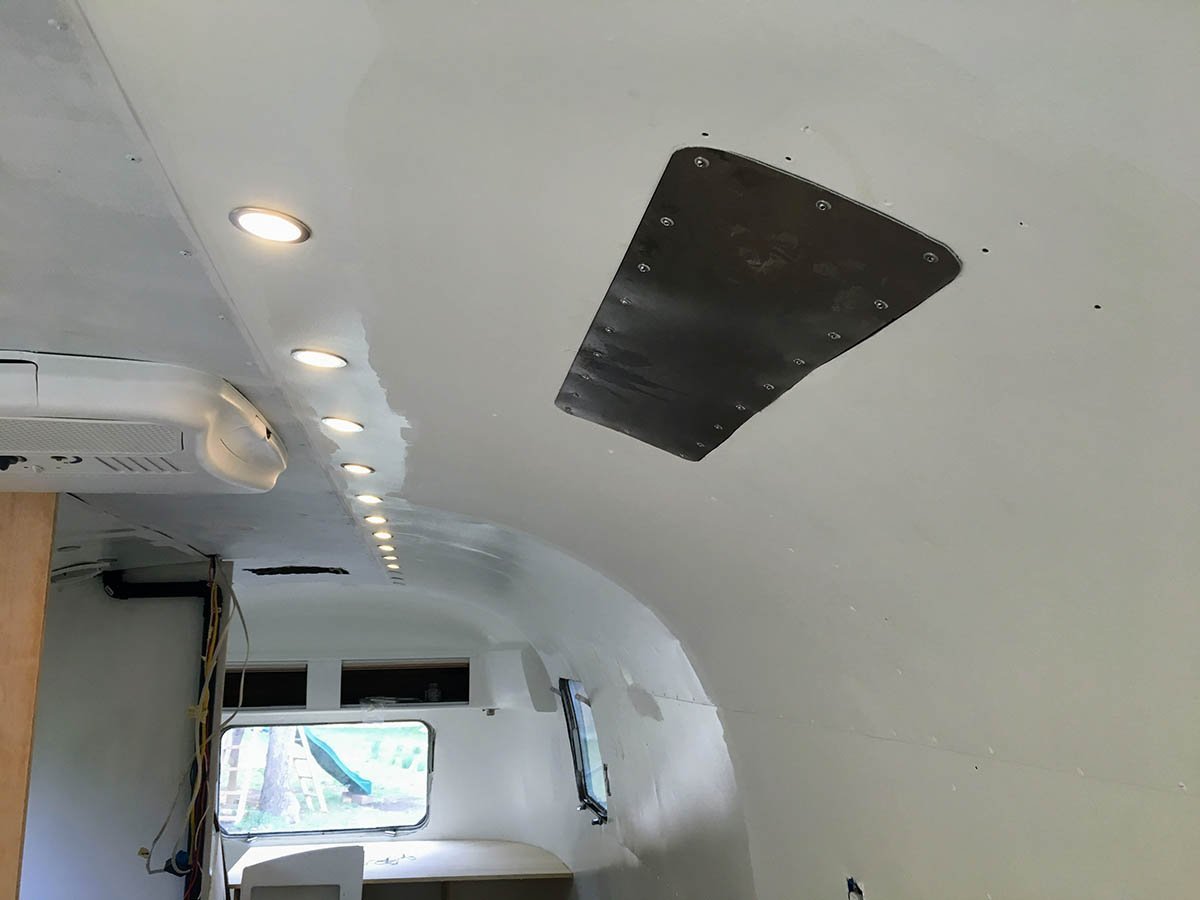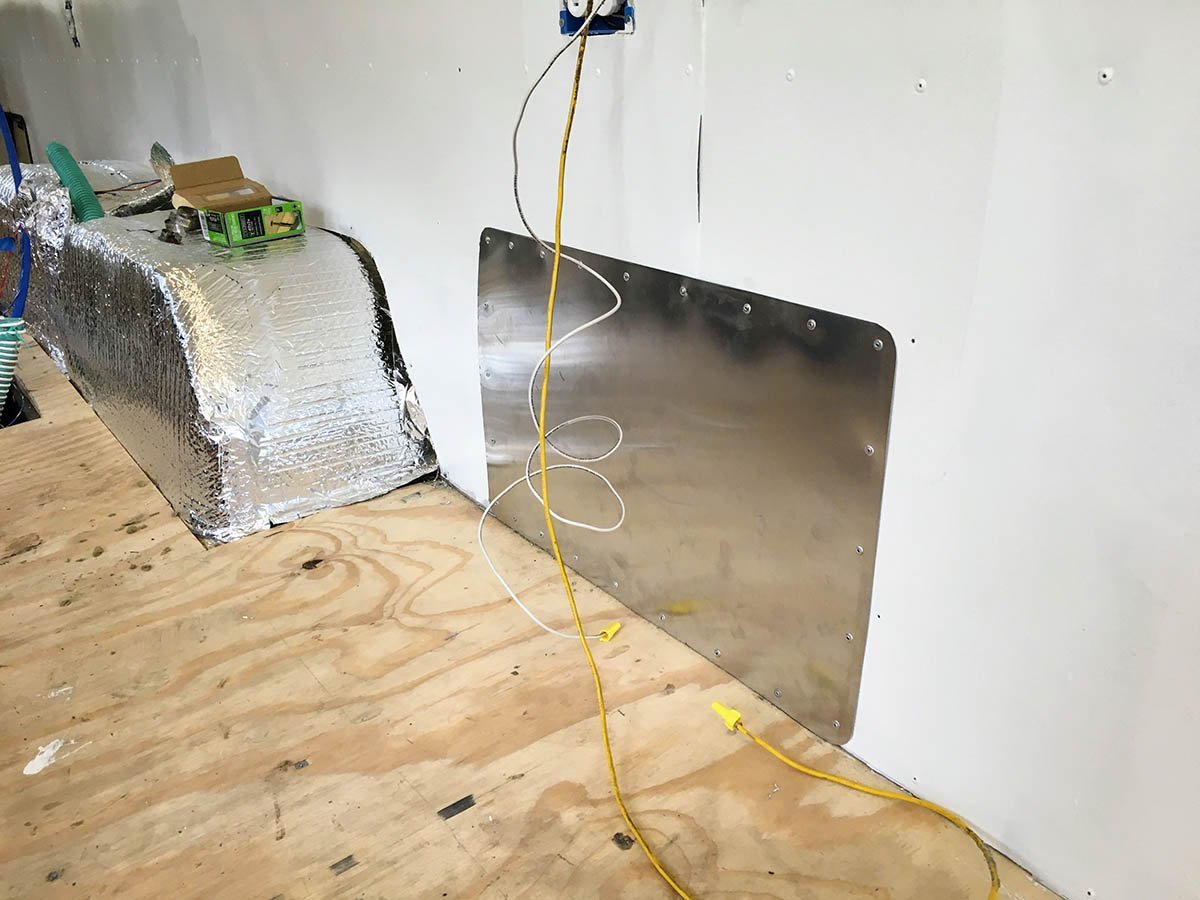 We also had purchased a heat coil for our Dometic roof AC unit, and after testing during 35-40 degree mornings, we were pleasantly surprised that it did a very sufficient job of warming up the entire unit. We figure that in combination with "RV-Safe" space heaters will do the trick in cooler weather, and worst case scenario we can go the hipster wood burning stove route. So what does that mean? No furnace - time for another patch: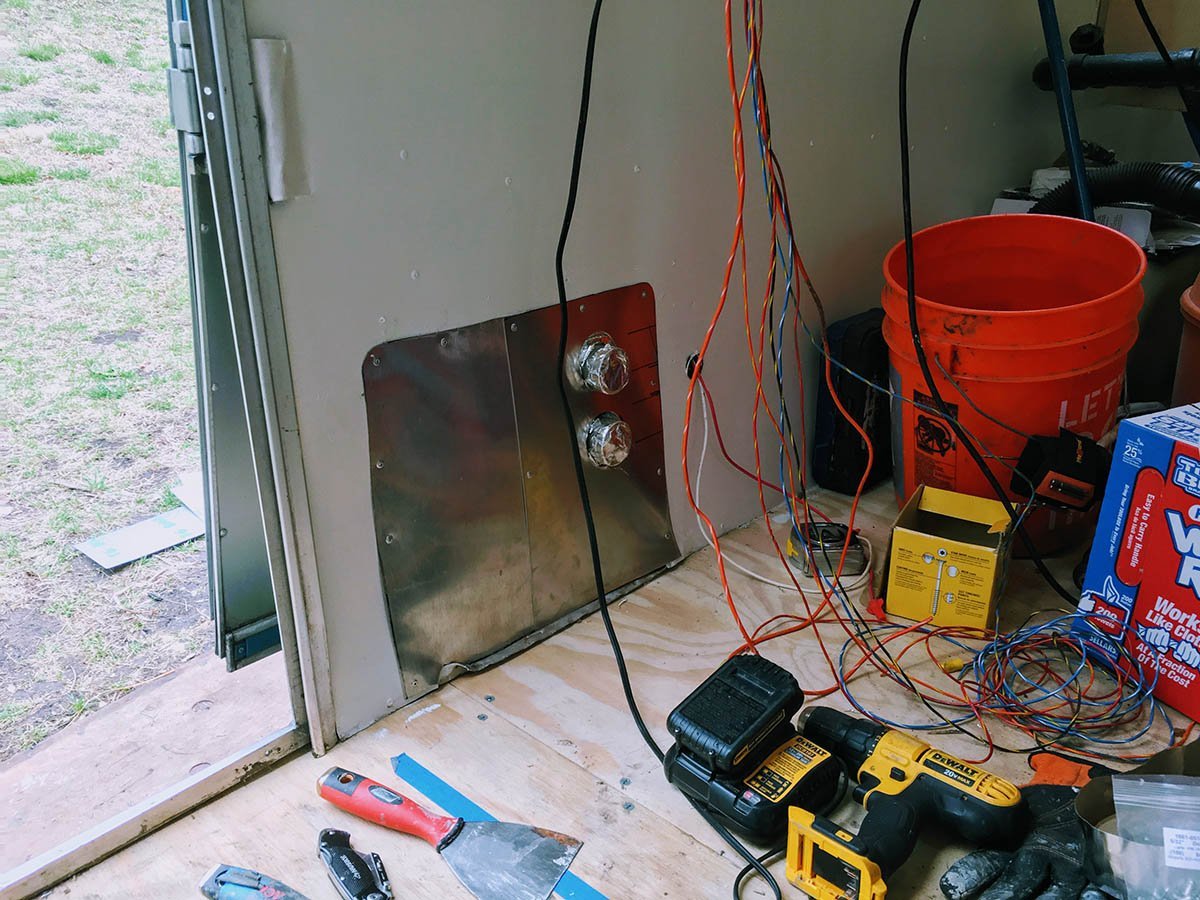 We left the vent hookups in the event that we ever decide to change our minds and install a furnace down the road.
At long last I finally took the time to test our gray and black tanks' new SeaLevel II sensors... and they worked perfectly!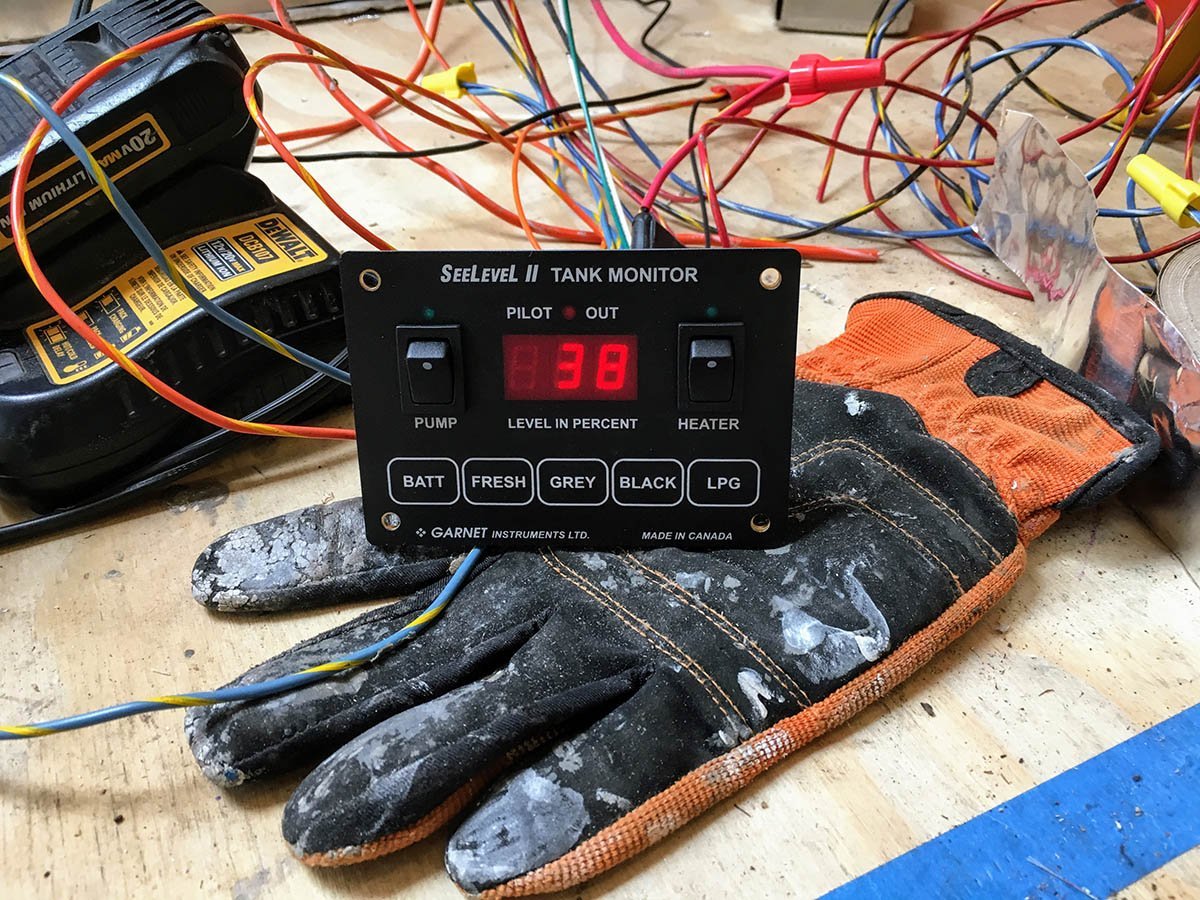 Recent Articles
There are no articles posted this month.