« Back
Plumbing, Desk, and U-Shaped Dinette
March 25th, 2017
---
We were fortunate enough to have help from my brother again this weekend and we got a ton done! He got all of the ABS plumbing connected back up while I pushed on with the rear office/bedroom: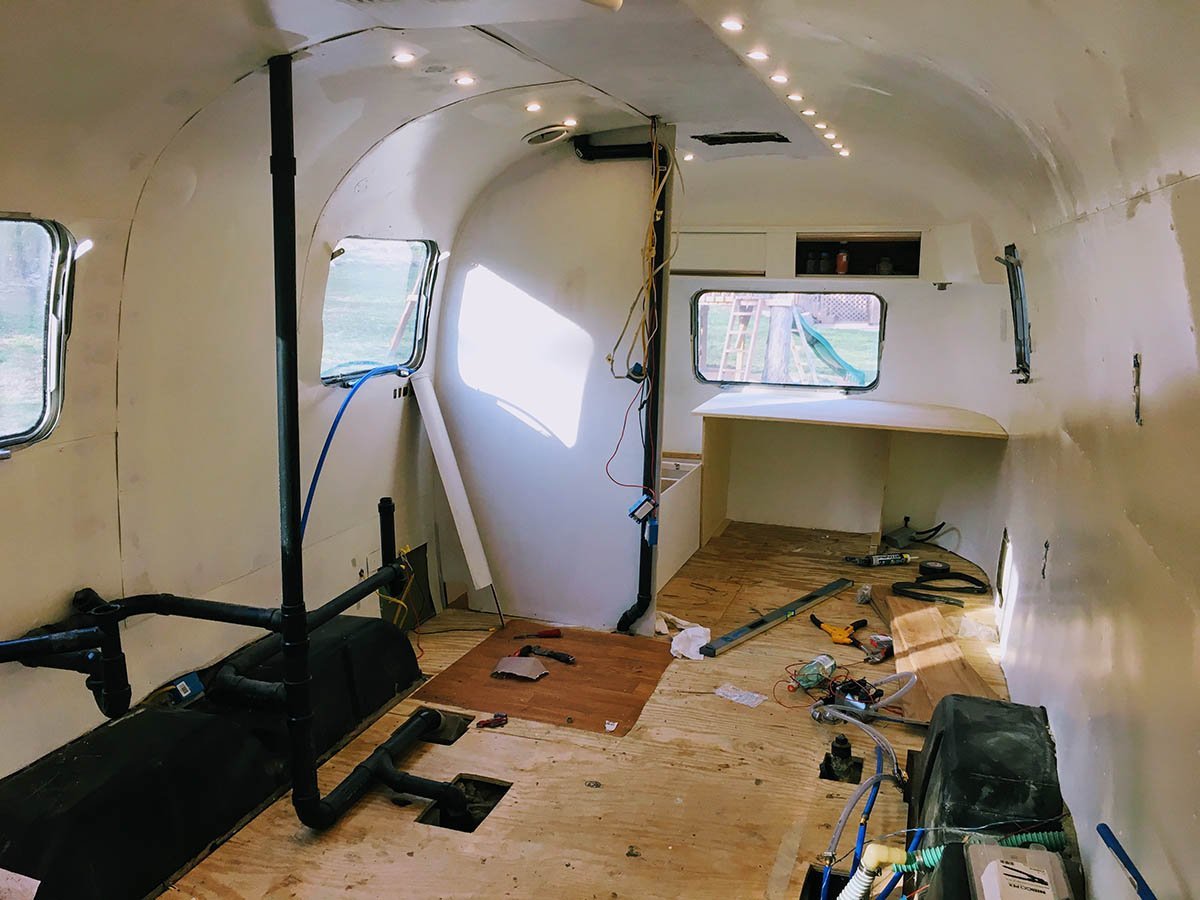 Curves are so much fun to cut: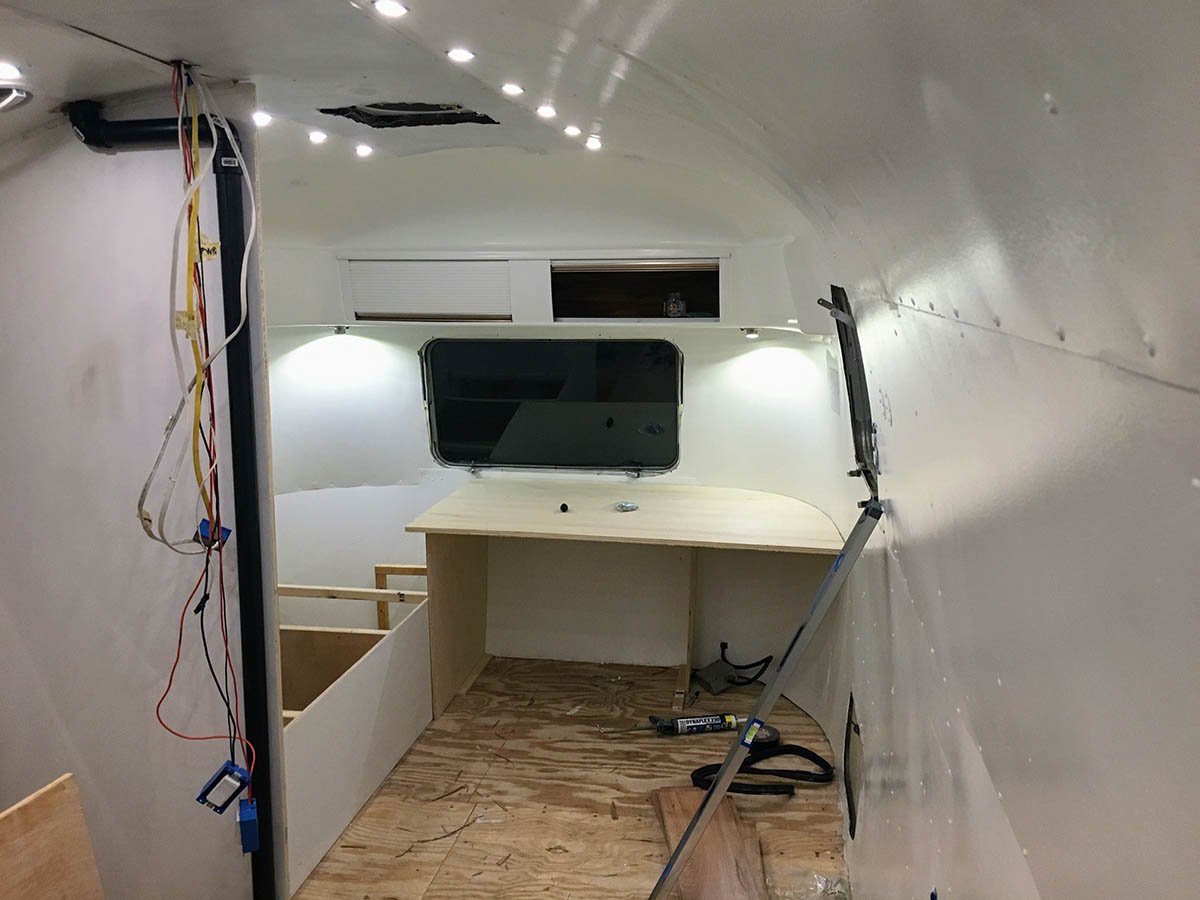 In a previous post I described our process of creating a mockup for the u-shaped dinette. We officially decided to pull the trigger on this setup and I began the process of building it out. To keep things "simple" I opted ot use 3 single pieces of birch plywood with grooves cut in to them and stacked to together as the primary support - this way it relies on virtually no screws for support/structure and fits together like a puzzle. The front-faces were attached using brad nails and some rear-installed screwed on cleats. The drawer were constructed with half-inch birch plywood using a process similar to the one described in this YouTube video.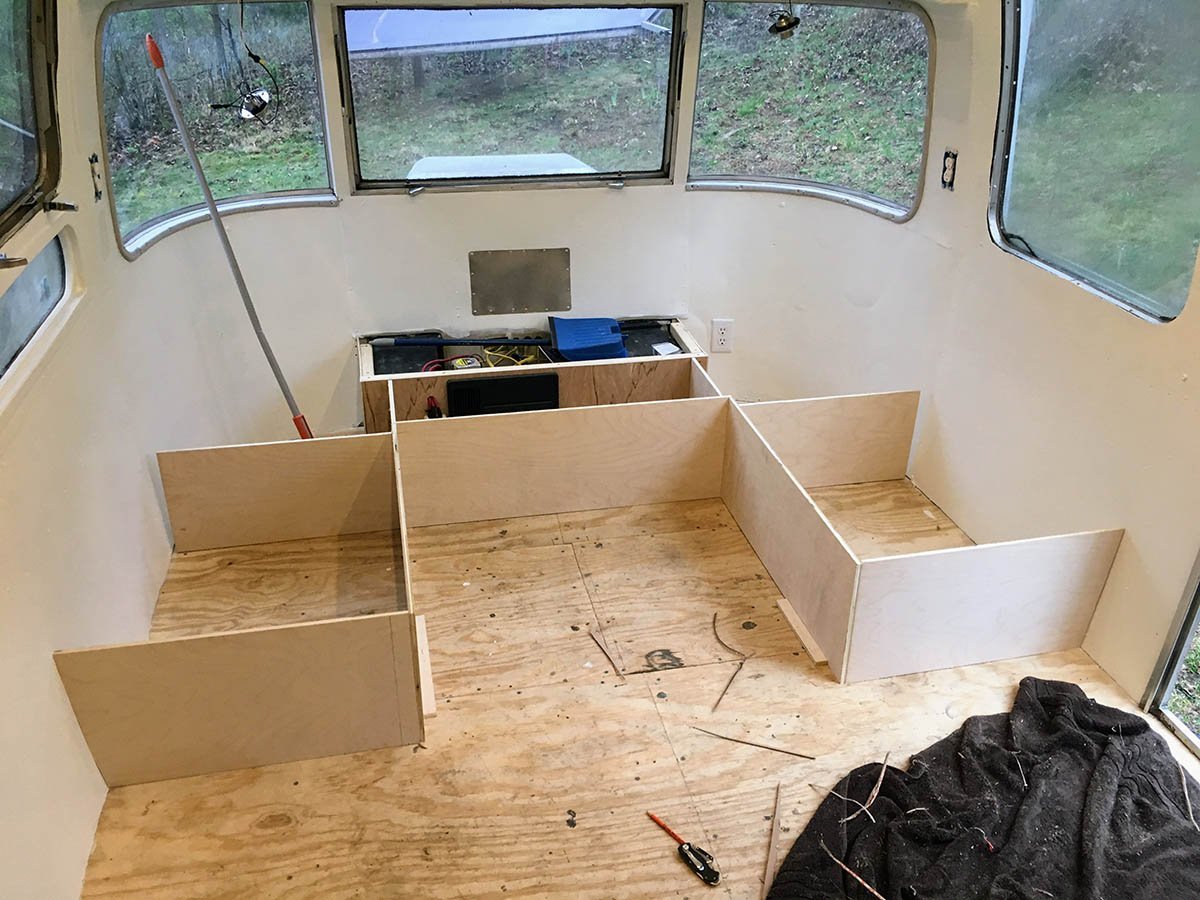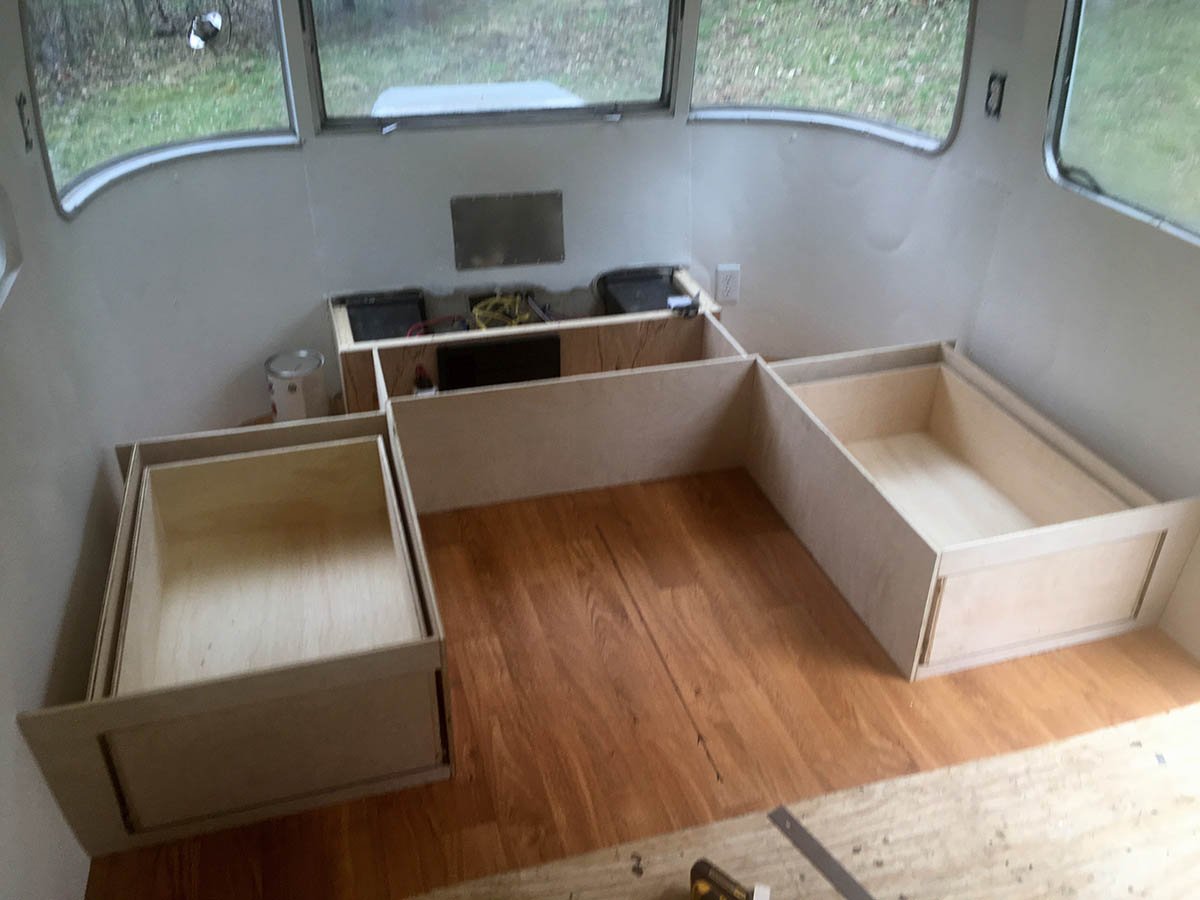 Not shown in the above photos were the additional structural supports added to keep the top plywood securely seated - basically I added two 1x2" pine boards to add some seat support. Next up was cutting the top pieces for the dinette and placing them. Luckily I had my usual crew to help and test things out for durability and levelness: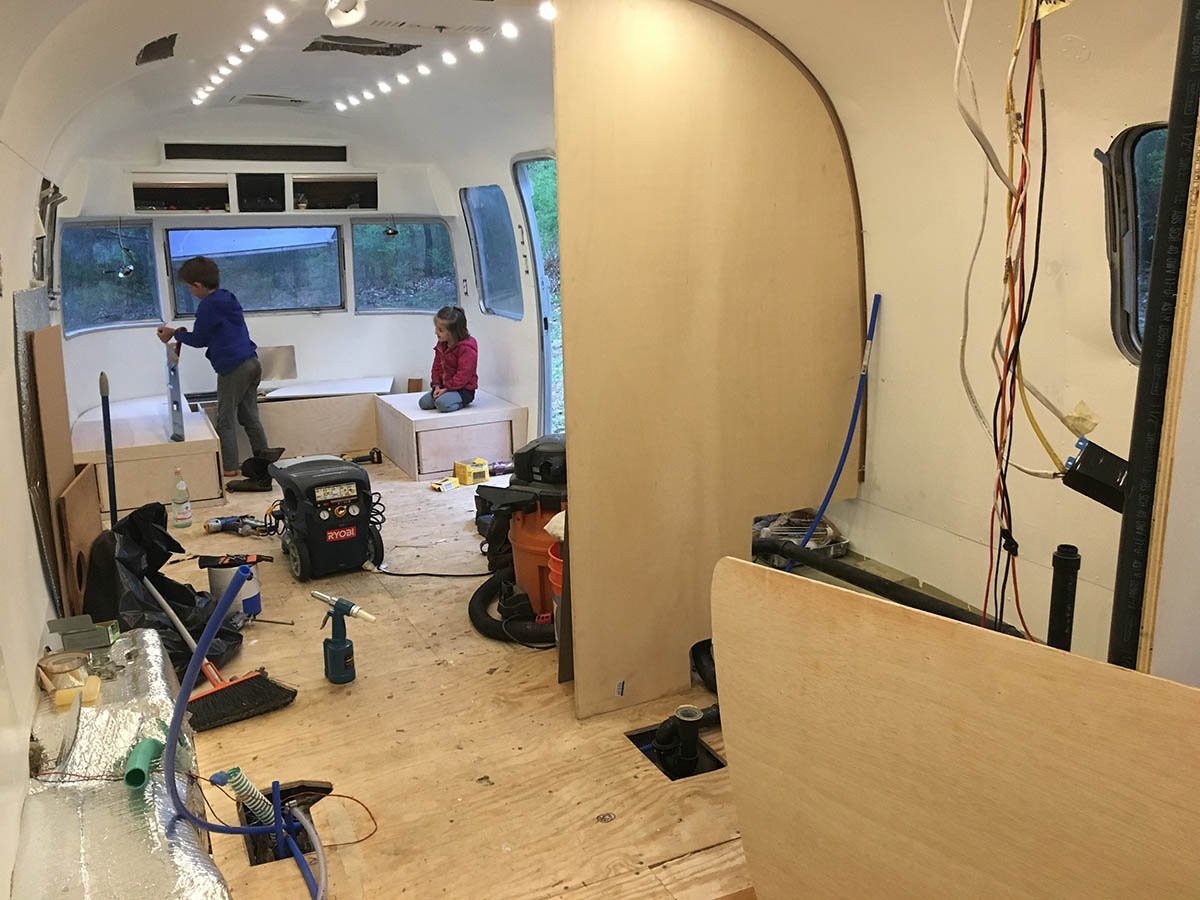 At the end of the day I'm pretty happy with how it turned out. I still need to add drawer faces and the table/platform but it was a comfortable seat at the end of a long day!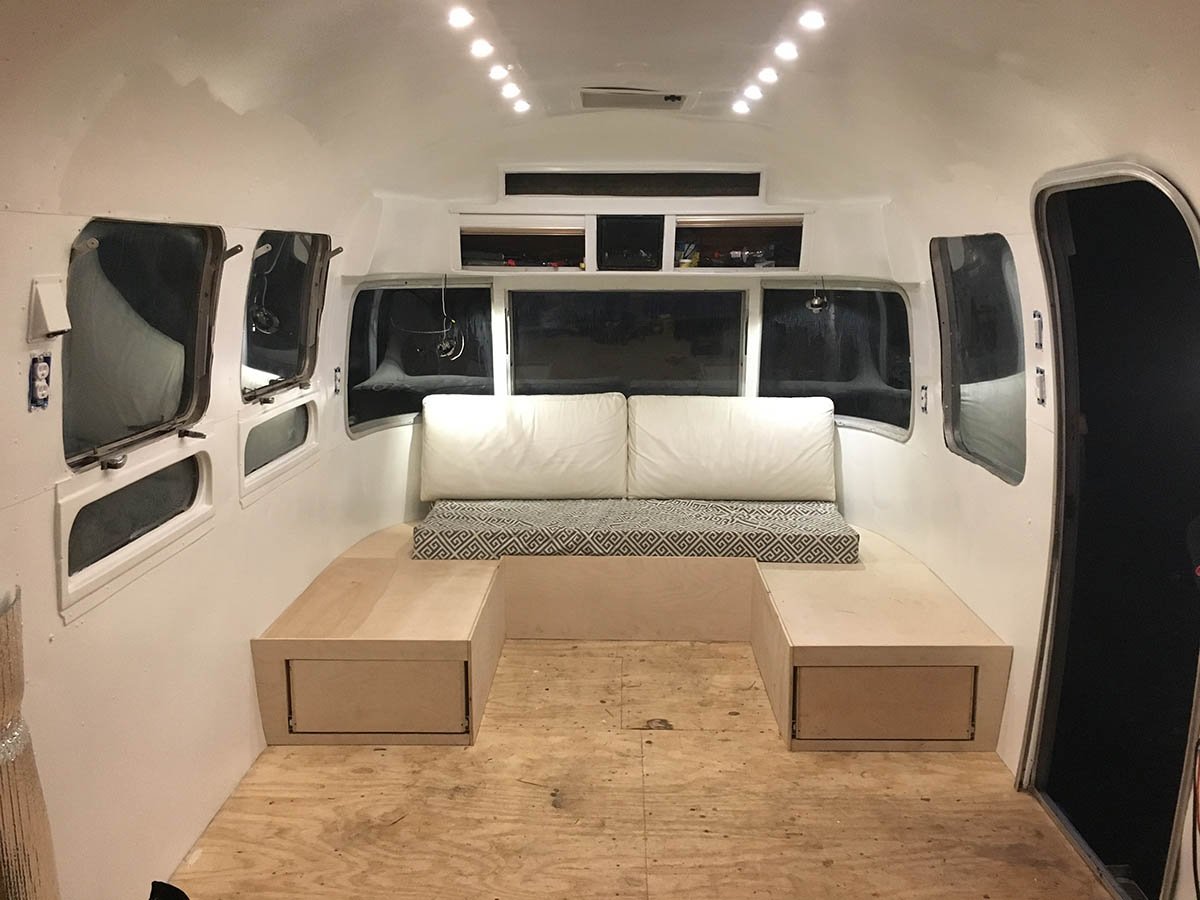 Add a Comment

Recent Articles
There are no articles posted this month.