« Back
The Bathroom
April 9th, 2017
---
I saved my favorite area for last - the ultra spacious bathroom. For those of you not familiar with RV bathrooms, that was intended as sarcasm. For the walls I used 3/4" plywood, which is the same that I used for the rear wall partition.
As with the rear bedroom/office and kitchen/drawer deck area, I once again relied upon sketchup for the planning phase. I must say, going this route has really made the build so easy - I precut and fabricate everything in pieces in the garage and then install/finegal everything one section at a time until it's square and level. From this: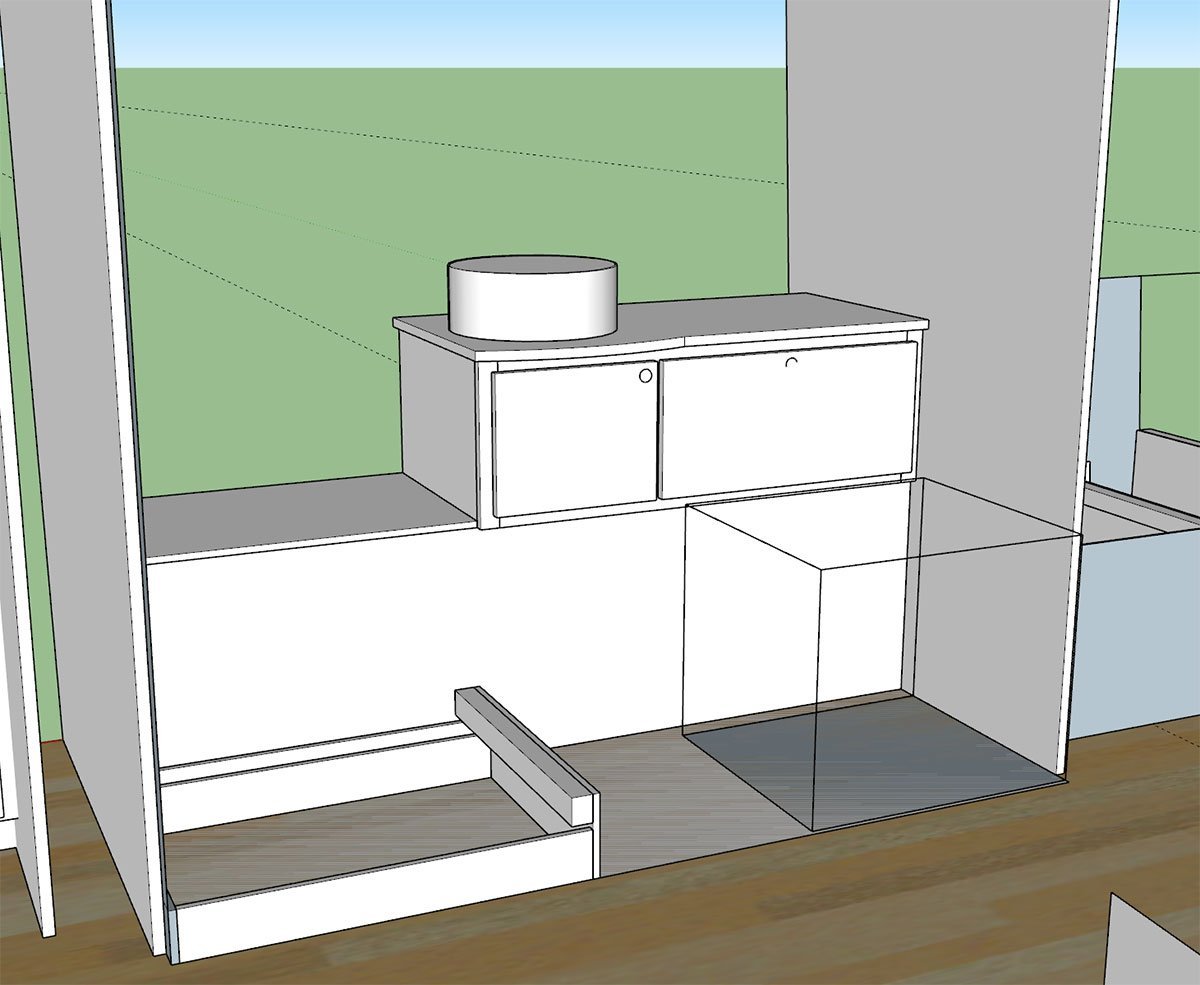 To this: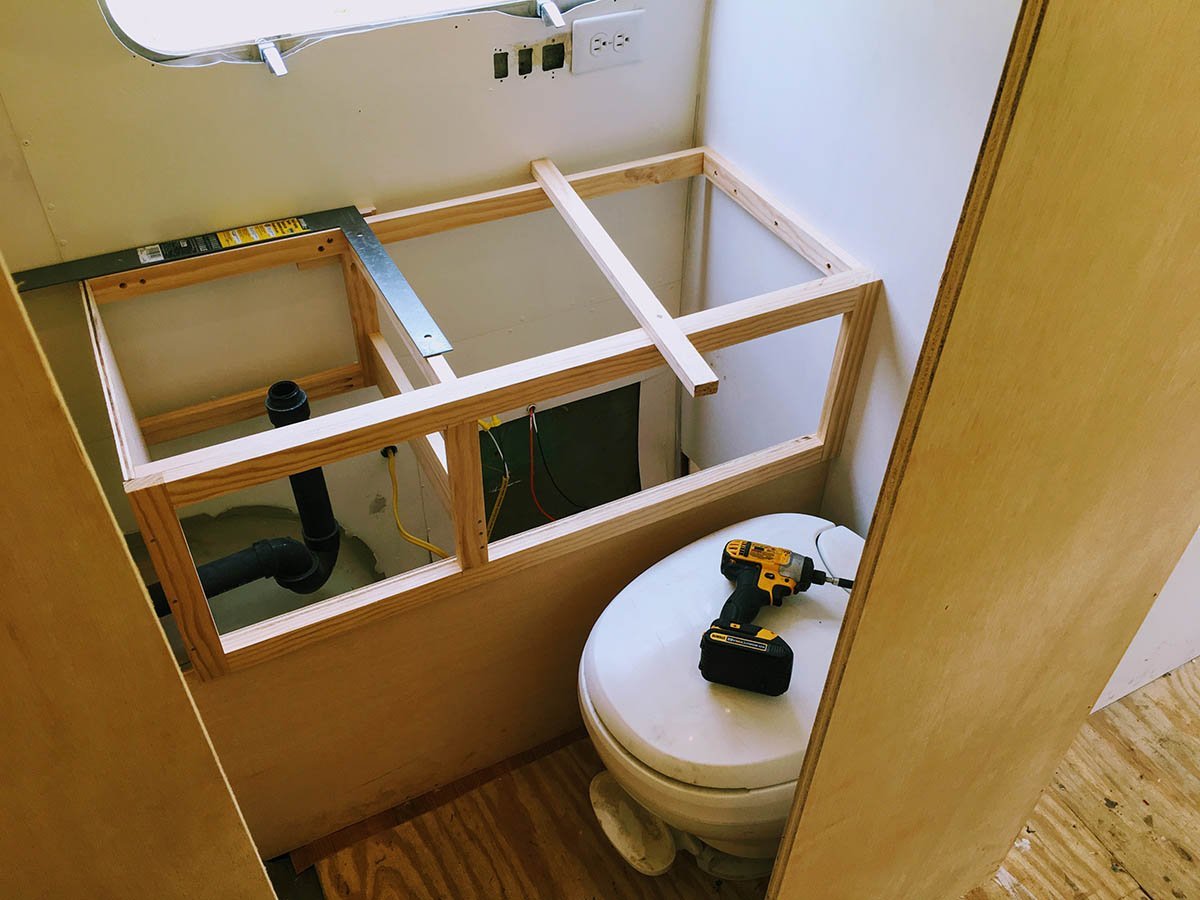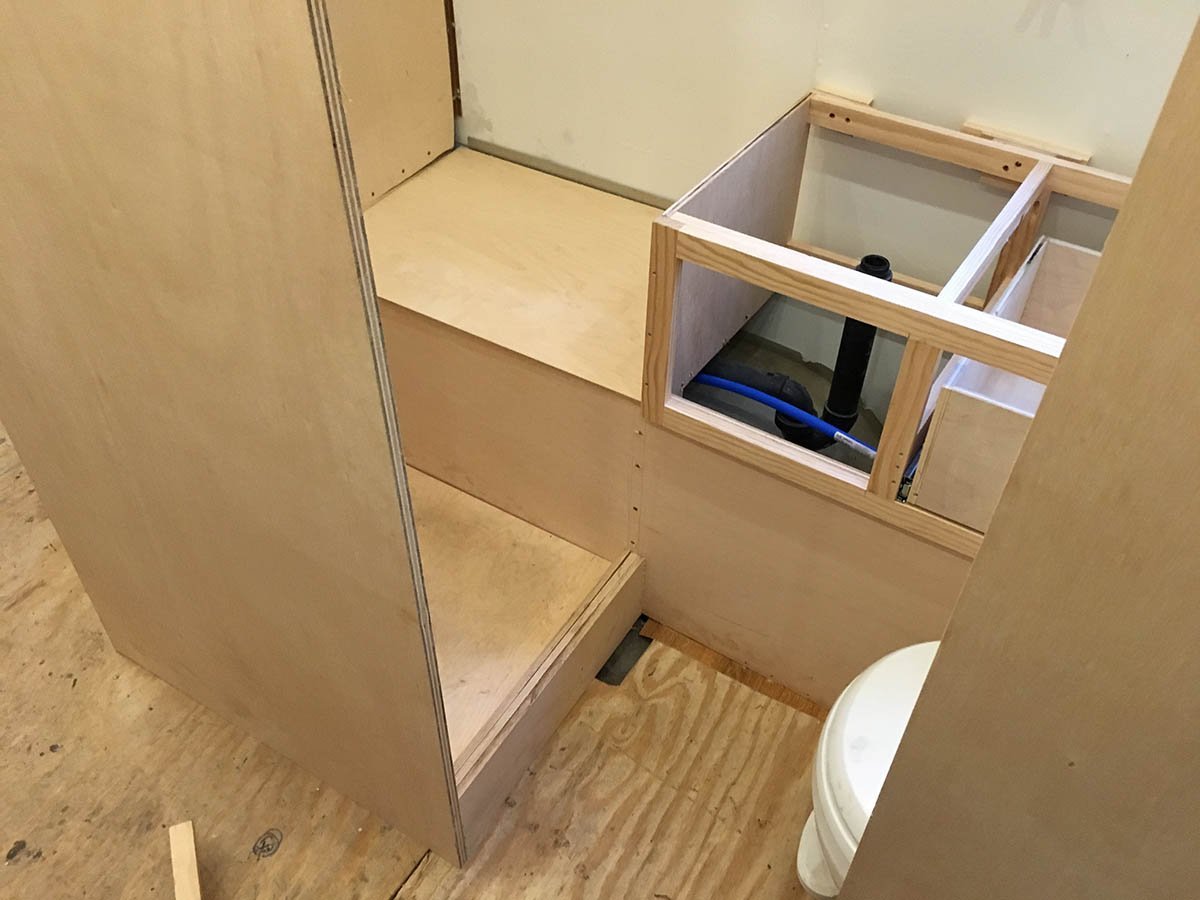 It's really hard to take a photo in such a small space.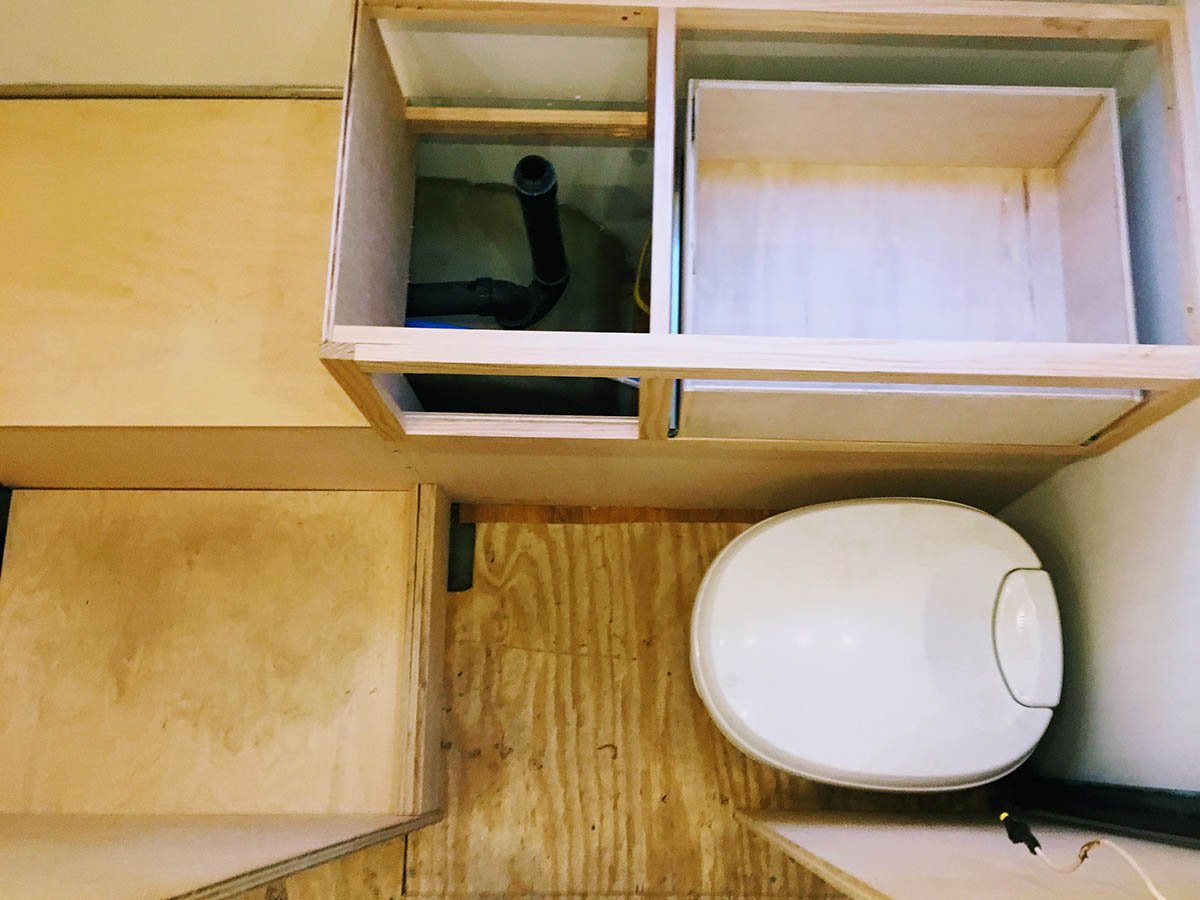 As I've discussed previously, we made a mistake when we threw away our old shower liner, as you can't easily get a replacement. For the shower, I will make sure all of the seems are tightened up to 1/8" degree or less, then I will use what Hoffman Architecture uses, which AVM 750 paste from SurfaceFX with their specialty mesh for the corners. This stuff isn't cheap (~$200 total to get a gallon and a roll of tape shipped from California to Kansas), but it should allow me to create a water tight shower area that we can tile on top of.

Things are coming together! Our special-ordered bamboo wood floor finally came in from Home Depot and we can't wait to get it installed!

Recent Articles
There are no articles posted this month.