« Back
The Wood Floor!
April 14th, 2017
---
What a HUGE difference putting in the wood floor does for the way this thing looks. We are floored (haha) with how it came out.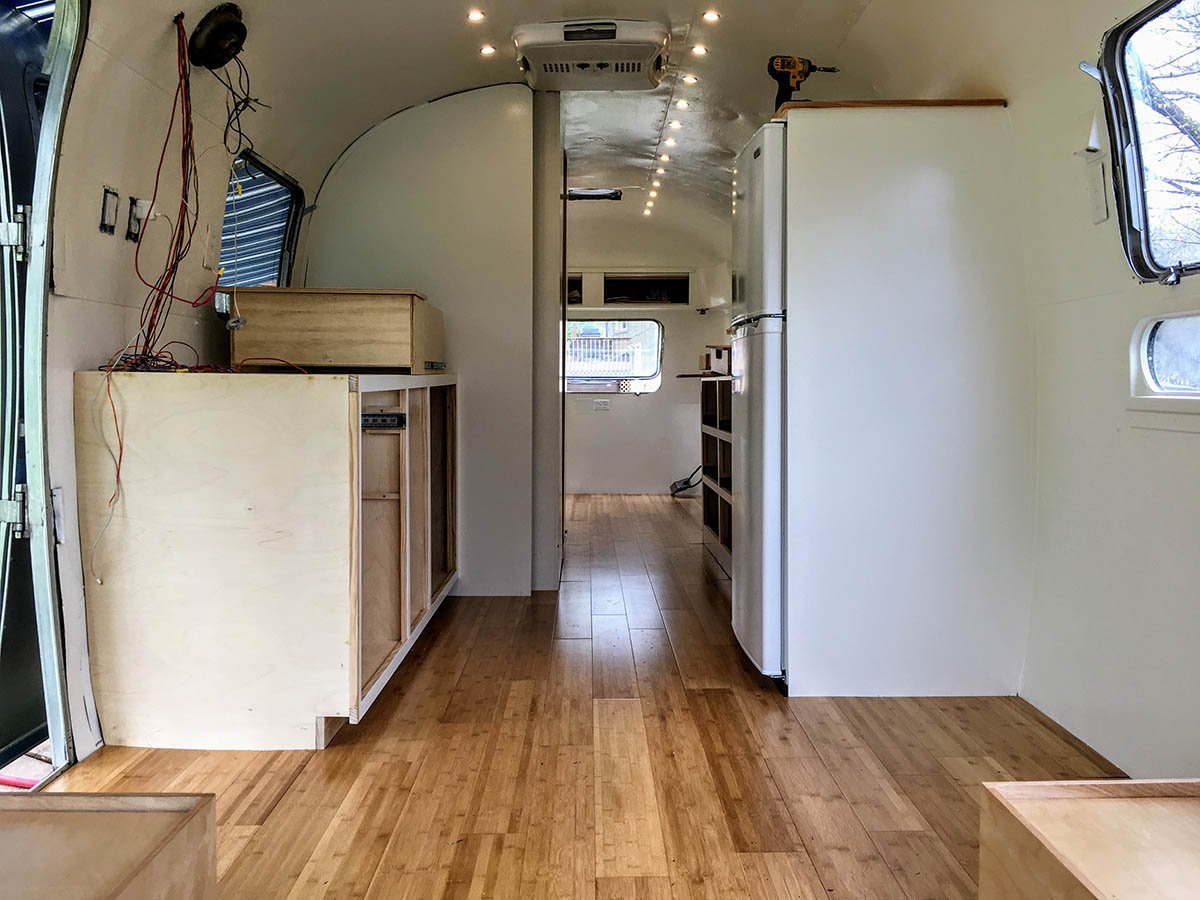 Installation was a breeze. This is the click lock floating stuff so no fasteners required - just cut to size, snap in and repeat.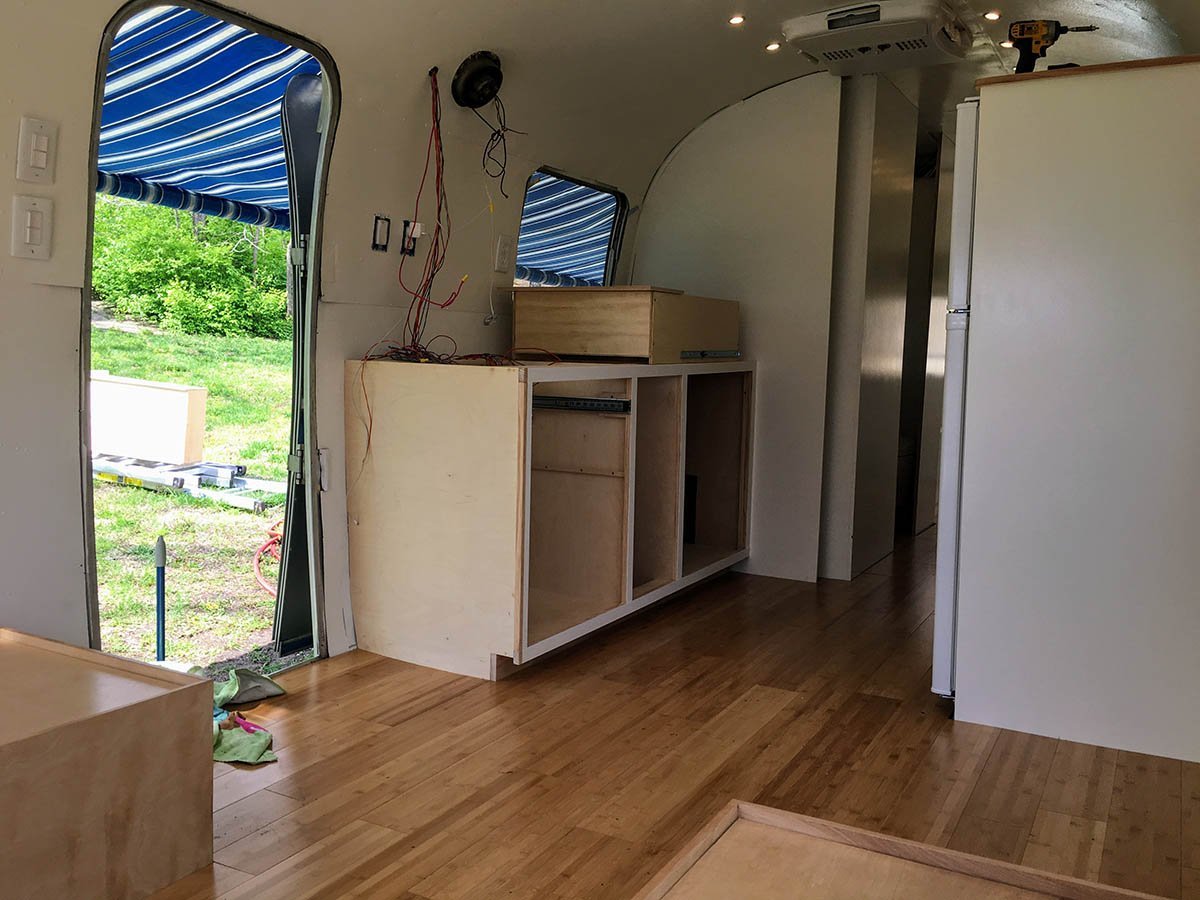 I will be purchasing some small quarter round/shoe for the walls/edges, but in some areas (such as the "fronts" of these drawers), I won't have the space so I tried to make the floor extra tight to the edge of the dinette.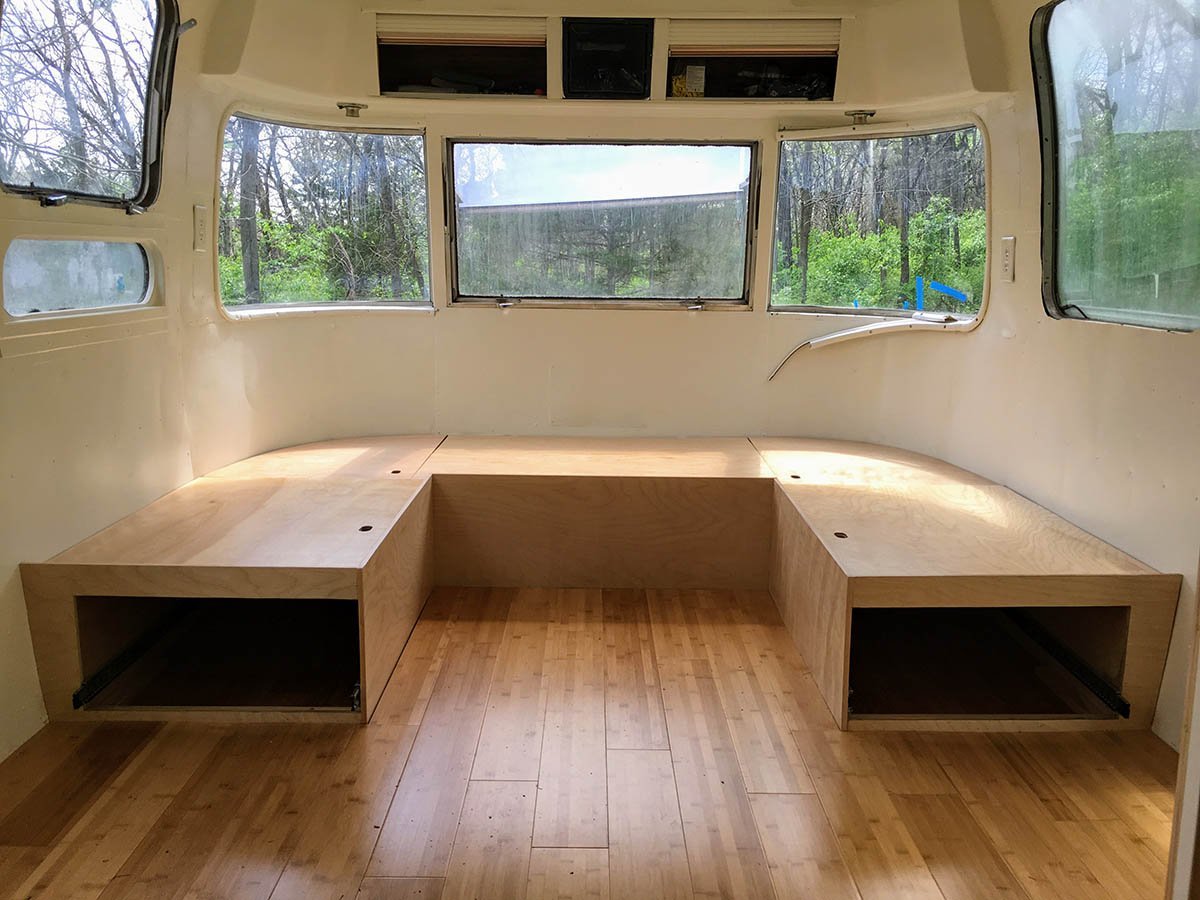 My office is going to be amazing, I can't wait to start working out of this (we had to wait on installing the desk until this wood floor was put in, so that is coming soon!).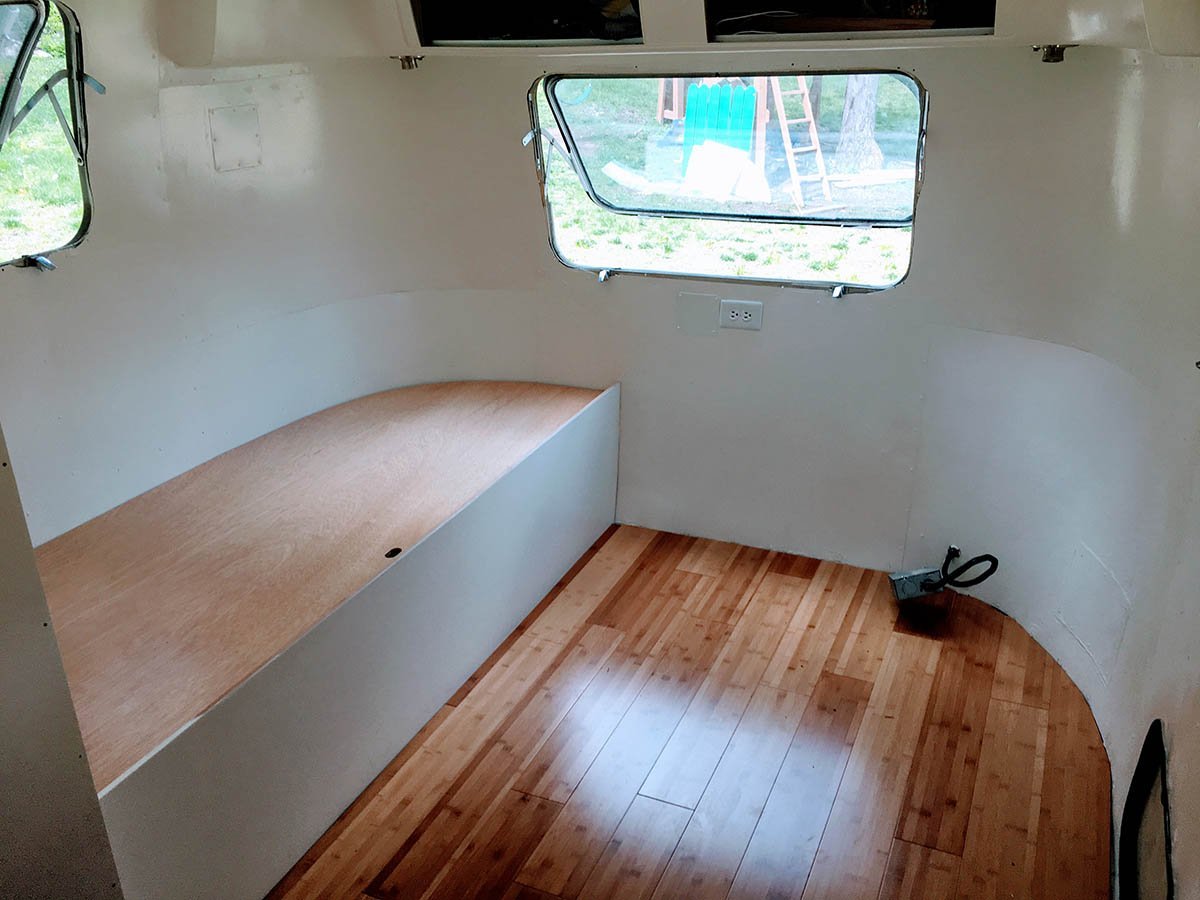 The bathroom had me a bit nervous as I wasn't sure if the floor flange would fit with these floors - however it went in and screwed in several rotations without issue, which was an unexpected relief!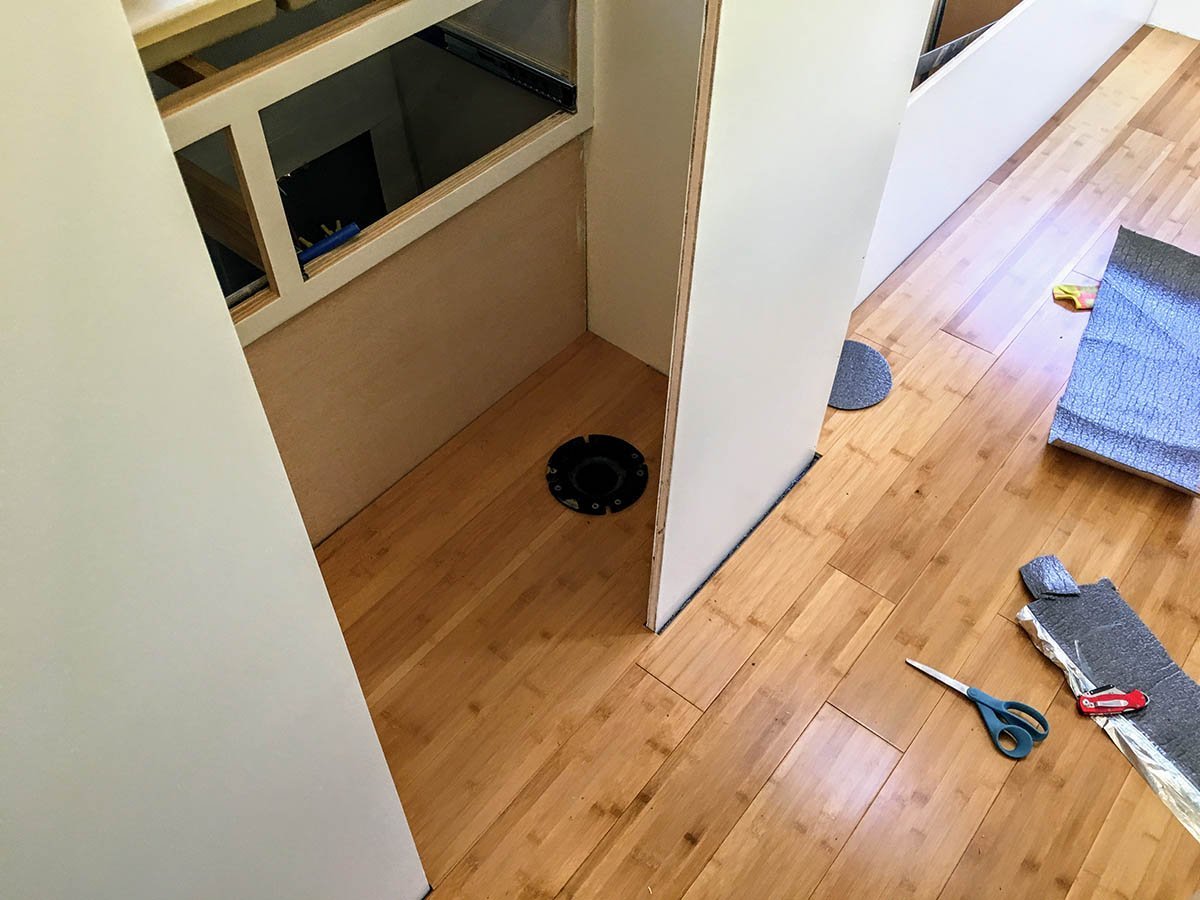 We used some premium (yeah right) underlayment from the Home Depot to help with noise and to help protect the floors in the unlikely event of moisture.
We have come a very long way from where we started a few months ago; we went from this:
To this!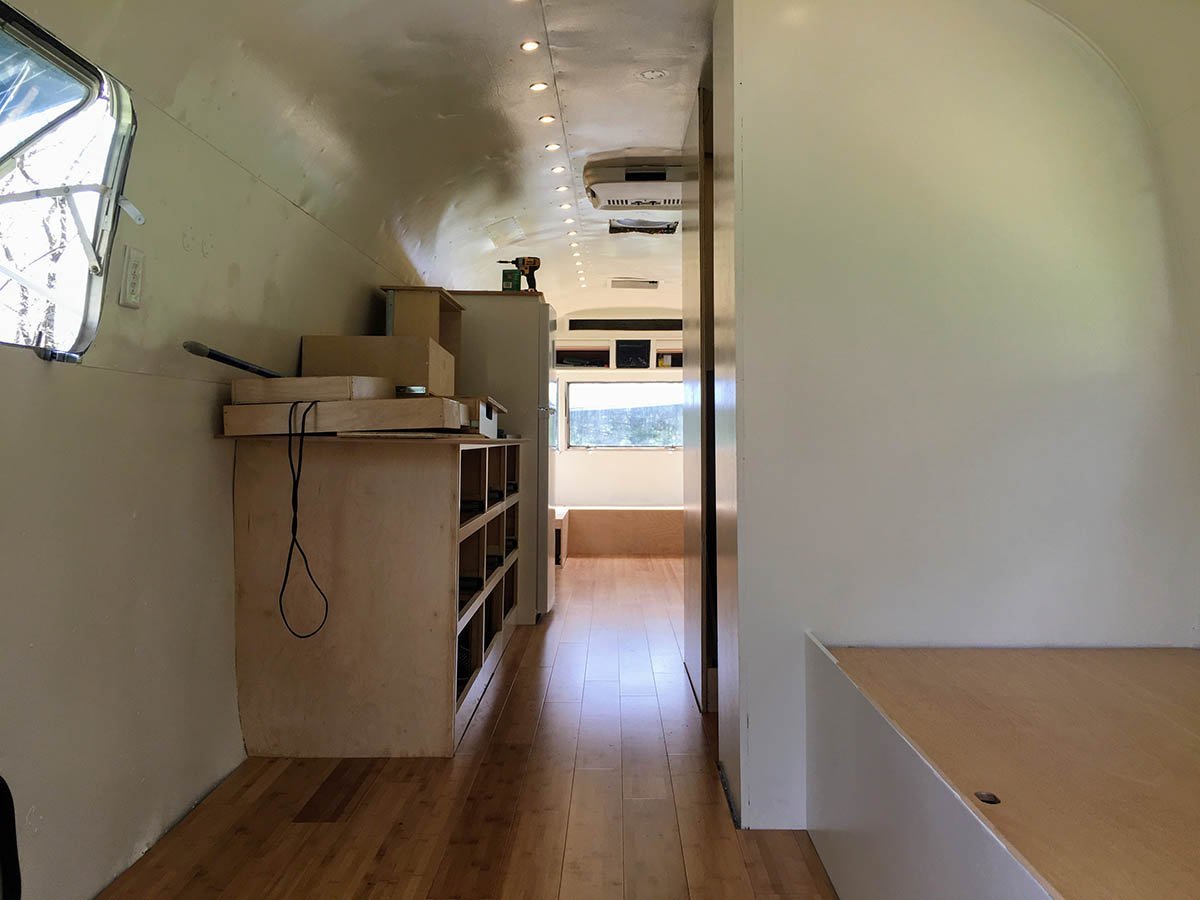 Add a Comment

Recent Articles
There are no articles posted this month.