« Back
Atwood Water Heater Installation, Drawer Deck Hardware, Bathroom Door Fabrication, and Paint
April 15th, 2017
---
Today we decided to tackle the installation of our new Atwood Water Heater (among other things). We opted for an Atwood LPG with Pilot Light &/or 110VAC 6 Gallon Water Heater. Because we are going all electric with our setup, this seemed like the perfect option for us, and if we ever want to reintroduce propane into our setup down the road, it will be good to go.
I carefully measured our existing opening before selecting this unit - on paper it seemed like it would be a perfect fit. I was pleasantly surprised to find that not only was it a perfect fit, it was the exact replacement for whatever was originally in here, right down to the exterior door having the exact same molding, grates, and decals.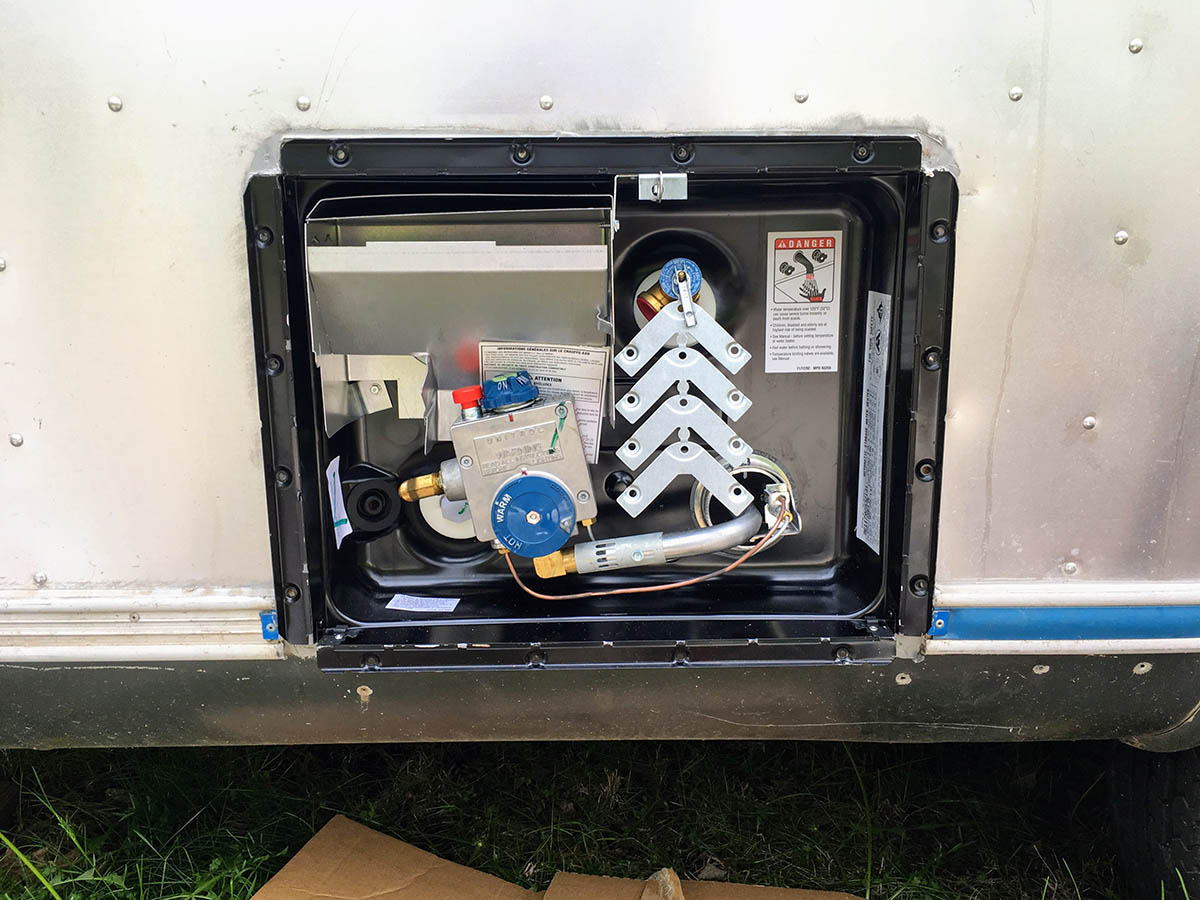 This is probably the first (and most likely last) thing that has gone so easy on this entire project.
Next up was installing the Sea-Dog Push Button Rim Latches hardware on the freshly painted and poly-eurathaned drawer fronts. These get easier with each one. I'm sure we will be pros by the time we get to the last one, and then by the next time we install these a decade from now we will have forgotten everything we learned :).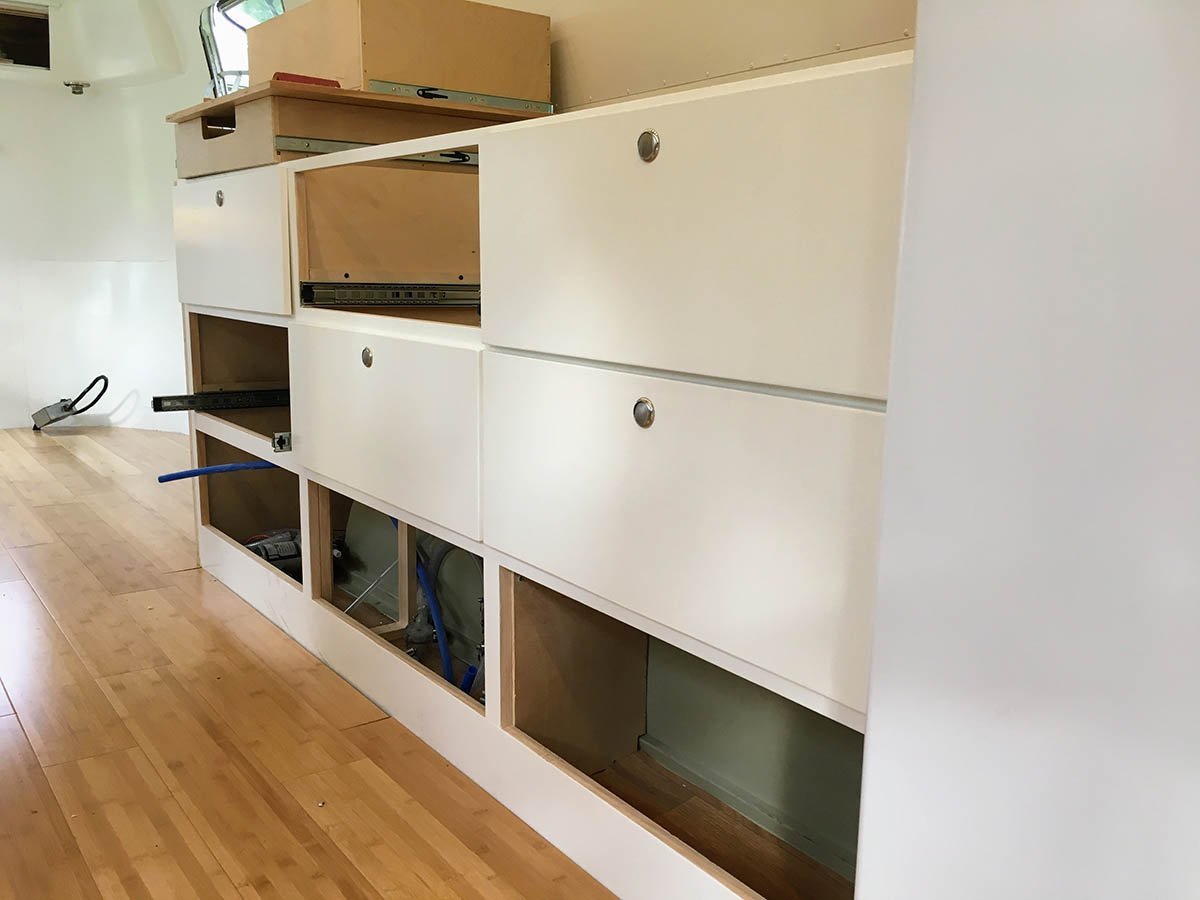 The next mini-project to tackle was the ever-so-important bathroom door. The old door smelled pretty bad and seemed pretty basic in terms of construction, so I decided to fabricate a new one. The construction process was very simple - 3/4" pine board outer frame with a single board running down the center. Then a 1/4" sheet of plywood on the top and bottom. I was able to re-use the old door's edge trim, but it is pretty common and can be fabricated or purchased from Home Depot. To secure the 1/4" plywood, I had my handy helper apply wood glue to the frame and then we attached/clamped everything up to dry.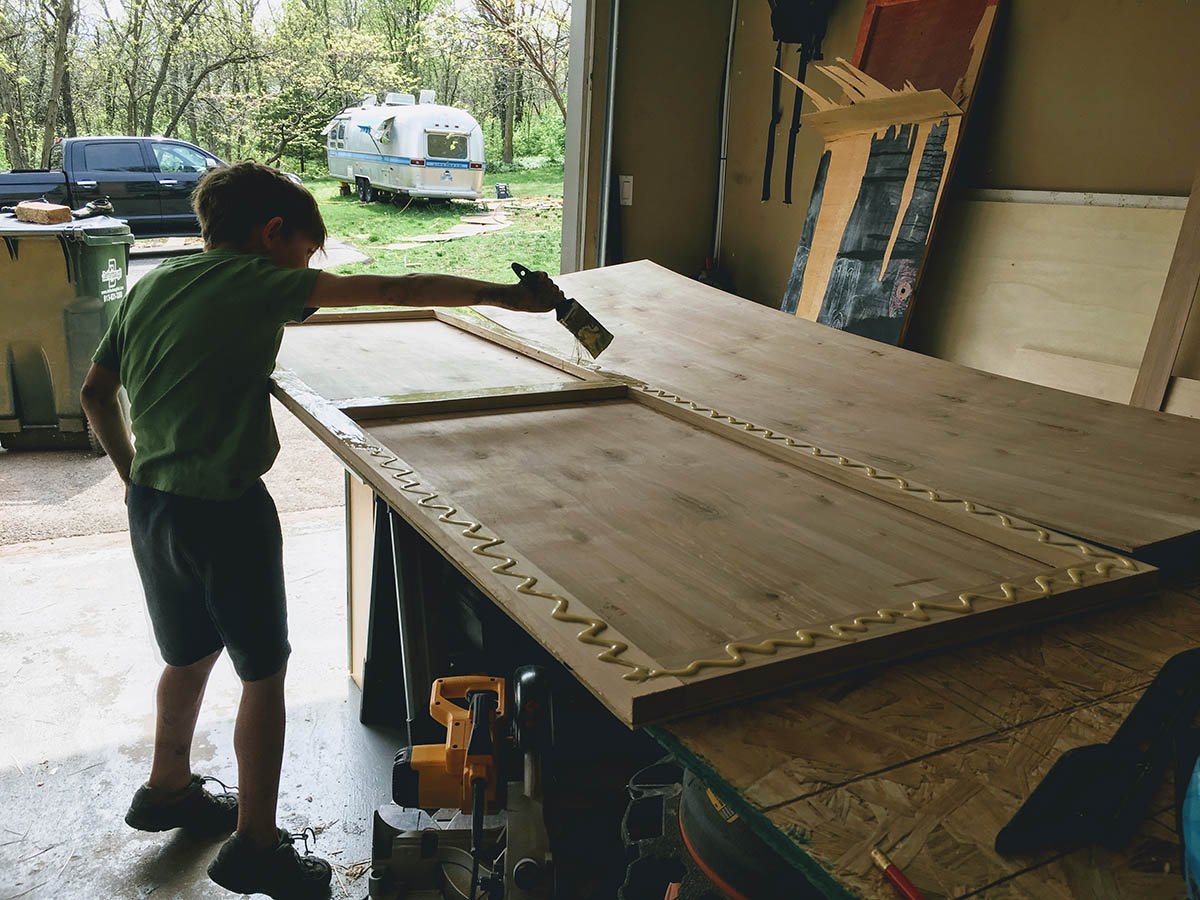 After that, on to our pro painter (my lovely wife). Its nothing fancy, but it's certainly a door that will do it's job. We replaced the old falling apart brass door knob with a Polo Satin Nickel Bed/Bath Knob from the Home Depot along with new matching utility hinges (we could not use regular door hinges, given the thin depth of the door).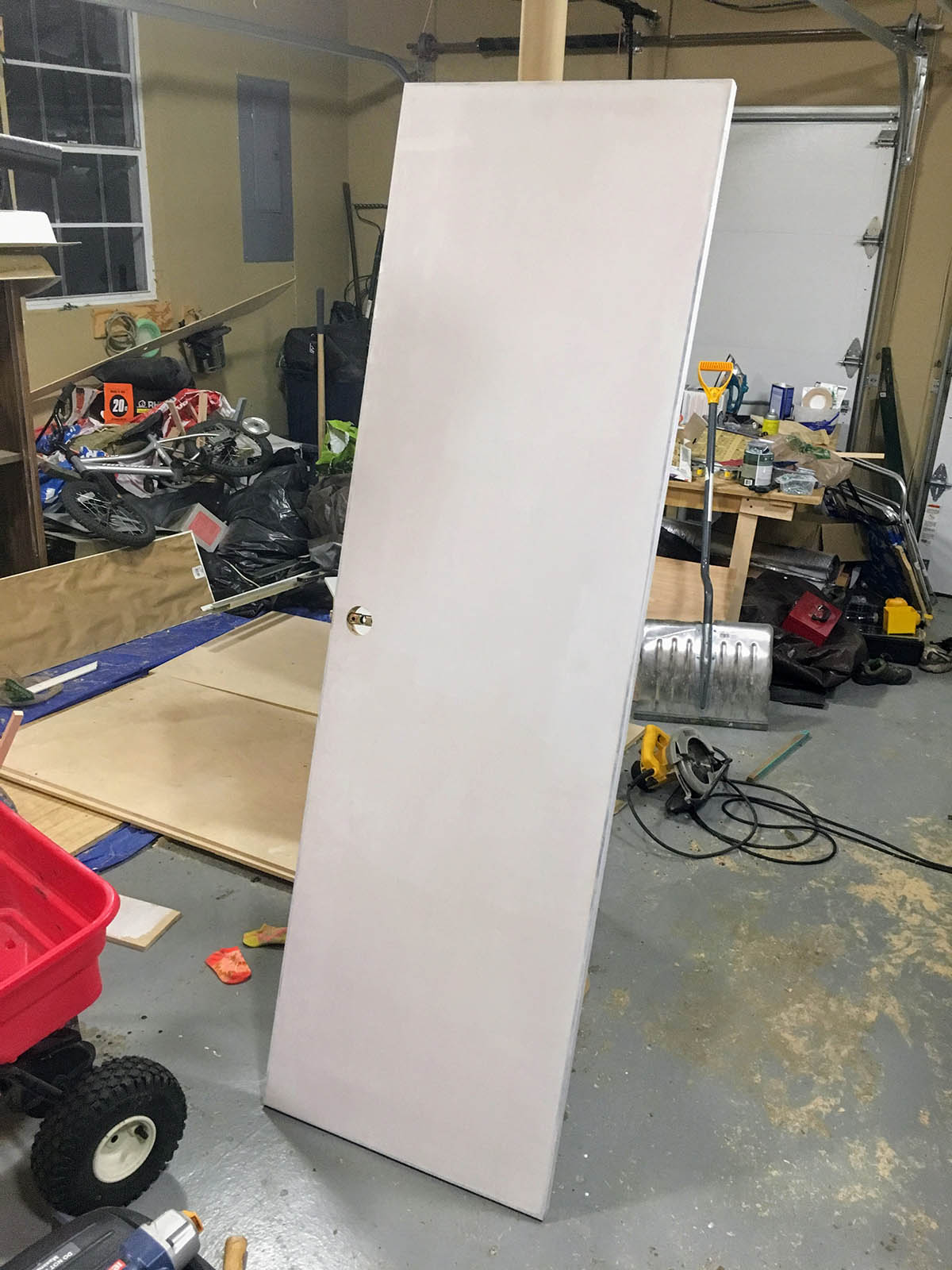 We were able to re-use the old door trim as well. The way the door was mounted was a bit odd - the hinges mounted to the trim versus a typical door jam, but this is because the wall thickness is only 3/4".
Add a Comment

Recent Articles
There are no articles posted this month.