« Back
Dinette Table Top, Roof Vents, Plumbing, and Trim
April 17th, 2017
---
Yesterday I was lucky enough to have my brother stop in to help with finishing up the plumbing that we had dry-run a few weeks back. We crimped, cut, and hooked up everything up to shut off valves for the kitchen sink, bathroom sink, shower, hotwater heater, and toilet. We also routed and hooked up the city water connection, water pump, backflow preventer, and pressure regulator.
Today we decided to move back to the dinette; specifically the table top. I first installed a simple 3/4" pine cleat to hold the table-top up when in bed-mode. We had purchased 2 Springfield 27" Thread Lock Table Pedestals a while back, and got all of the hardware ready for a dry-fit. We opted for two after testing a single pedestal and not being impressed with the stability. With two it worked out great and was rock solid. Below is a photo that shows our test fit (nothing is bolted in yet, we still need to veneer and poly the table top).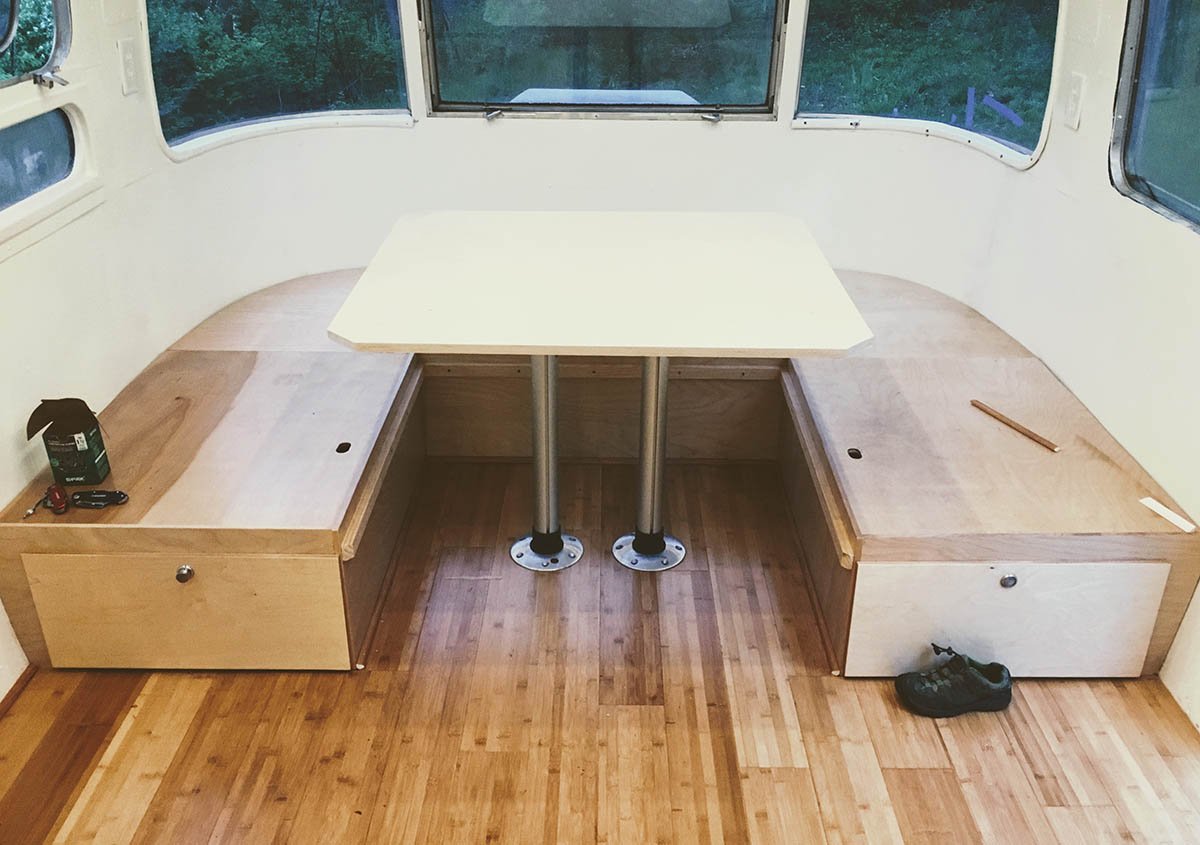 We had a few big rainstorms over the last few weeks and had noticed a small leak around the roof gray and black tank vent pipes. After closer inspection it was pretty clear that the roof vents I had installed last summer were the cause of this - they simply are not contoured to properly match the curve of the roof and unless you put a gallon of trempro around the seams it's pretty much guaranteed to leak. As luck would have it I had kept the original vent covers, and after purchasing a couple Airstream Roof Vent Pipe Gaskets from VintageTrailerSupply.com along with some basic steel screen from Home Depot, we were ready to pull off the "old" and put back the, well old I guess :).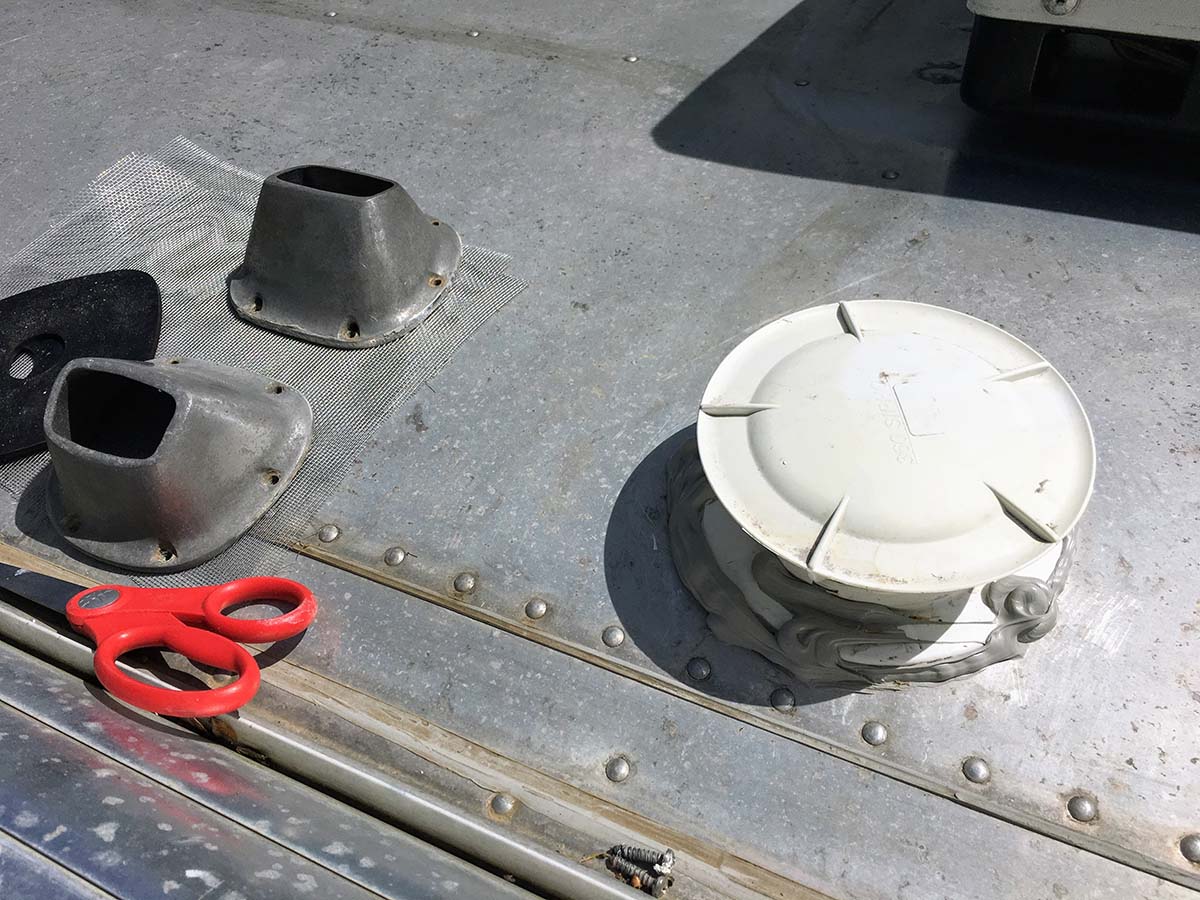 New screws and trempro and all is well with the world. Got to love windy days when caulking, that made for fun and careful plucking out for a few hours. As with all other roof and dangerous work, my wife got to tackle this fun project.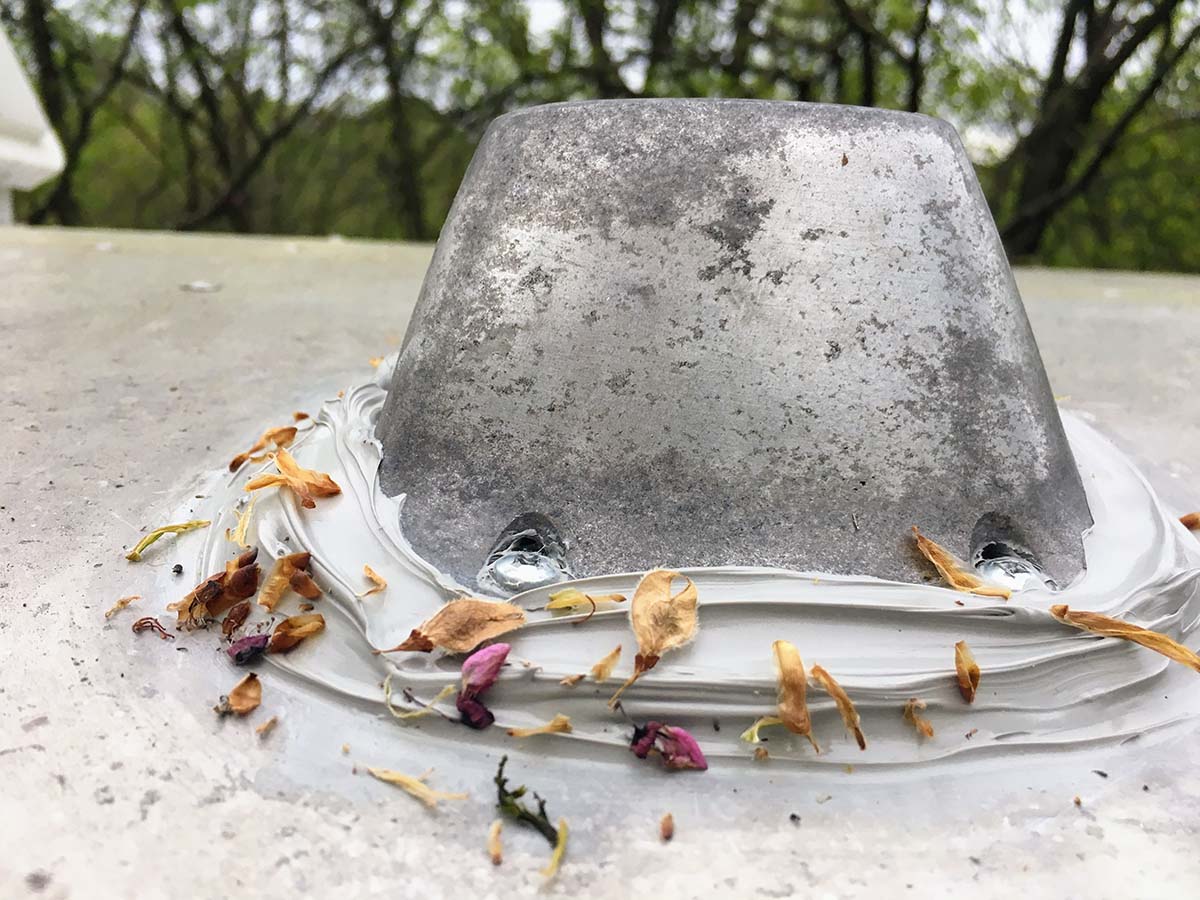 In between picking tree garbage out of her fresh caulk, my wife also managed to continue painting and poly-eurathaning some cabinet doors and the fantastic fan vent covers.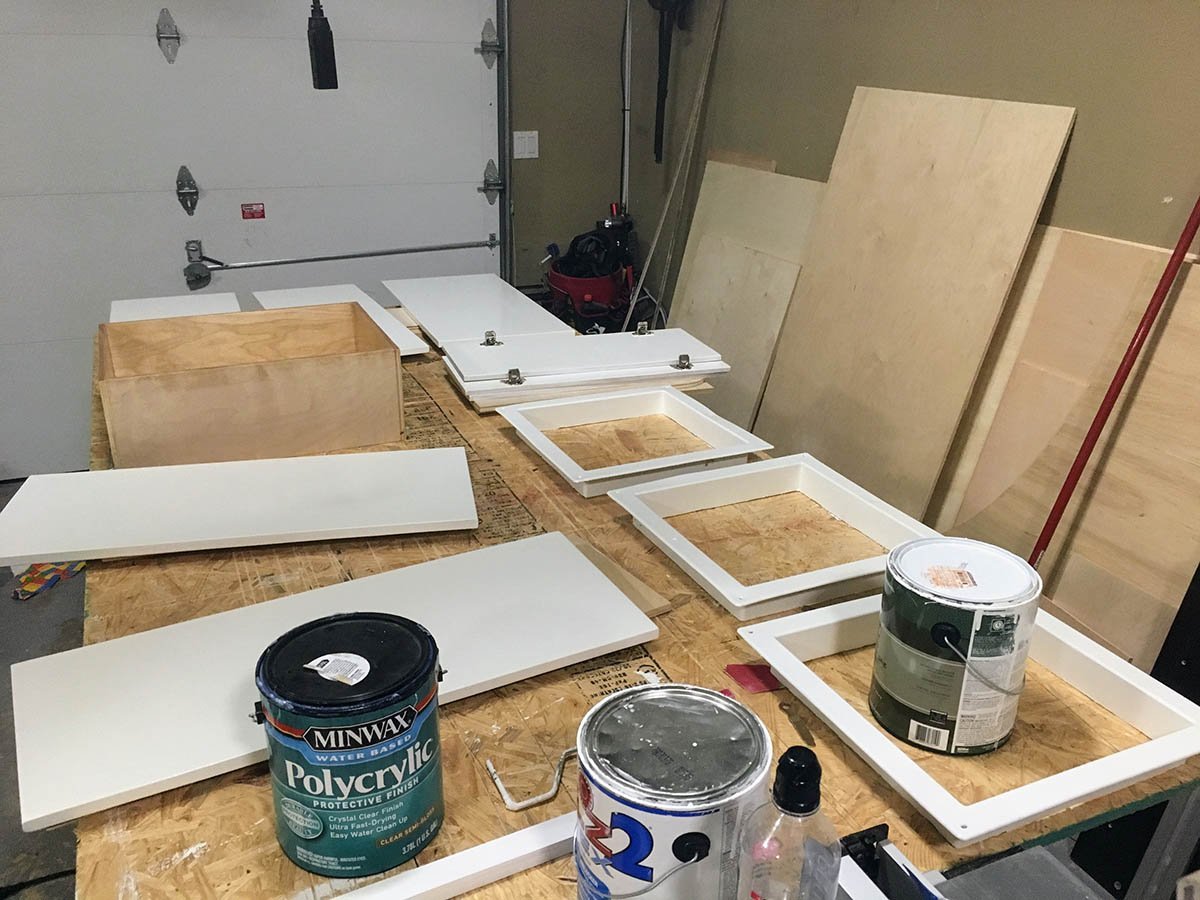 A few hours later and they were ready for me to install - woo hoo, no more cuts from the jagged aluminum when opening up the roof vents!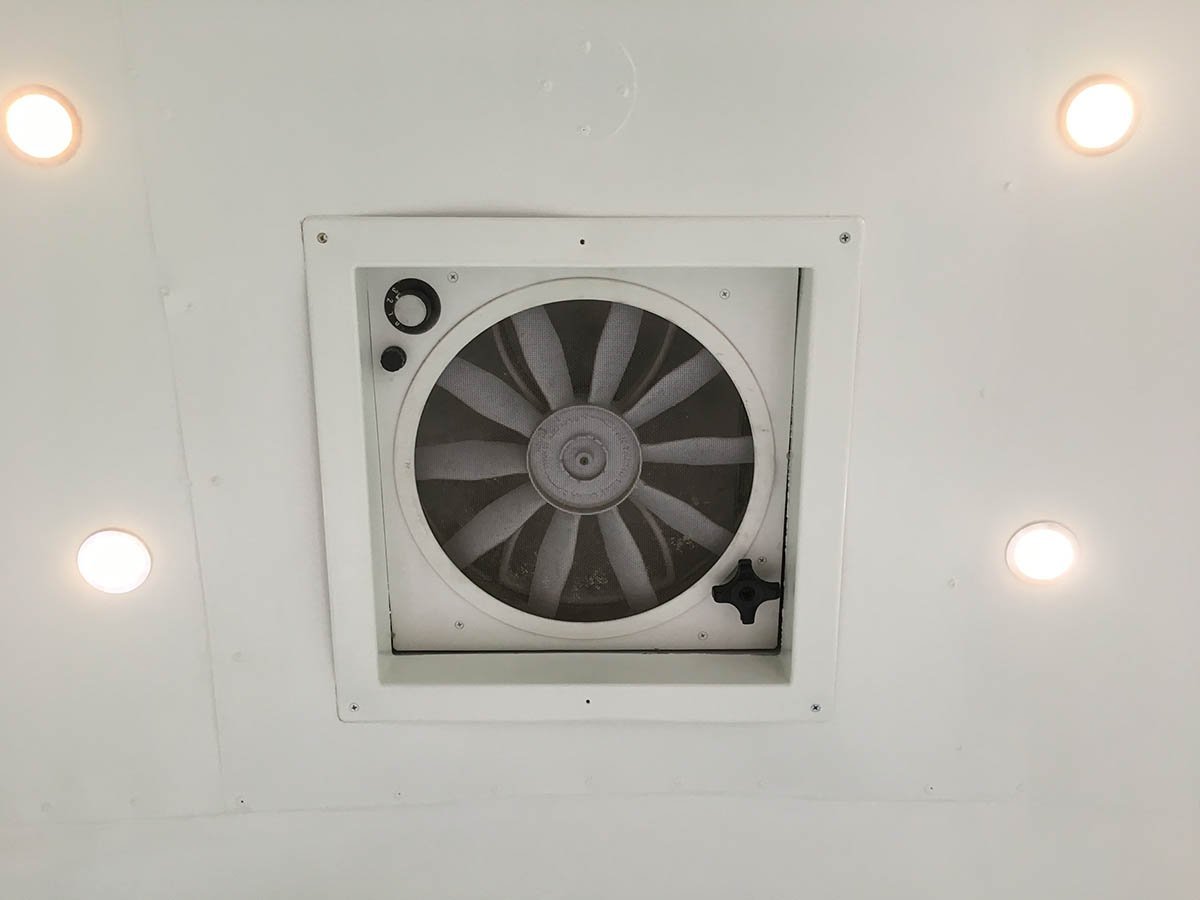 Add a Comment

Recent Articles
There are no articles posted this month.