« Back
Kitchen Cabinet Door Installation, Trim, and Water Test
April 27th, 2017
---
This week we continued working on the more tedious tasks, such as painting/polying, shoe/trim, and trying to figure out last minute details on the countertops and plumbing fixtures.
In addition, I wanted to make some headway on completing the kitchen cabinets. My lovely lady had finished up painting and polying them inside and out, and they were now ready for me to install the custom-built cabinet doors.
The construction of our doors was pretty simple - we used 1/2" baltic birch with a 1/2" trim on the inside to give the appearance of a thicker door while keeping the weight down (you can think of it as a reverse shaker style).
On the hardware front we used Liberty 35mm 105 Degree 1/2" Overlay Hinges from the Home Depot in combination with our previously purchased Sea-Dog Push Button Rim Latches.
I was pretty nervous about making a mistake on the doors after my wife had painstakingly applied veneer edging, wood filler, three coats of paint, and three coats of primer, so for my first door I decided to quickly create a duplicate - good thing too, as my original hinge placement was too high and directly in the way of the top slide out drawer. Other than that mistake, it mounted without issue and worked great!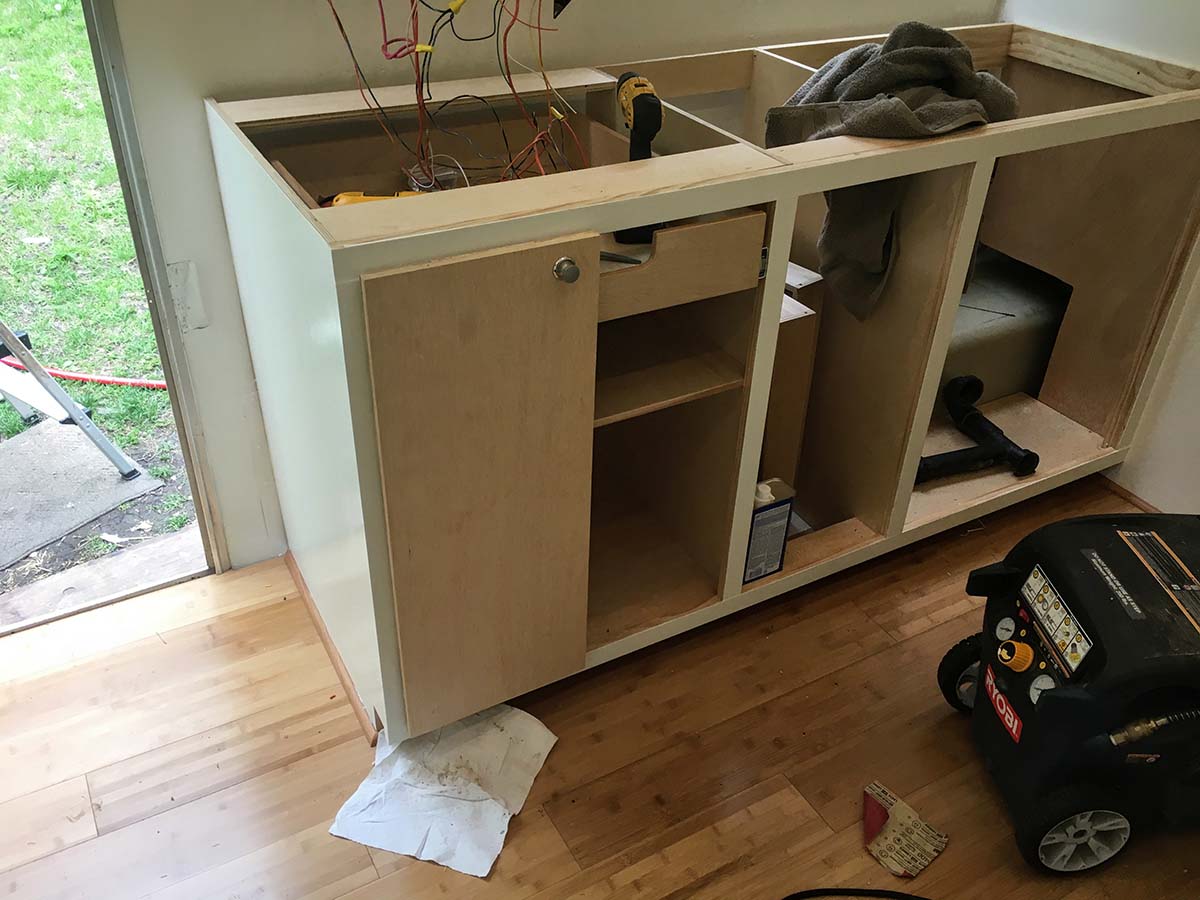 Now for the real deal.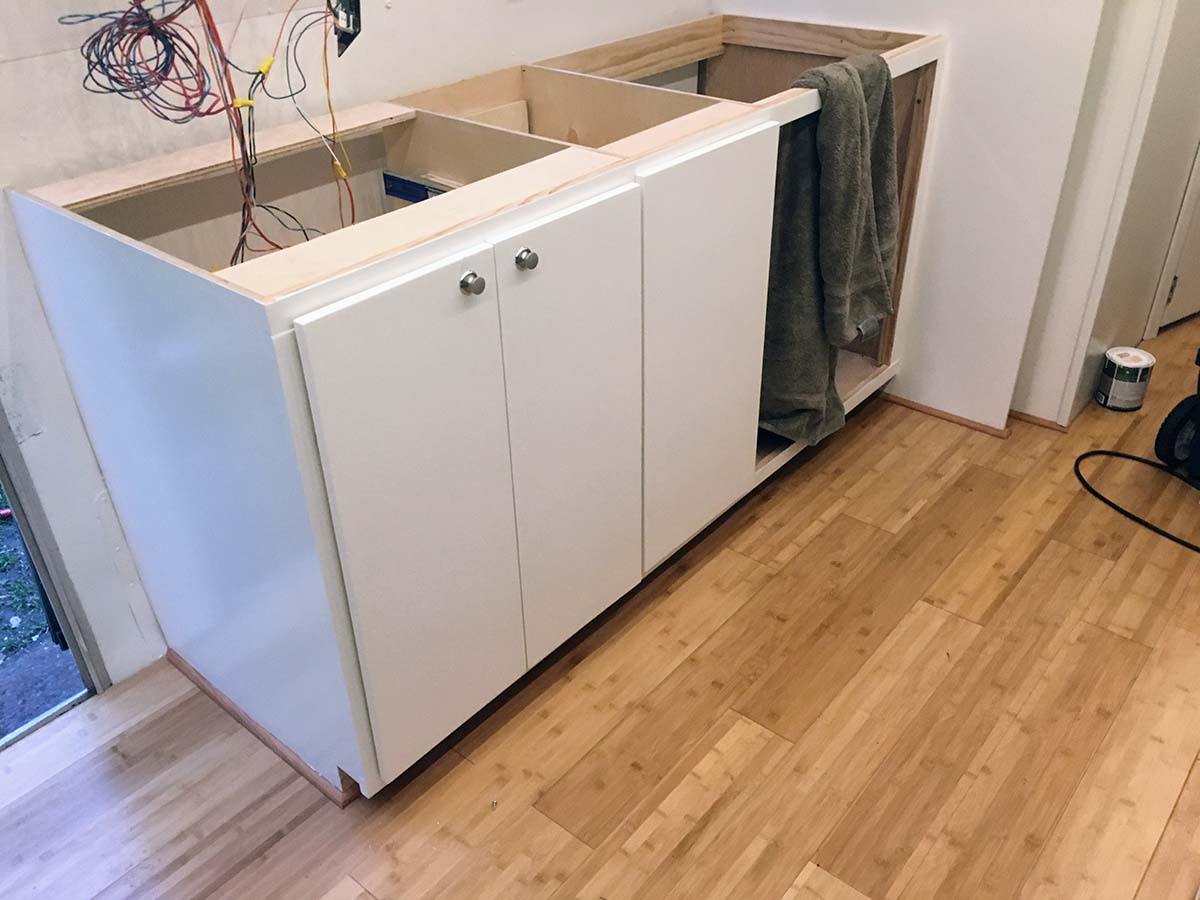 For the middle cabinet, we decided to build a three drawer, single slide out unit that will house our plates, cups, and the like. I wasn't sure how this was going to work out but it went pretty well. The construction of this was simply three drawers, a door front, and a small piece of 1/2" plywood on the rear end of the drawers to hold it all together, with a single set of slideouts along the bottom edge.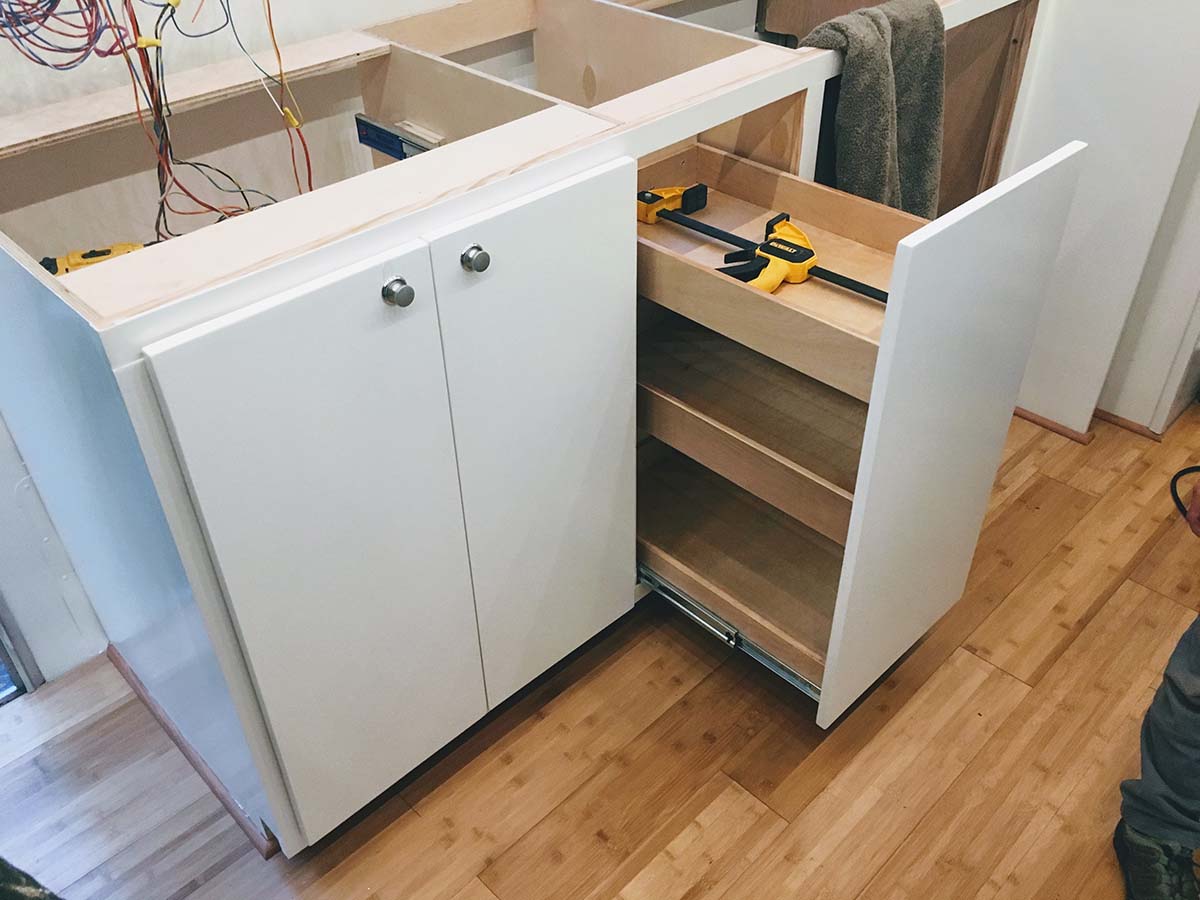 Add a Comment

Recent Articles
There are no articles posted this month.