« Back
How to Fabricate an Airstream/RV Shower Pan with No Mortar - Part 2
April 30th, 2017
---
Continuing from our last article in how we are installing our custom airstream/rv shower pan with no mortar, today we started the process of taping up the seams with the the Fabric Mesh tape that we purchased with our AVM 750 Paste. Application was pretty simple, and if you have any experience with drywall corner taping, it's pretty much the same process (but with curves, hooray!).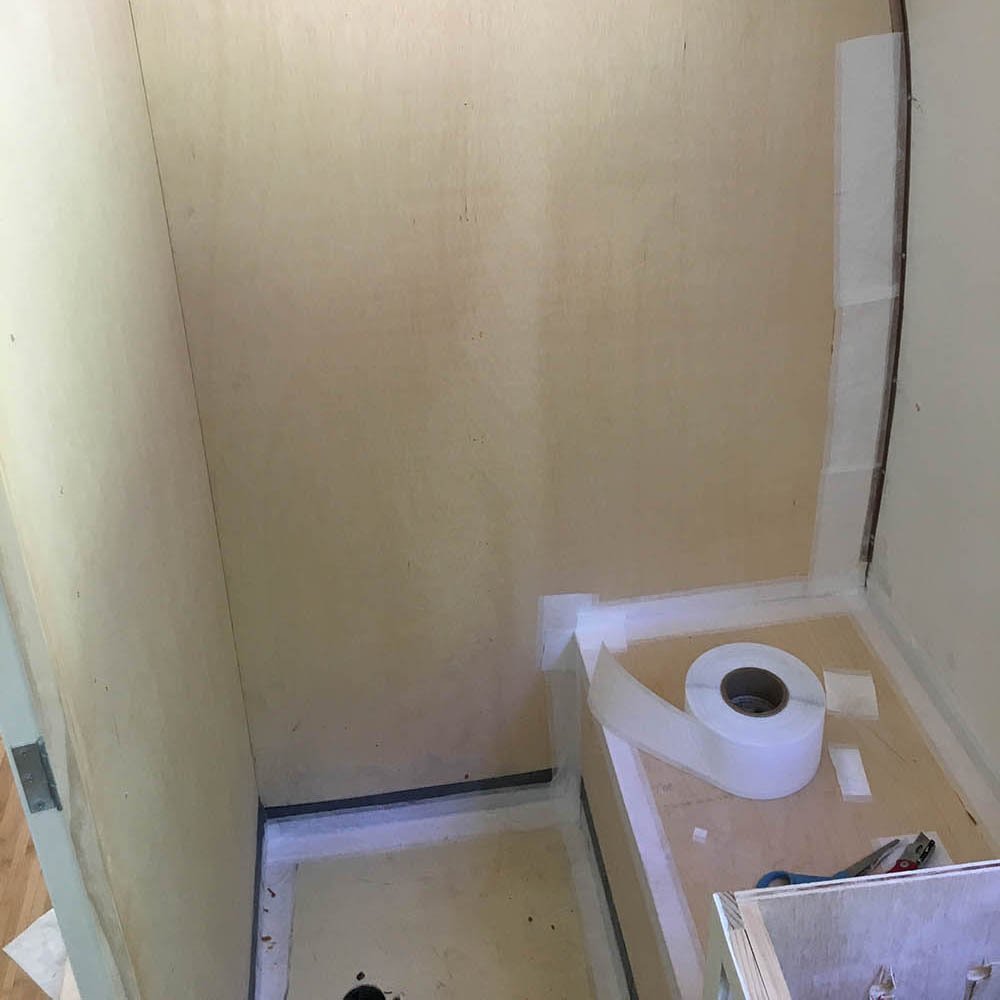 The next step in the process was applying the AVM 750 paste. This stuff is super toxic, according to the warnings on the can, so we made sure to keep all of the windows open and wear the proper safety equipment. This had the consistency of thick paint, so we were able to easily brush it on with a standard paint brush. We applied 3 coats, with extra attention spent around the seams and shower drain areas.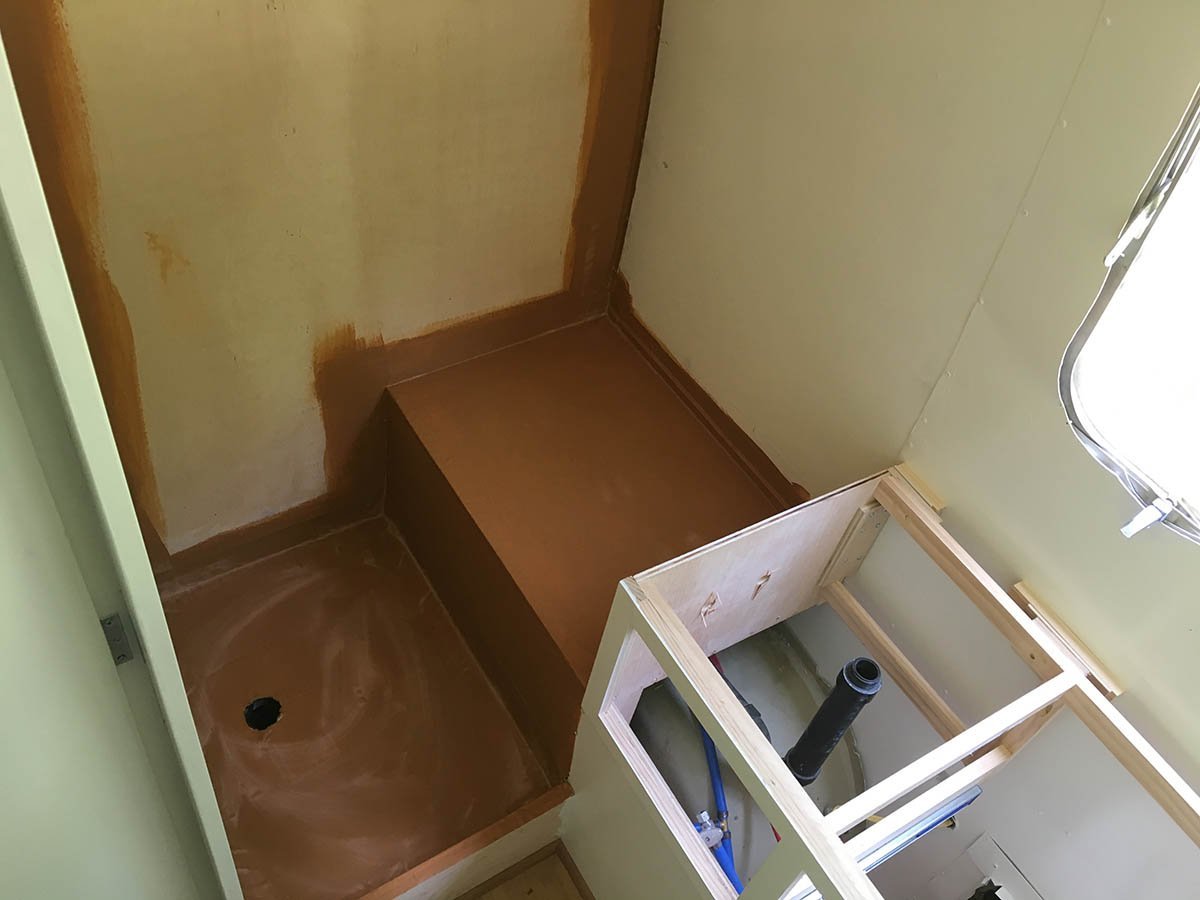 Now for the fun part, the shower floor tile! I had a couple ideas on how to install this tile, the first being to simply use construction adhesive or caulk in place of a thinset, but ultimately I decided on using an ultra-flexible standard thinset for this, as if it ended up cracking I could easily scrap it out and try something else.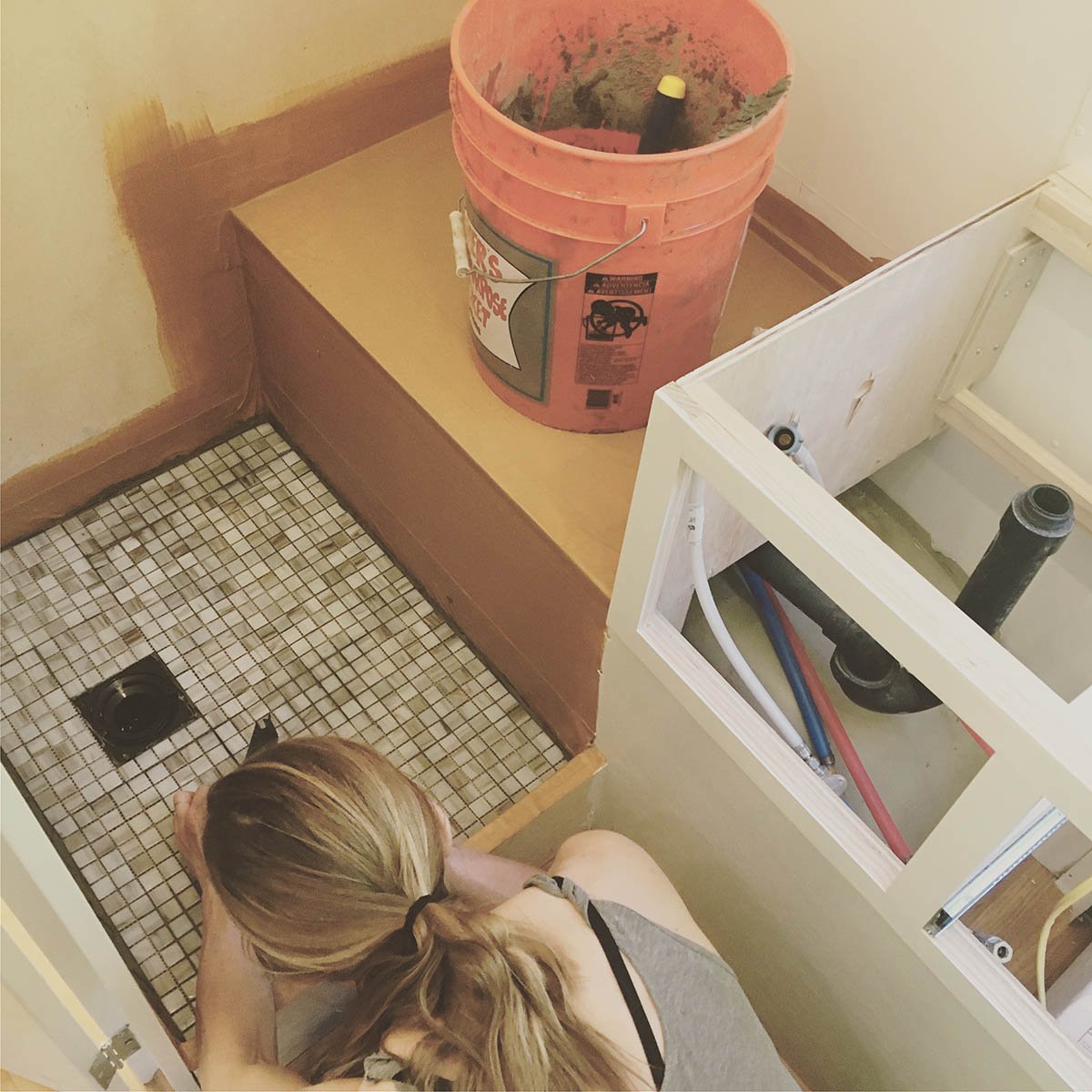 For the shower seat and seat-to-wall lip/transition, we used 3/4" thick PVC Sheeting you can purchase from any local hardware store (we got ours from Home Depot). We secured it in place with a liberal amount of construction adhesive. For the walls, we used standard vinyl bathroom wall sheets that you can by in 4'x8' sheets from any big box hardware store. We cut it to follow the contours of the airstream.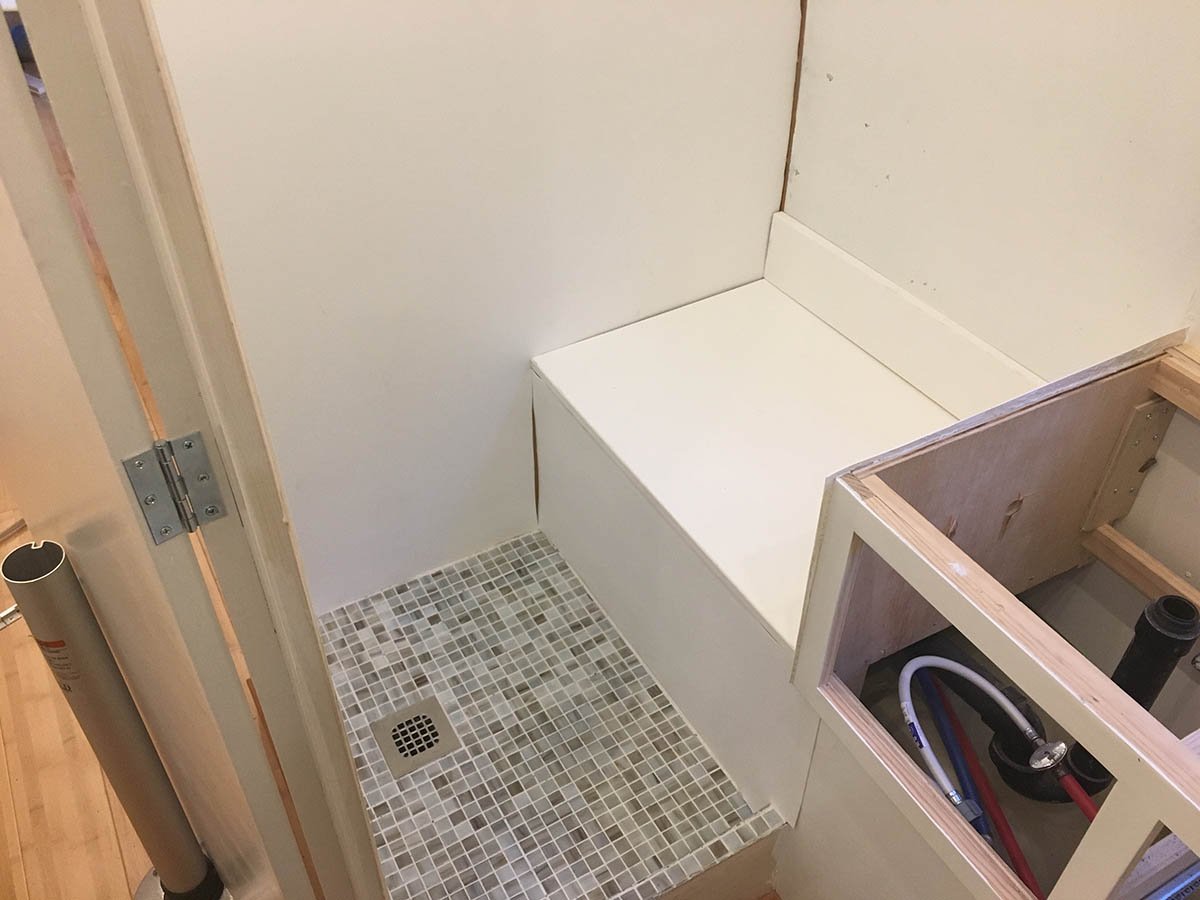 Although it's hard to see in the photo above, the water/plumbing for the shower will go through the side of the bathroom vanity (which is how it was originally setup in this particular airstream).
The final step was applying a super liberal application of bathroom/shower caulk in all of the seams.
Add a Comment

Recent Articles
There are no articles posted this month.