« Back
White Sands National Monument / Las Cruces, New Mexico
March 8th, 2019
---
After El Paso, we continued West toward Tucson. On the way we decided to stop at Las Cruces, New Mexico and use it as a kick-off point to get to White Sands National Monument. The first day, we were stuck inside because of a sudden dust storm (which apparently are a common thing here).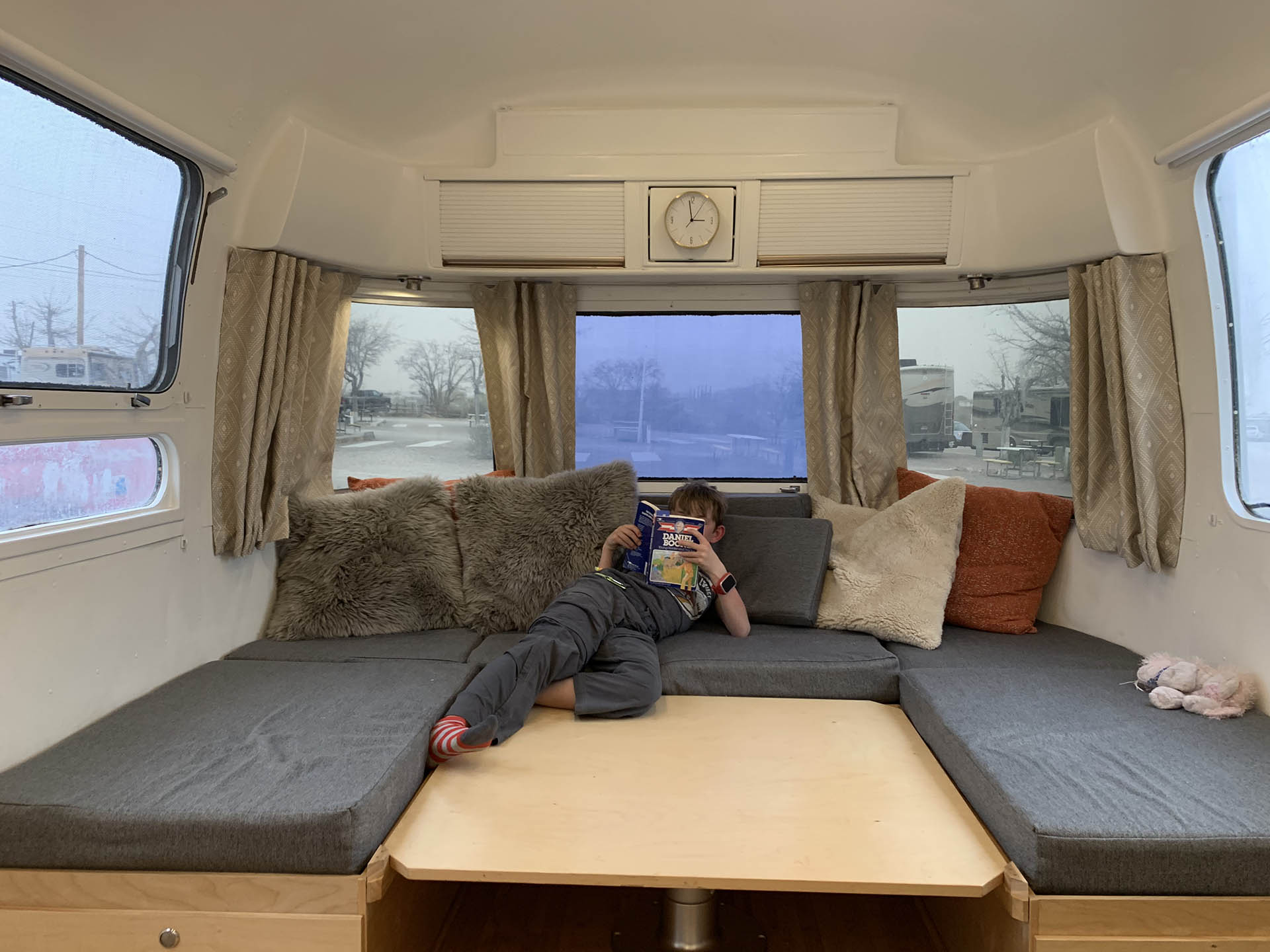 A nice way to spend a sand-stormy day :)
The next day, we headed out to White Sands National Monument. Wow, what a crazy cool place!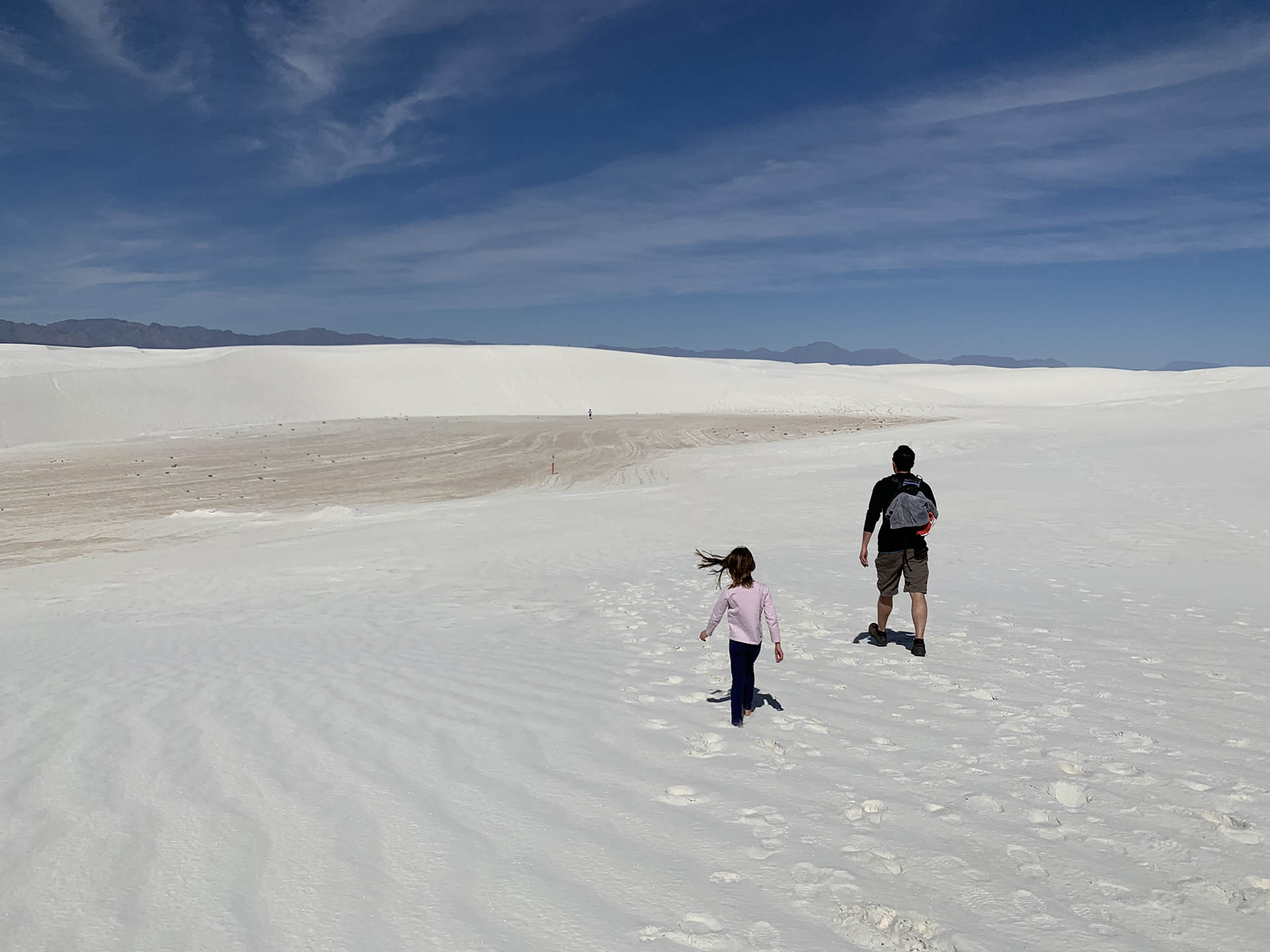 This was our view in all directions - pretty out of this world and the complete opposite of Craters of the Moon National Monument
We ended up doing a 5 mile hike on the Alkali Flat Trail. It wasn't overly difficult, but it was a bit monotonous for the kids as the scenery didn't change much for the duration. Luckily, snacks and lollypops saved the day.
I also attempted to see how far I could jump off a sand dune. This picture certainly made me look pretty legit: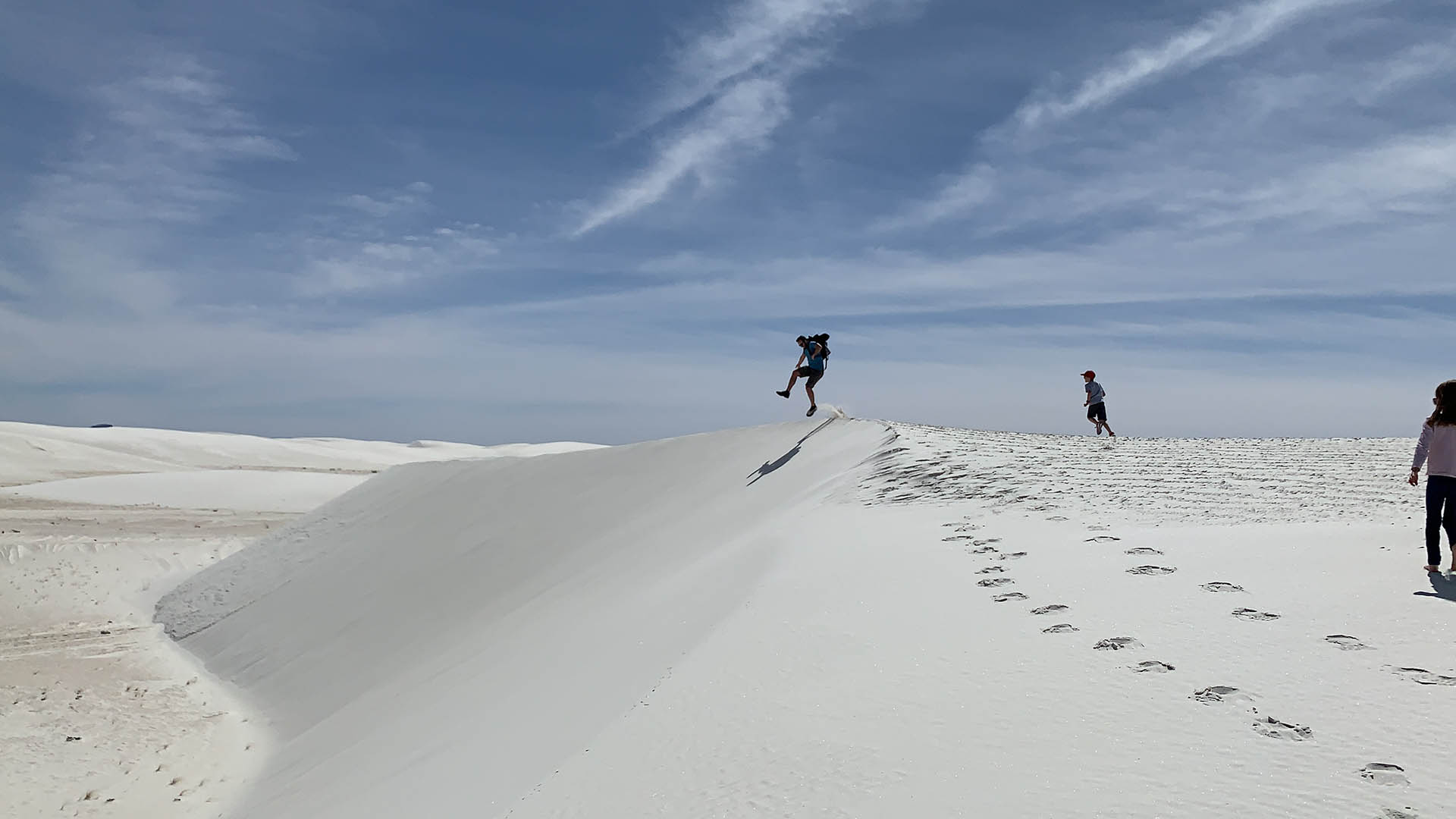 Look at me go.
However, reality was a little less impressive:
Thud.
No trip to White Sands would be complete without buying overpriced sleds from the gift shop and sliding down the dunes. It was fun, but probably not $40 fun. We were able to sell them back to the gift shop and get a little money back, so that helped ease the pain a bit.
I was also able to get a 17 mile ride in on the Sierra Vista Trail just east of Las Cruces. I think I got too much sun at White Sands, as this ride ended feeling wayyy harder than it should have!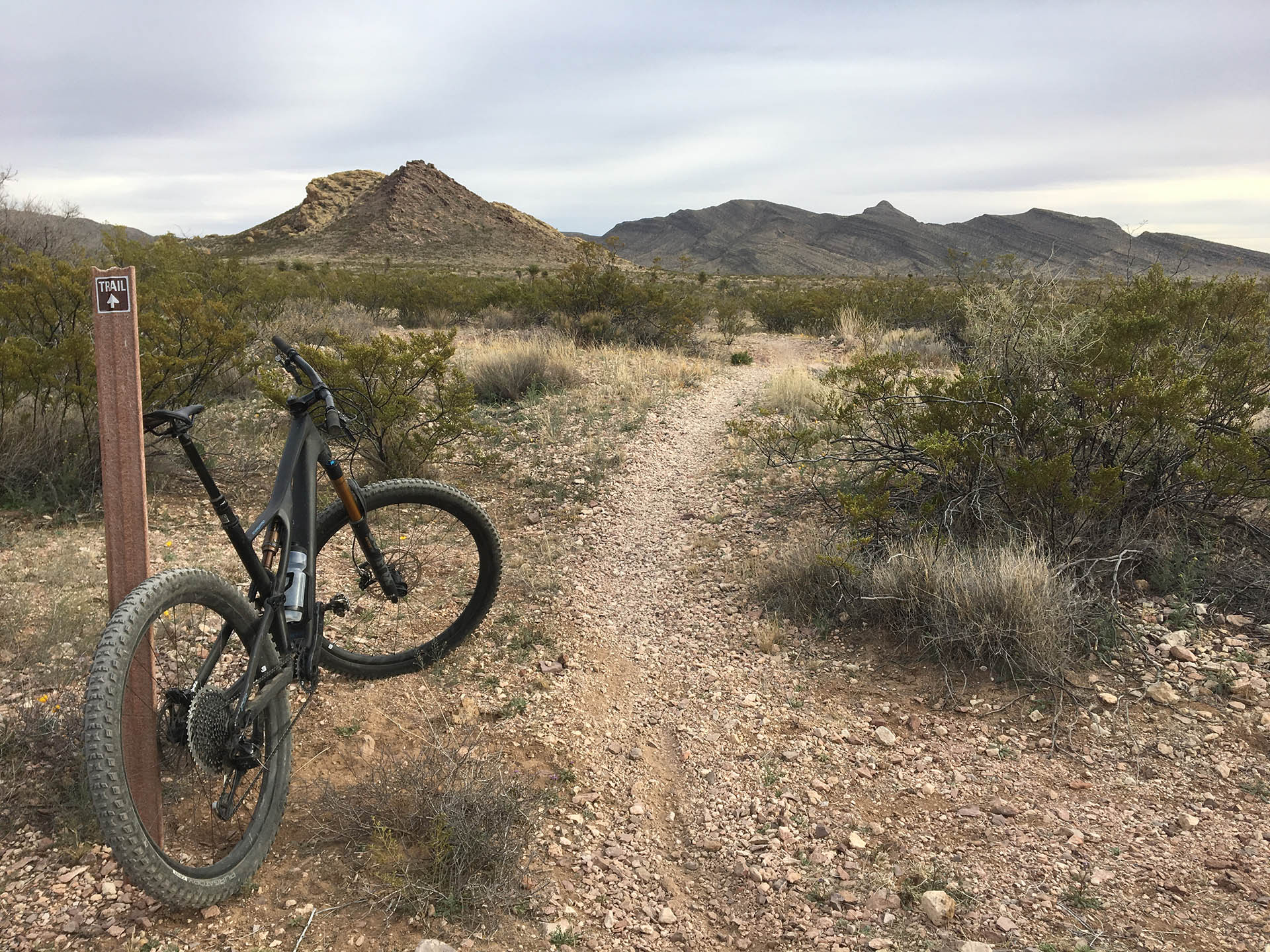 My bike, however, hardly broke a sweat.

Recent Articles
There are no articles posted this month.