« Back
Saguaro National Park / Tumacacori National Historic Park / Tucson, Arizona
March 10th, 2019
---
Next up: Tucson, Arizona and Saguaro National Park! We love these cacti. They are so cool, and some look like they just need a hug (although I don't recommend it).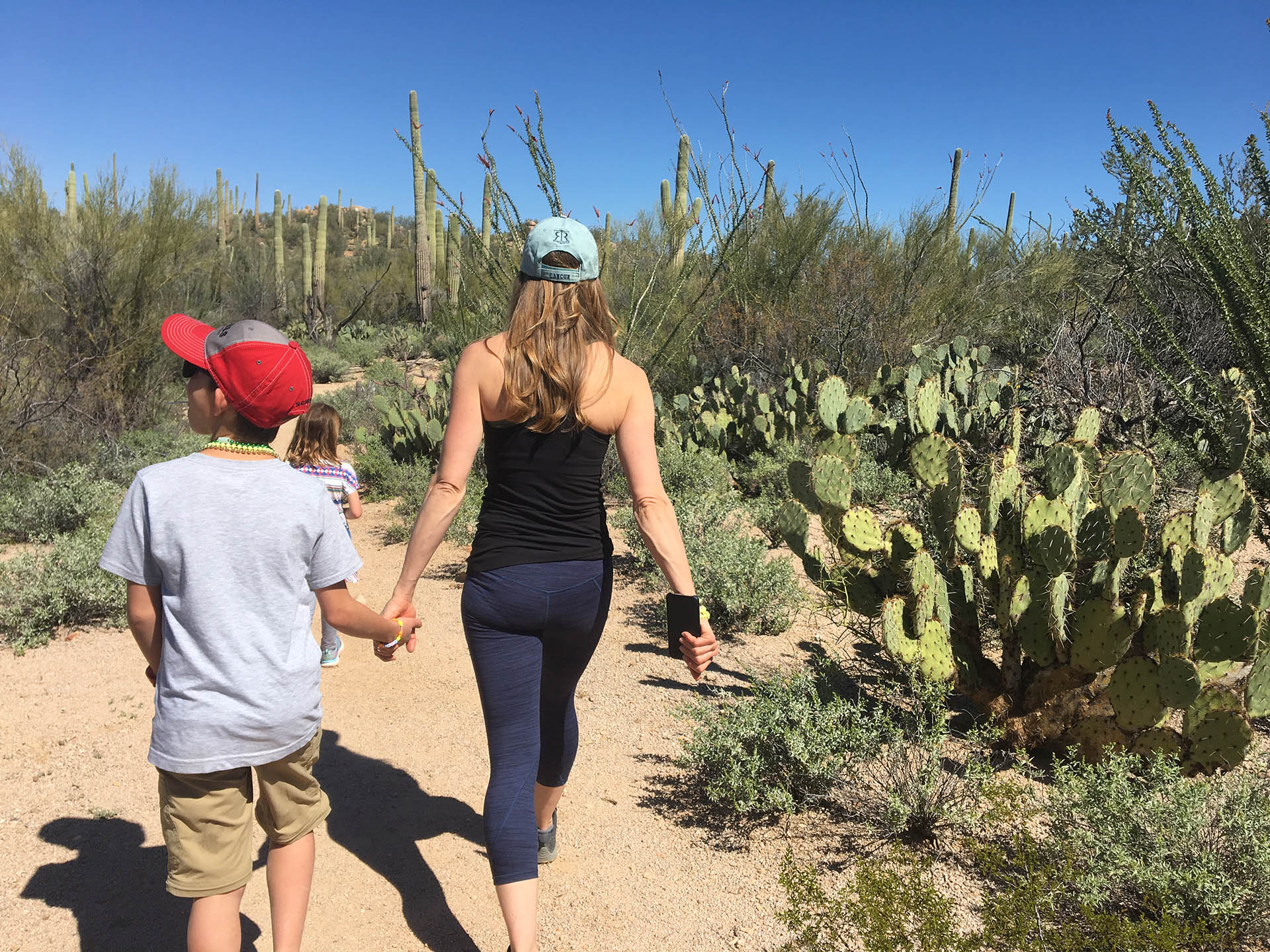 A lovely family stroll.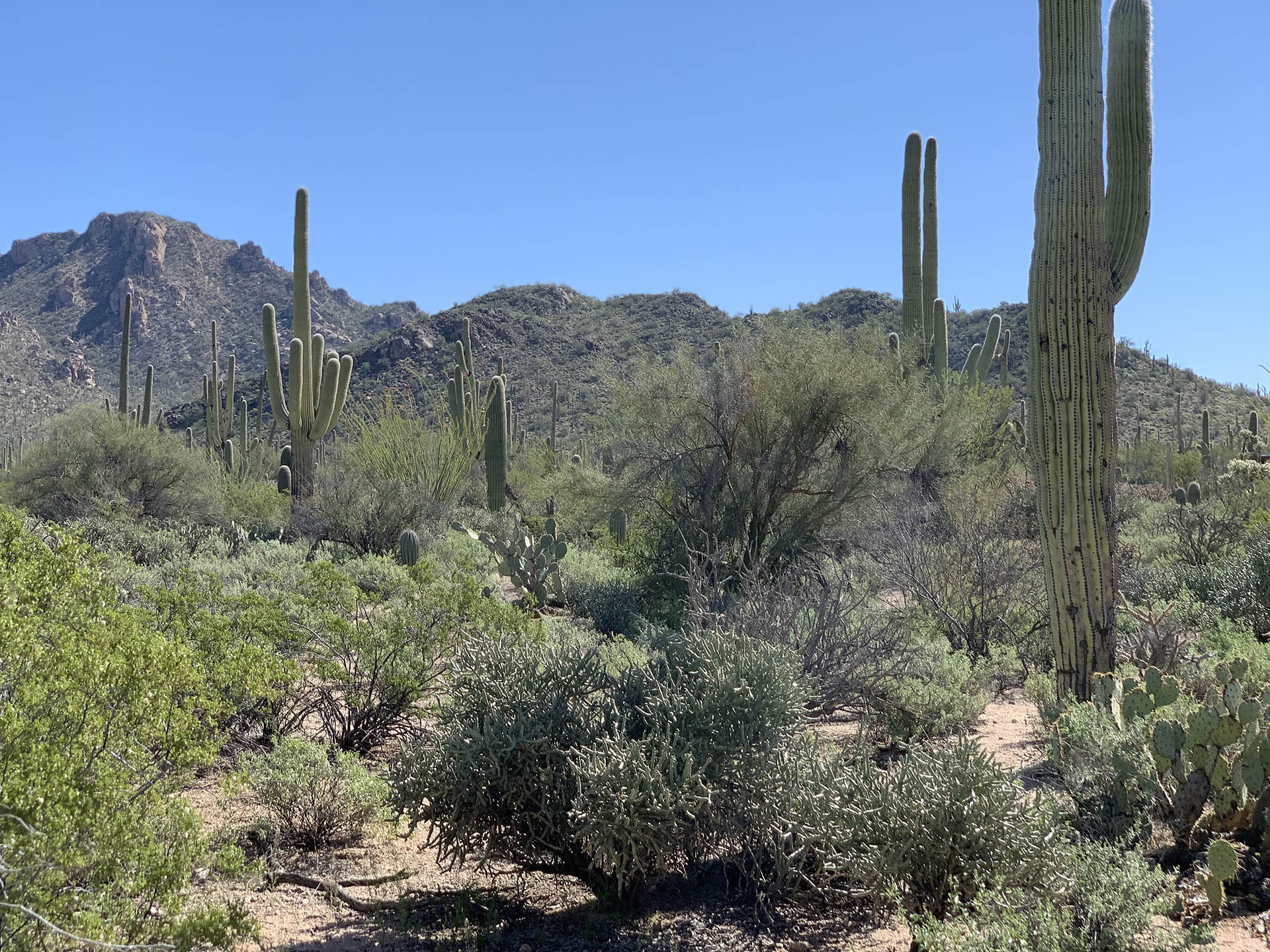 (Might-as-well-be) Stock photo A-1422301 of desert scene.

Petroglyphs!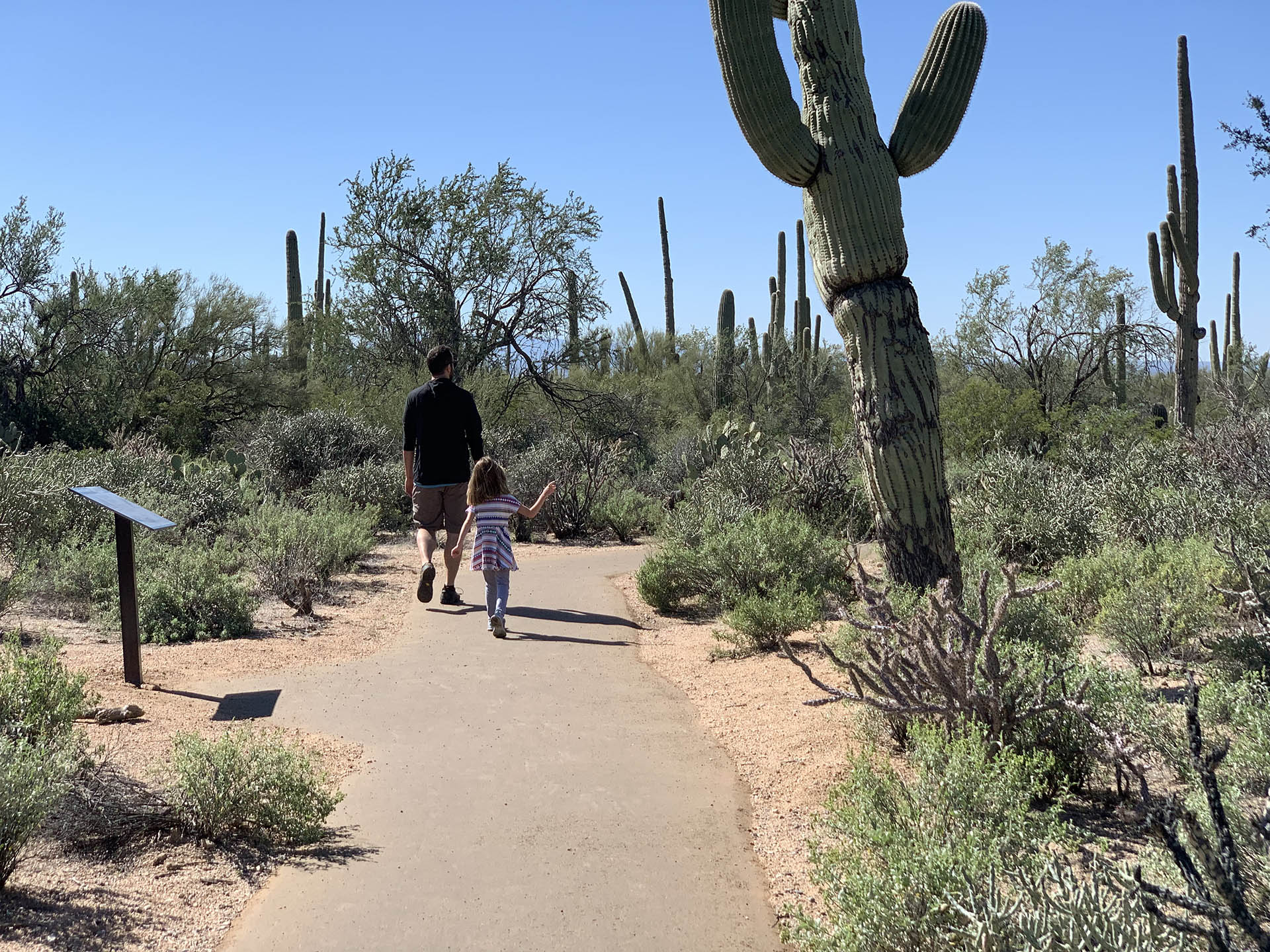 Hug that one dad!
Pima Air & Space Museum
Another cool place we visited (twice) during our stay in Tucson was the Pima Air & Space Museum. This place had multiple buildings and hundreds of aircraft to look at.
In most of the buildings are placards and descriptions of the history of each aircraft along with the names of the most recent owners.
The kids absolutely loved it and I definitely recommend giving it a visit if you are in the area.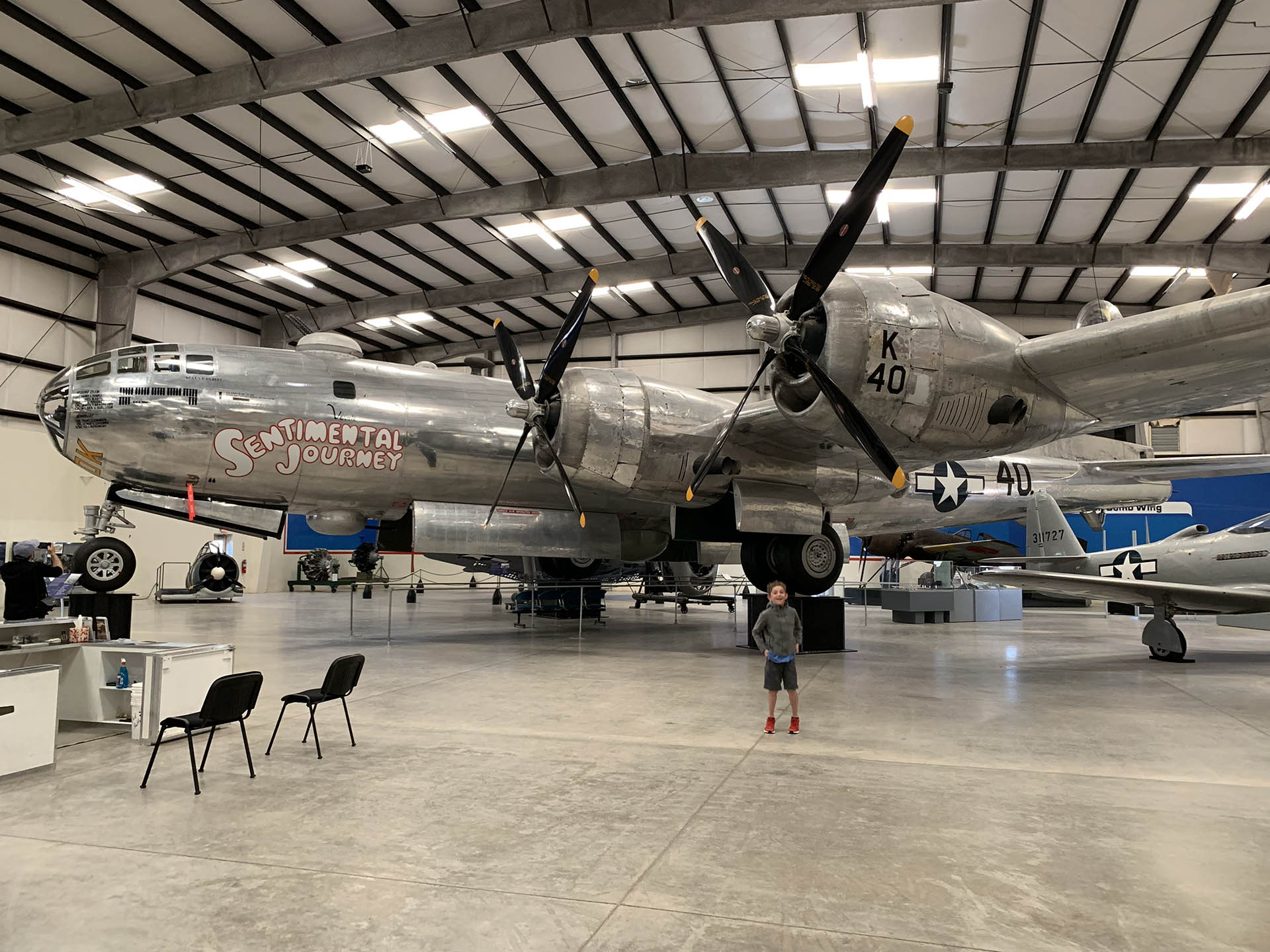 So much to look at!
Titan Missile Museum
On a whim (and to fill time one Saturday morning), I decided to give my better half a break and take the kids to the Titan Missile Museum just outside of Tucson. I had no idea what to expect and did zero research. Luck was on our side, as you are required to join a guided tour group which often fill up quickly - we were able to join a group starting about 20 minutes from our arrival! On the outside, the building looked rather small, but only after reading through the descriptions in the visitor lobby did I realize that we were about to embark on a tour through an elaborate and huge underground complex. It was a great time, and my oldest even got to sit in the "countdown chair" and initiate a launch sequence with the tour guide!
It was also very incredible to learn more about the history of these missile silos and their role in preserving peace through deterrence during the Cold War.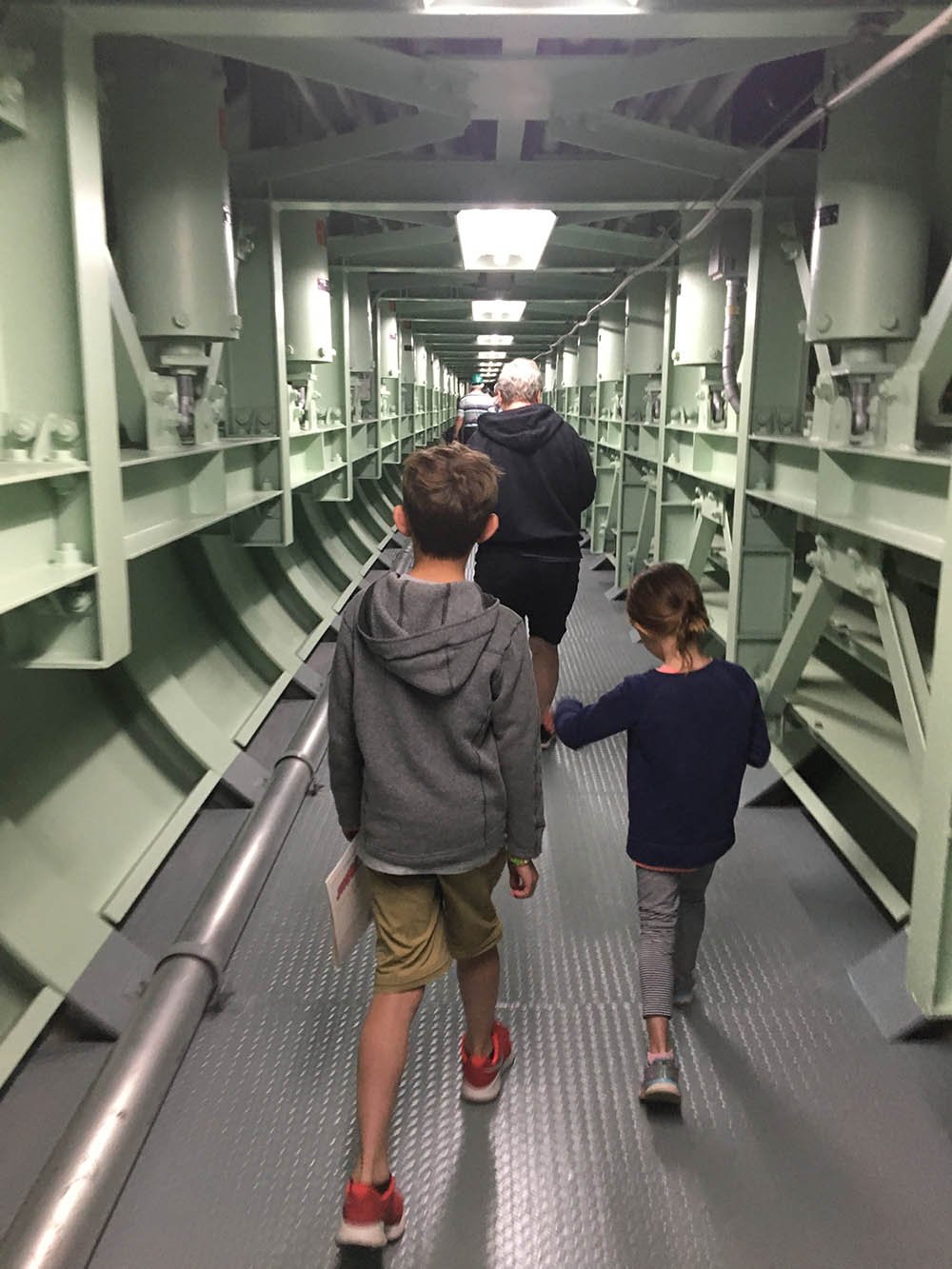 The 100+ yard underground tunnel (40+ feet down) connecting the mission control center to the missile silo.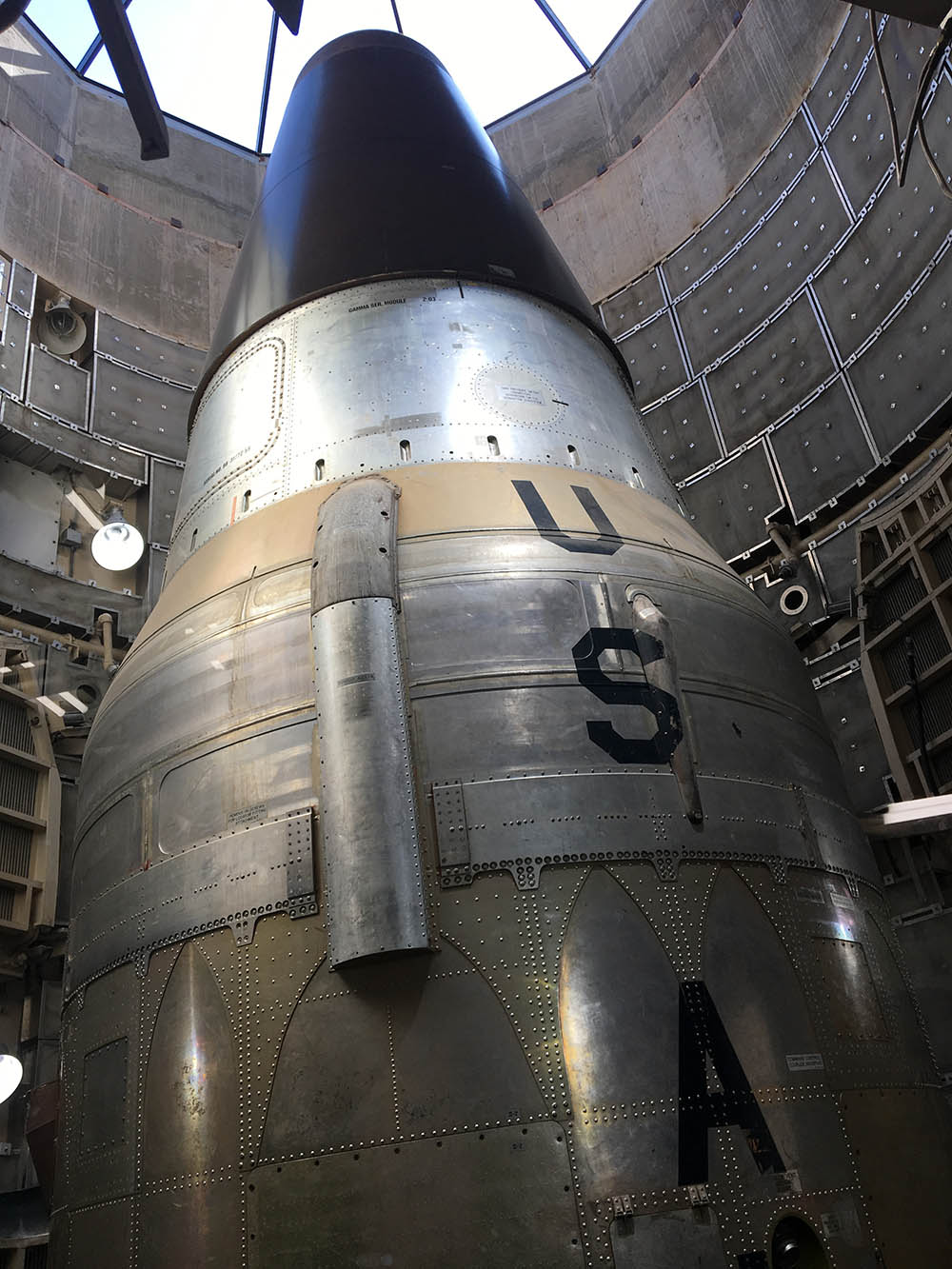 A decommissioned Titan II missile - it was huge!
Tumacacori National Historical Park
Another fun stop we highly recommend is the Tumacacori National Historical Park, which is about 45 minutes south of Tucson. They have a fantastic junior ranger program that is very interactive and gives you a personal step-by-step historical guide through the entire park.
What we appreciated about here versus The Alamo is the fact that the surrounding countryside was still largely unsettled, which contributed to the historical "feel" of the park.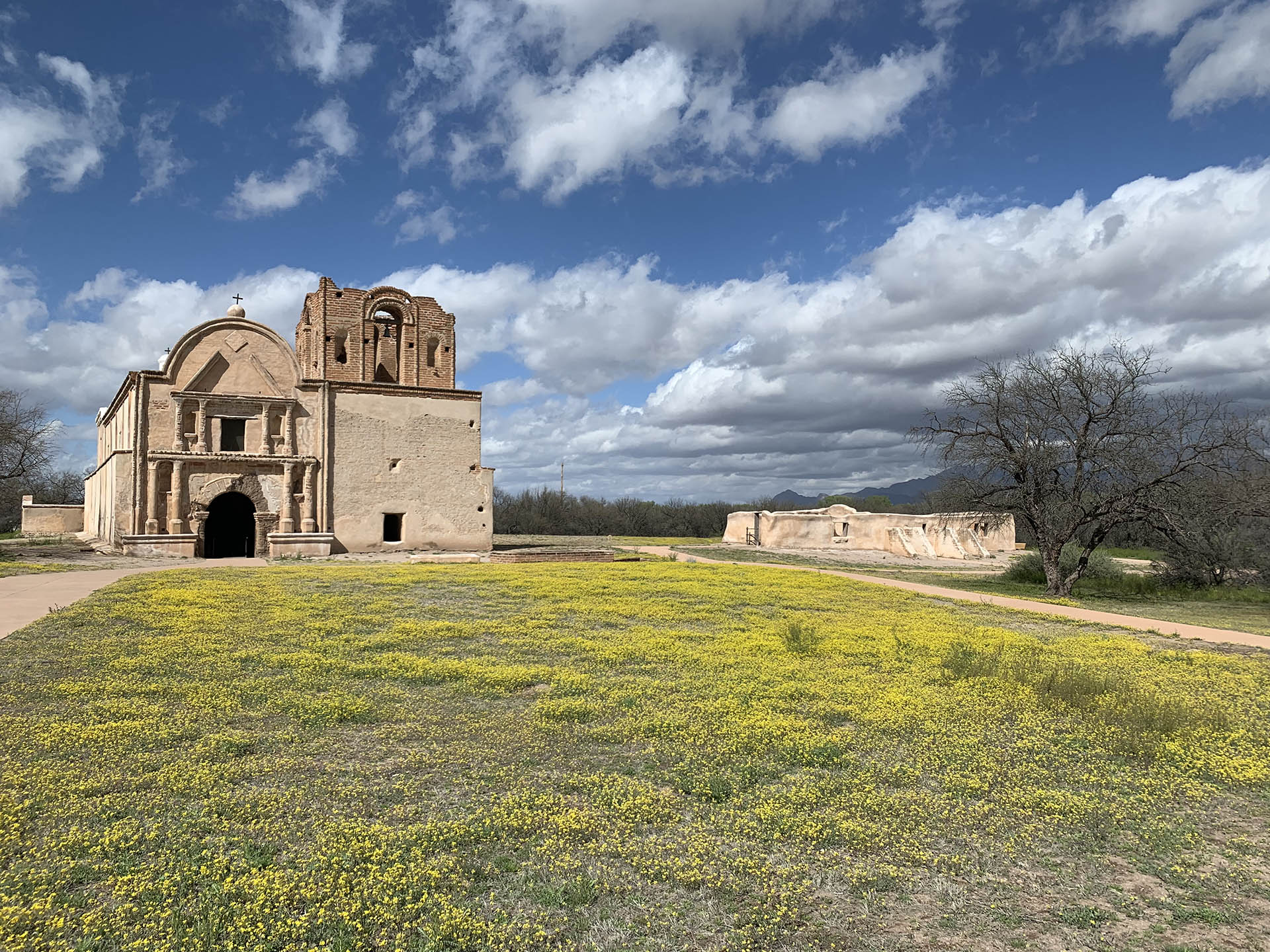 And the blooming flowers certainly don't hurt either
I was also able to get several  mountain bike  rides in while we were in Tucson, one of which was with an old friend I used to work with back in the day. I also had a not so fun double-flat hike out ride (3 mile hike-out through rocky single track), but fortunately I was able to have a couple redemption rides after reloading my Stan's.
Pro Tip: Don't get lazy and spend the 30 seconds refilling your Stan's every couple months so you don't have to spend an hour hike-a-biking your way out of a rocky situation in carbon fiber shoes that rip up your heels.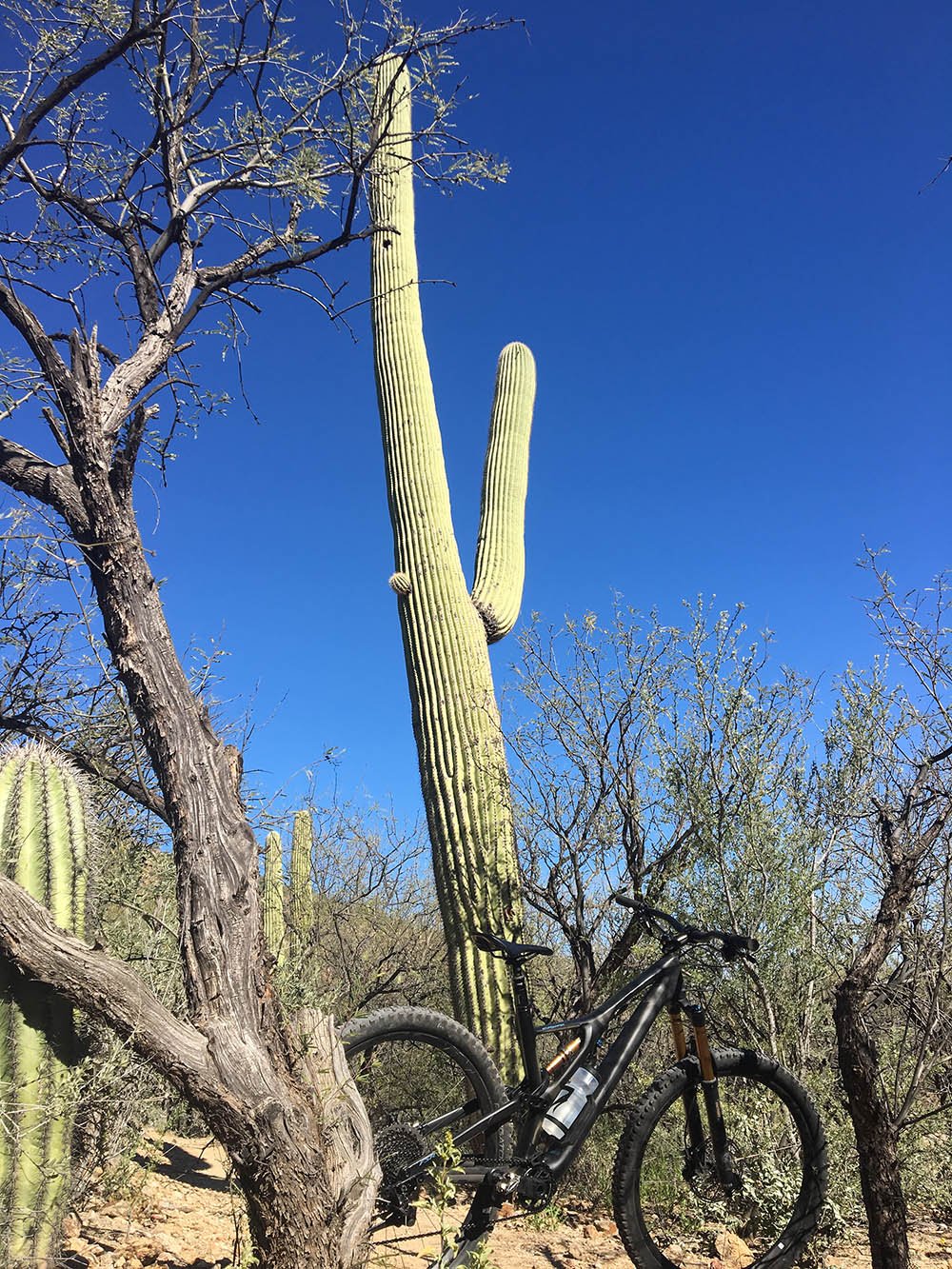 Cactus needles are really hard to get out of thigh muscles. Just saying.

Recent Articles
There are no articles posted this month.