« Back
Joshua Tree National Park, Mojave National Preserve, California
March 30th, 2019
---
Joshua Tree National Park
After leaving Tucson, we headed over to Joshua Tree National Park, California. We would have made great time... but California only lets vehicles that are towing drive 55 mph -- statewide on every road and interstate!  I didn't want to admit it, but I did feel marginally safer going this speed. But only a little bit.
Wow, this place was out of this world. The Joshua Trees themselves are straight out of a Doctor Seuss book: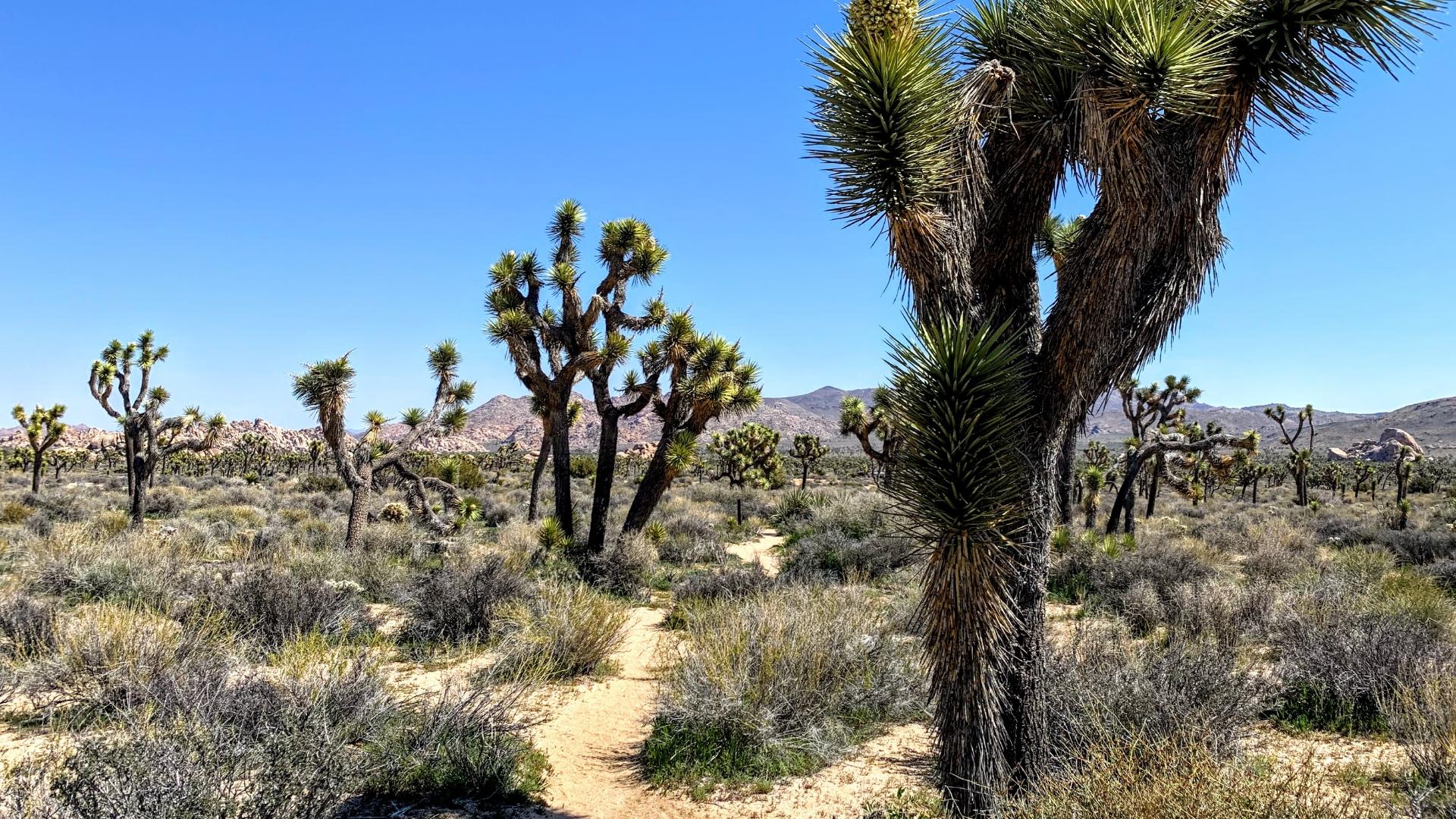 But Thneeds are what Everyone Needs!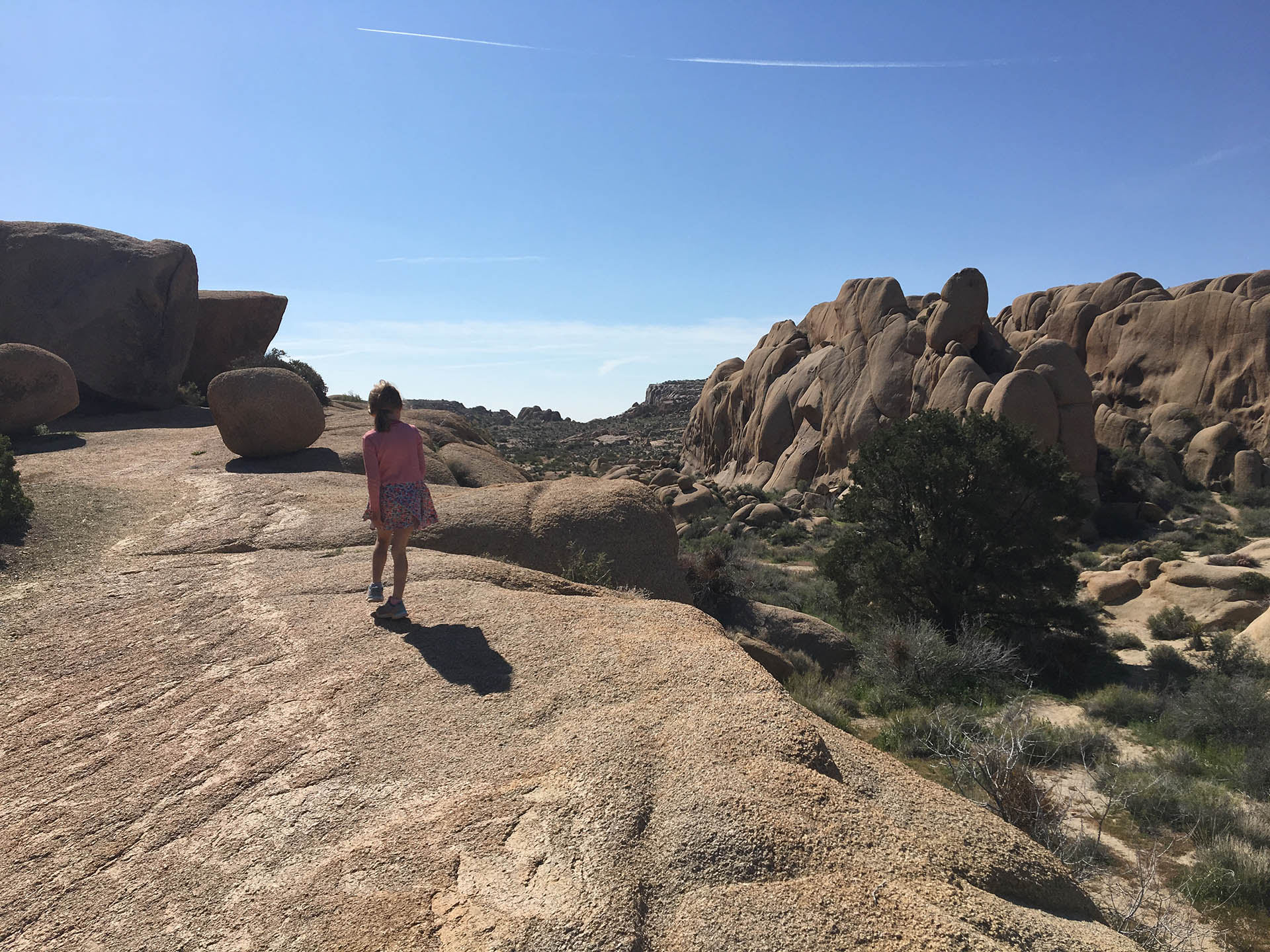 What a cool place!
Equally awesome are the huge boulders scattered everywhere throughout the park. My brother told me this is apparently a climbers mecca and I believe it! These huge boulders were just begging us to climb them, which we did pretty much as soon as we got out of the truck.


We climbed around on these boulders every time we went into the park!
While on one of our many hikes, we wondered - what does a Joshua Tree fruit smell like? As luck would have it, one of the trees was tailor-made just for this purpose.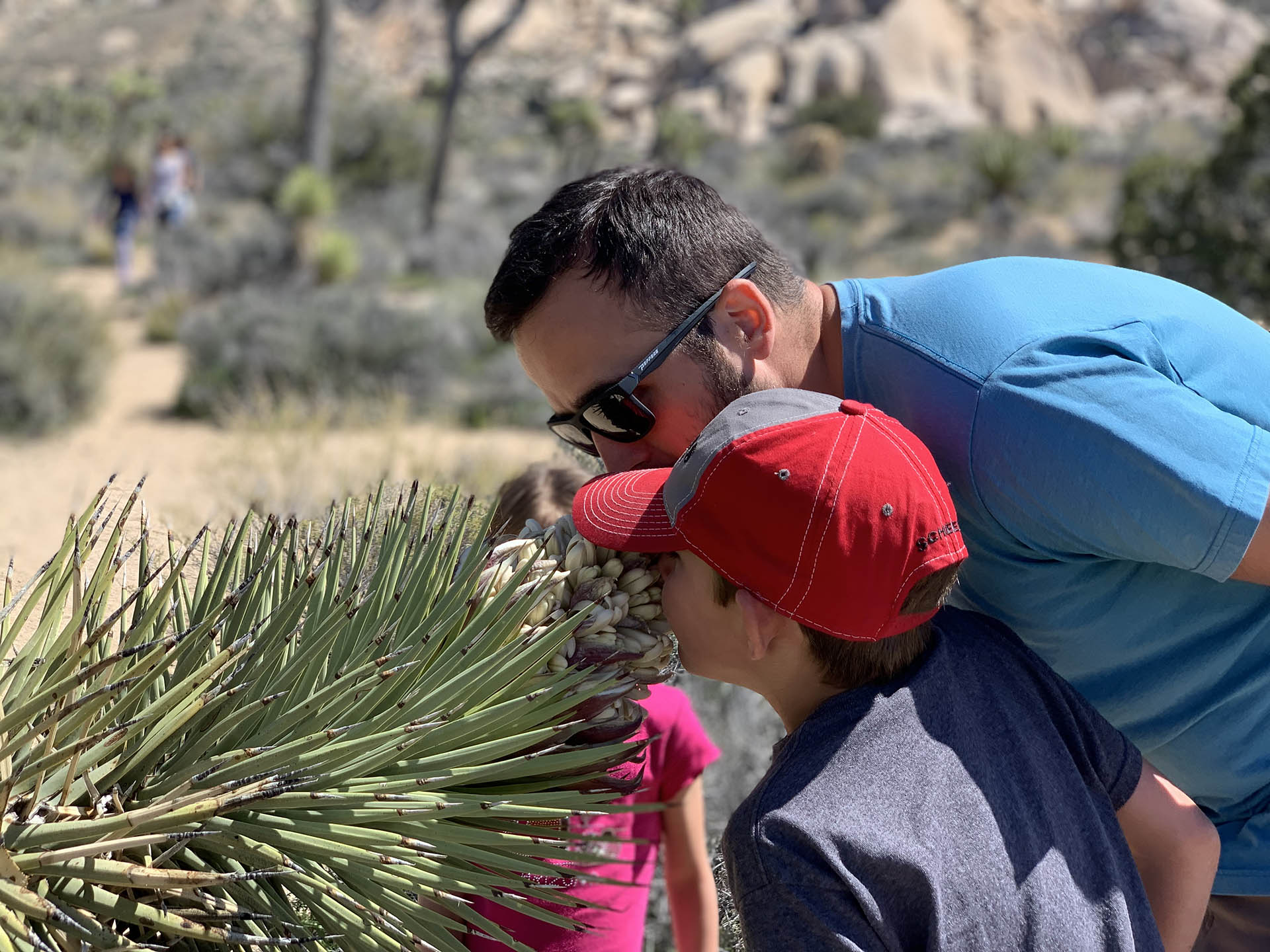 Sorta like feet?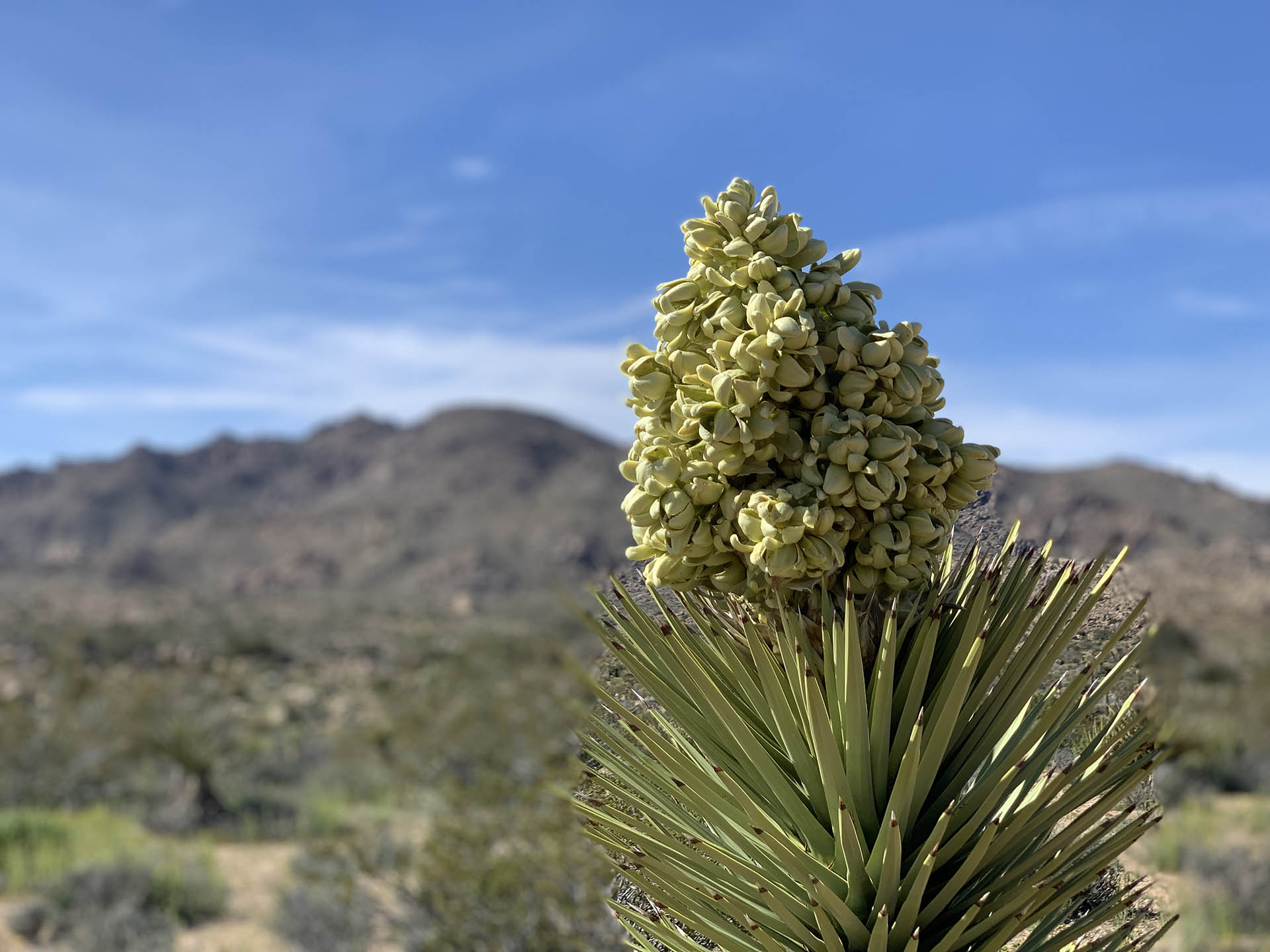 They are pretty looking though :)
Although our RV park was a bit lackluster, the proximity to the park entrance (~10 minutes) and our ability to get so many cool hikes in during our two week stay made it pretty awesome and memorable.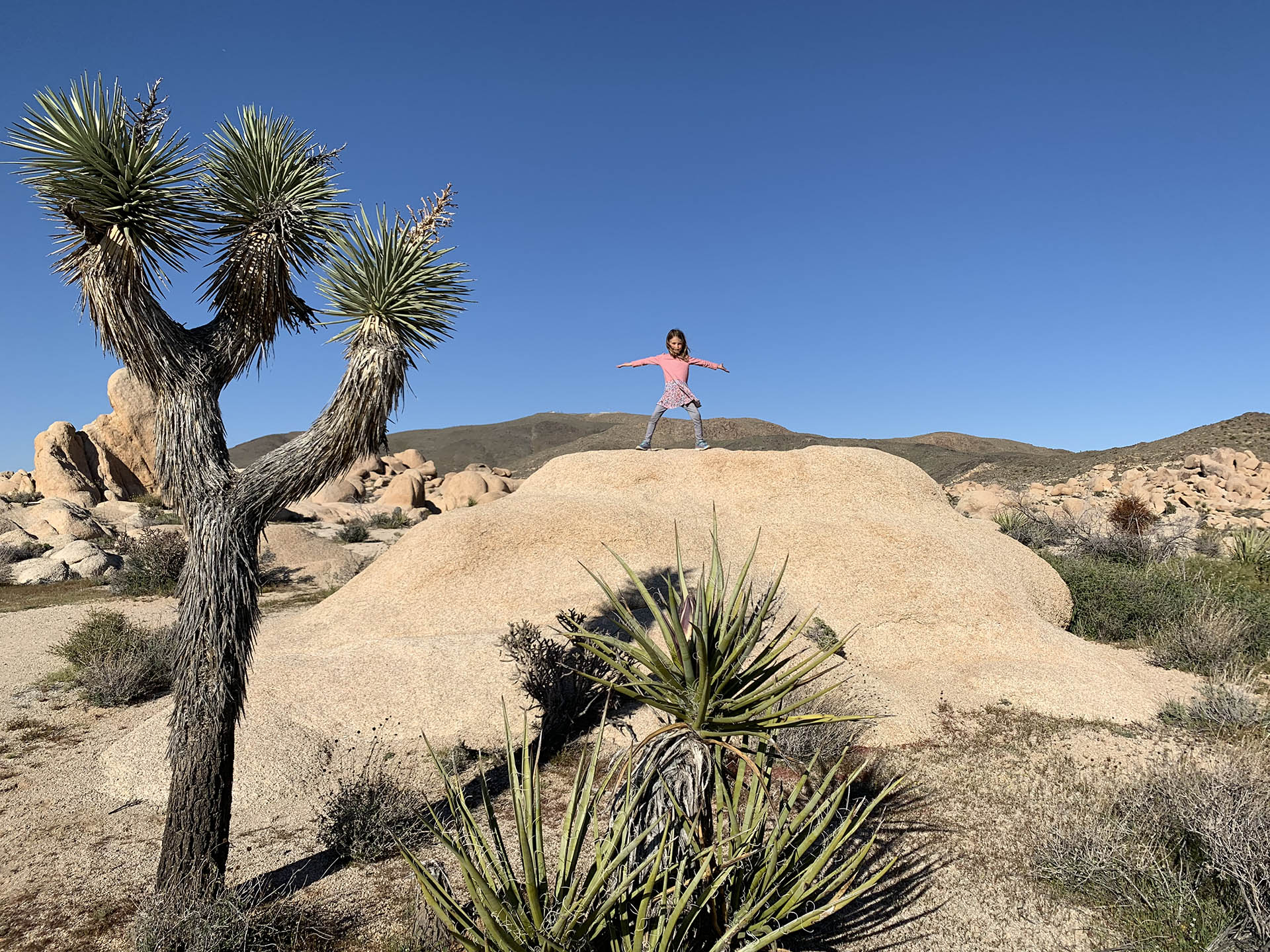 A great yoga rock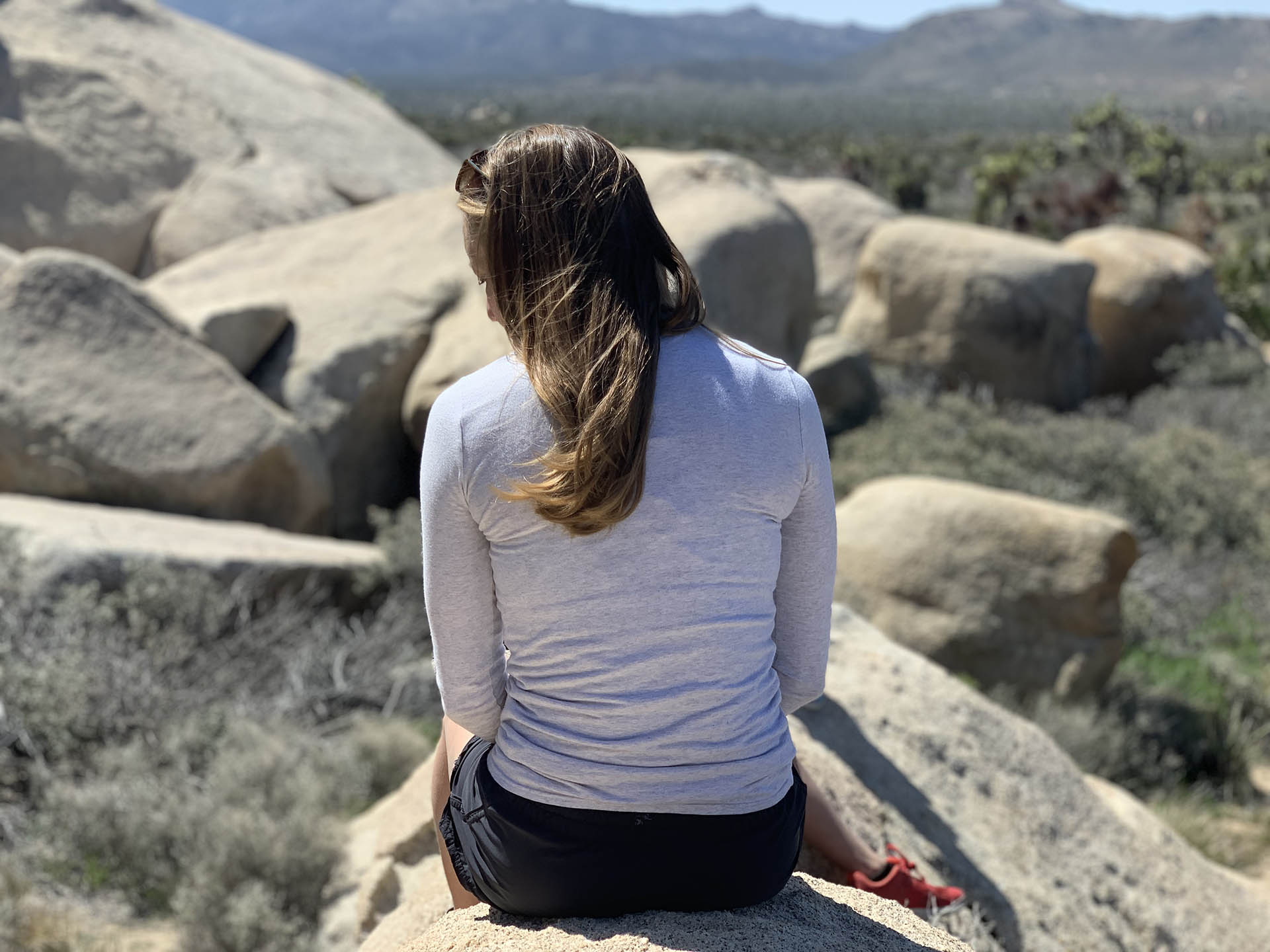 There were so many fun hikes we did. One favorite was the Ryan Mountain out and back. It was a lot of elevation gain, but the kids made short work of it (with the help of snacks and stories). Mac and little mister were able to even get a "date" hike in on the Mastodon Peak Loop trail.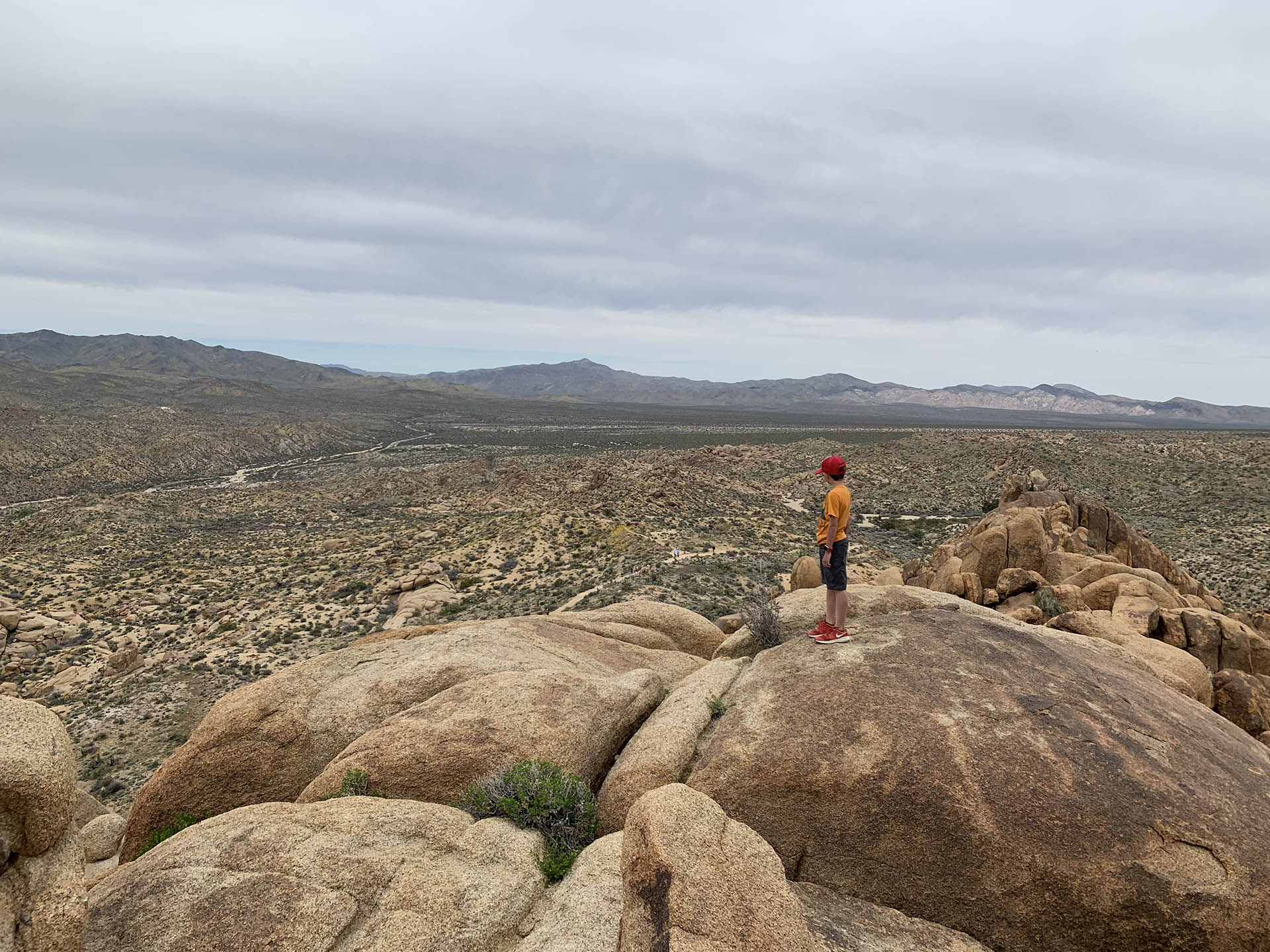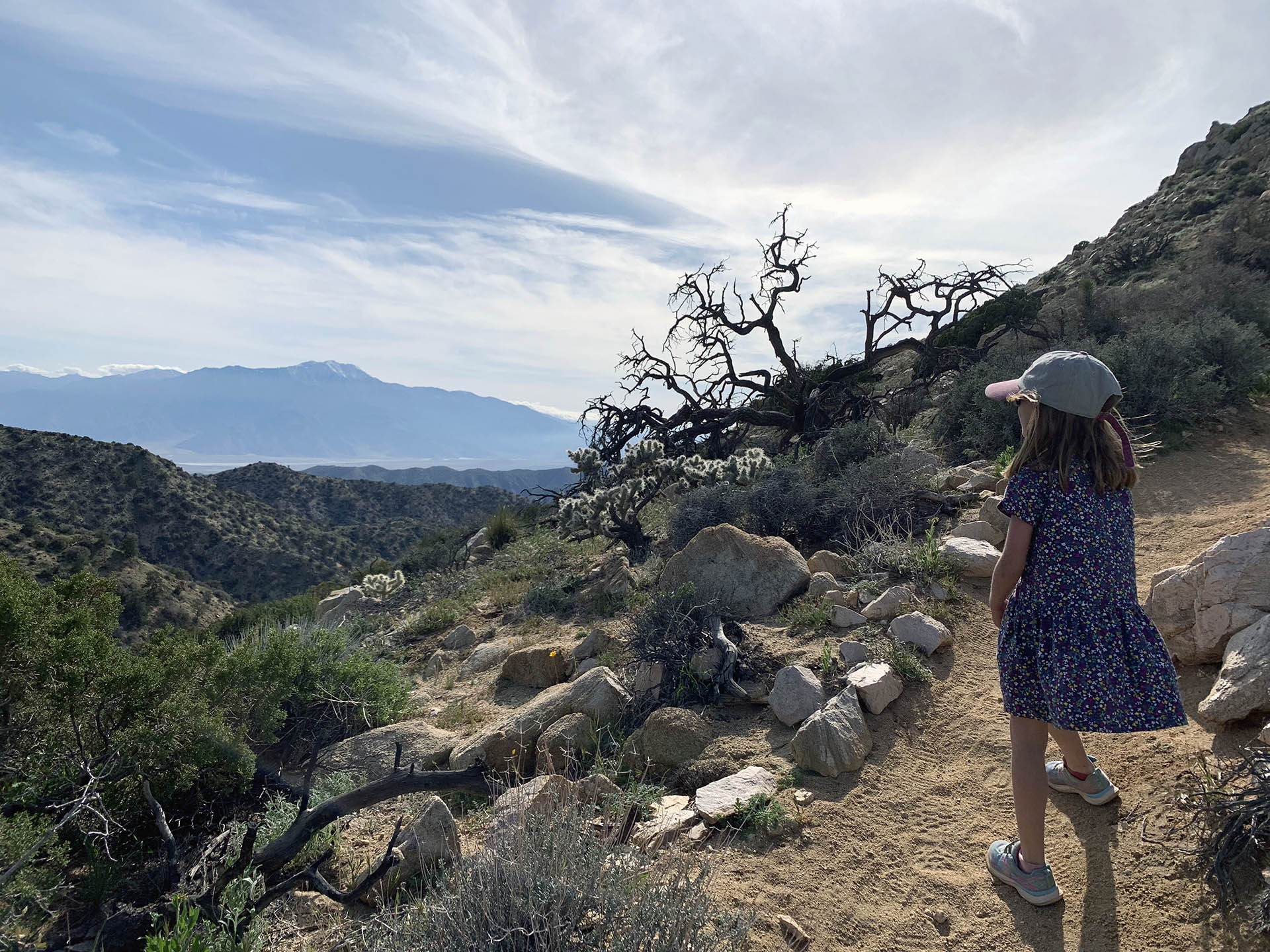 Our absolute favorite hike however was the Warren Peak trail. We pretty much had the whole thing to ourselves and when we got to the summit the views were absolutely amazing.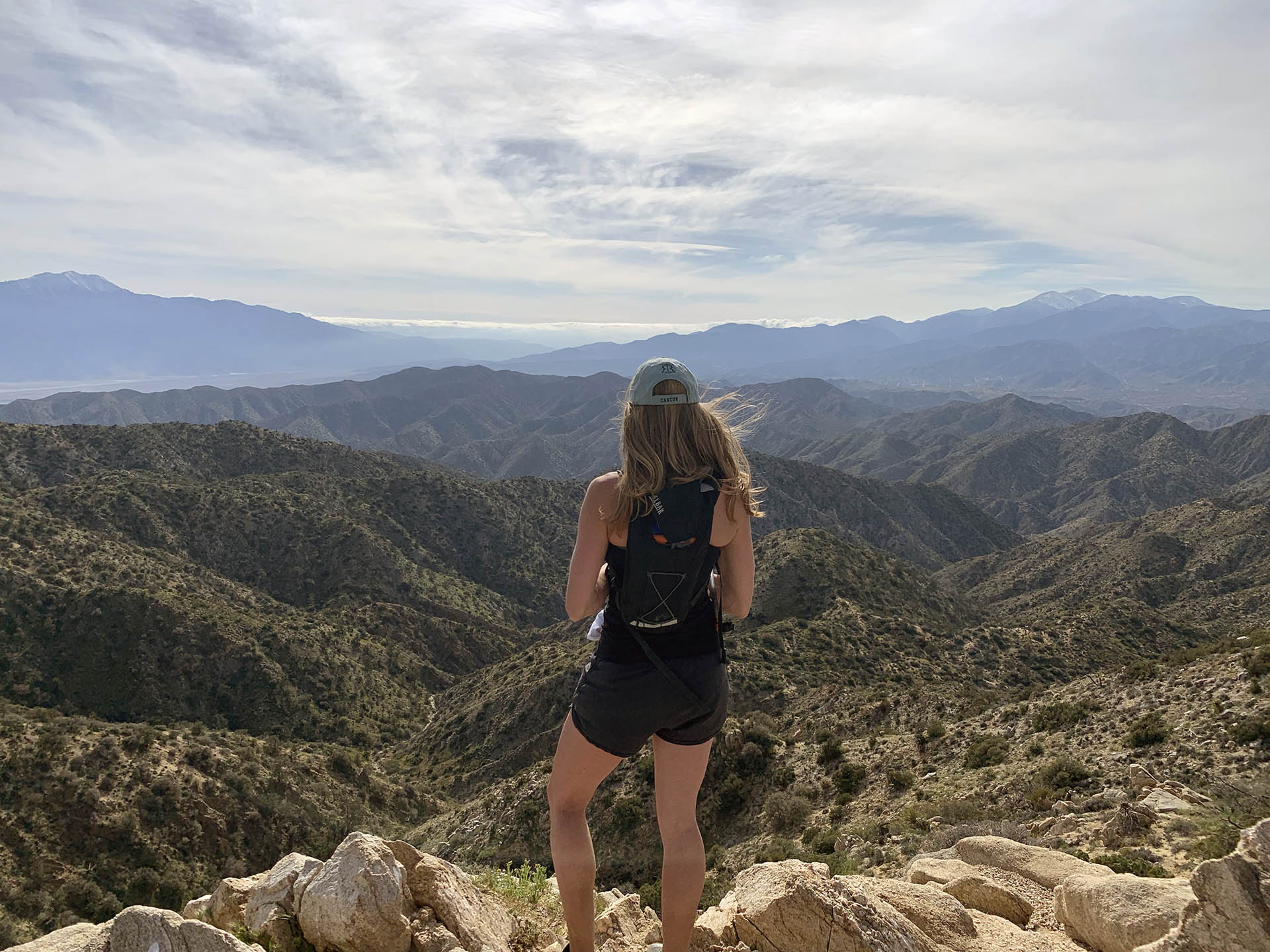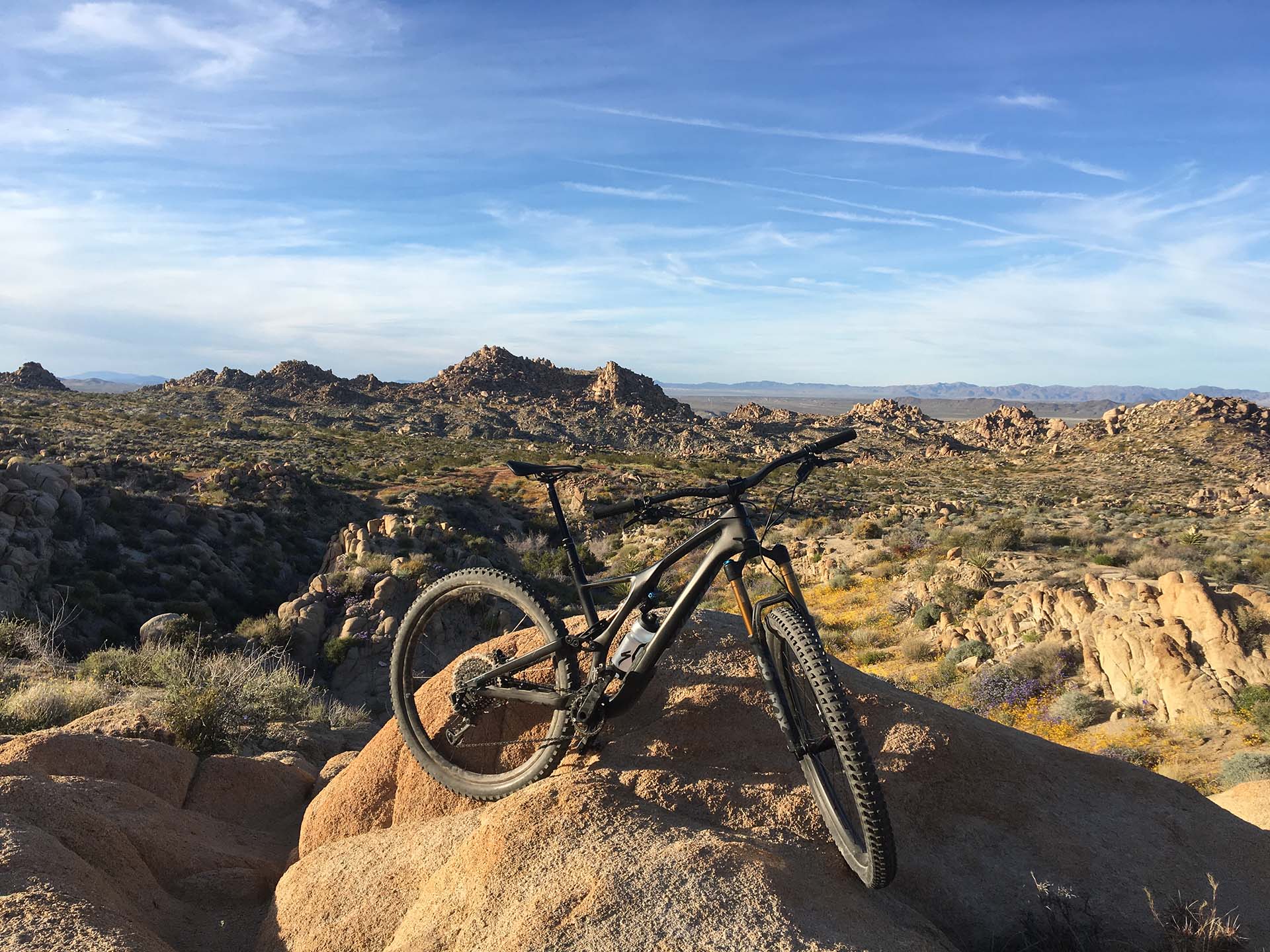 I swear I just found the bike sitting like this when I got off it to take a picture
There wasn't much for mountain biking near Joshua Tree National Park, other than a small (but super fun) area just outside of the town of Joshua Tree. Not a lot of mileage, but the technical terrain more than made up for it. It was nice to get in a few rides despite the limited selection.
Mojave National Preserve, California
On our way out of Joshua Tree and on our way to Zion National Park, we stopped at the Mojave National Preserve and got the kids their Junior Ranger badges. We even got a private Junior Ranger talk (our kids were the only ones who made it for the 11AM talk :), which was super fun. The ranger who gave the talk was first stationed at Tumacacori National Historic Park in Arizona, which we absolutely love while we were in Tucson!

The visitor center is a former train depot, which the kids got a kick out of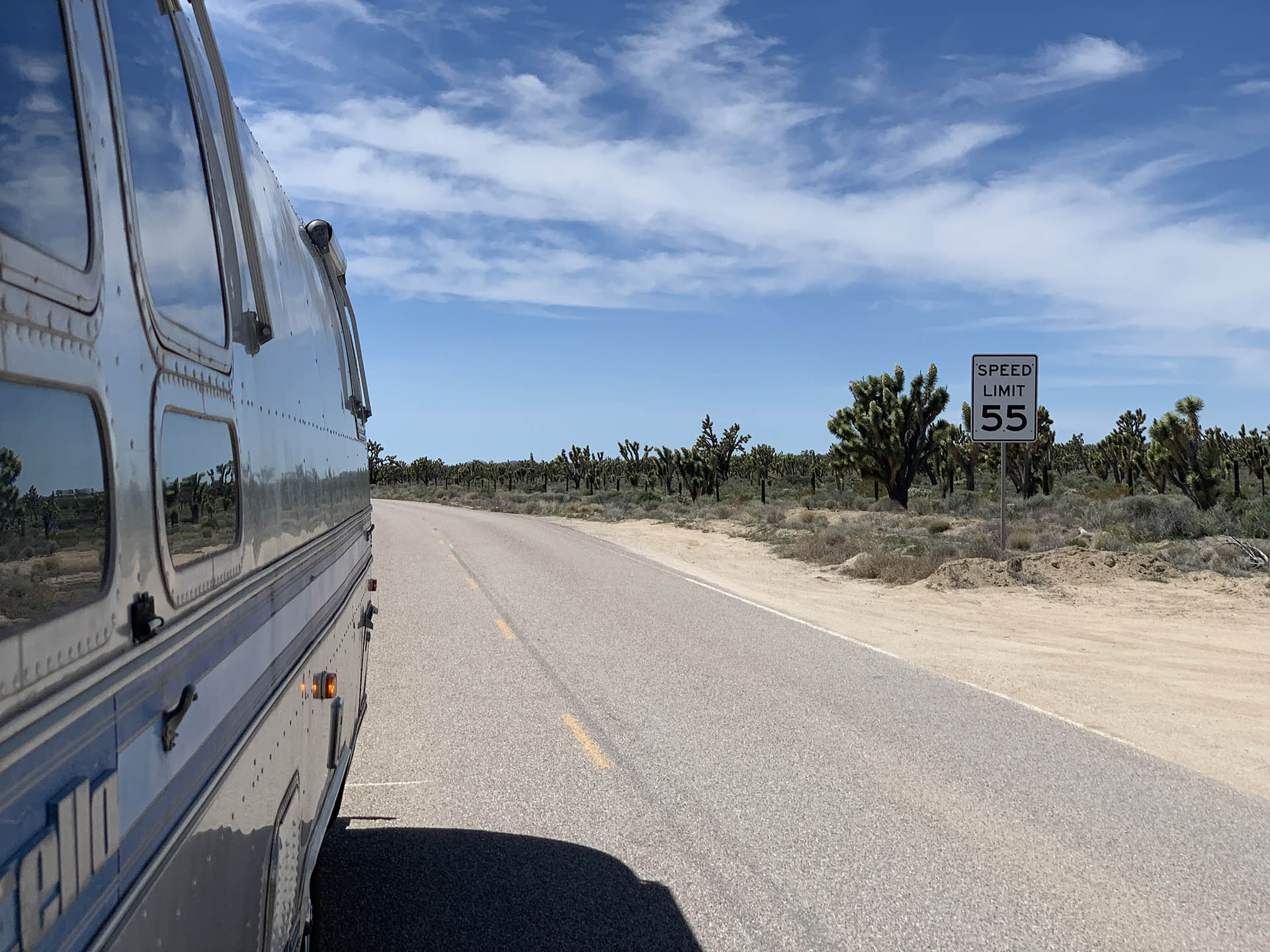 55 until you can't stand it anymore.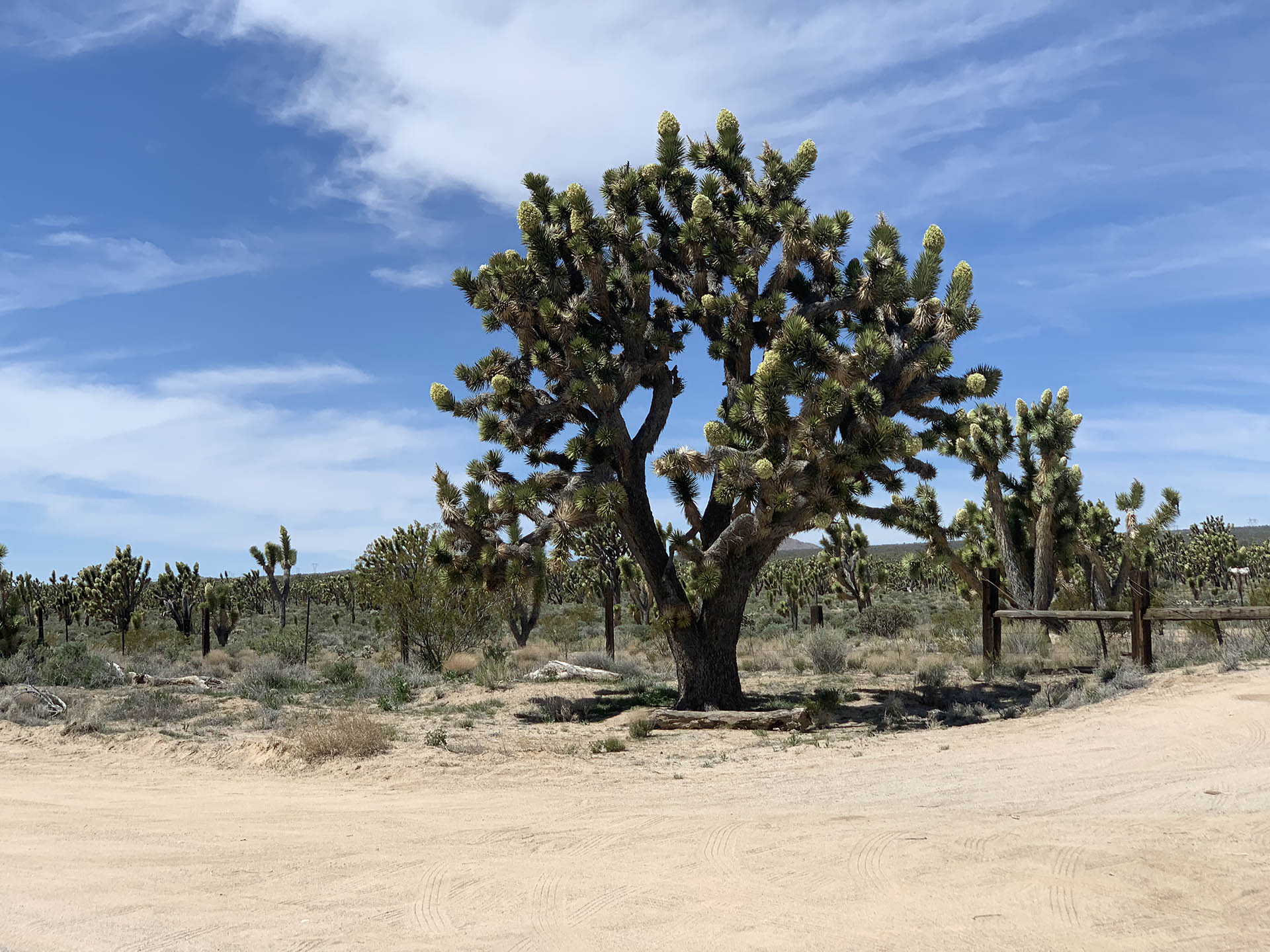 Mojave's Unique Joshua Tree Subspecies

Recent Articles
There are no articles posted this month.